OSHA Releases COVID-19 Guidance for Oil & Gas Workers
07/30/2020 Posted on July 30, 2020 | in EHS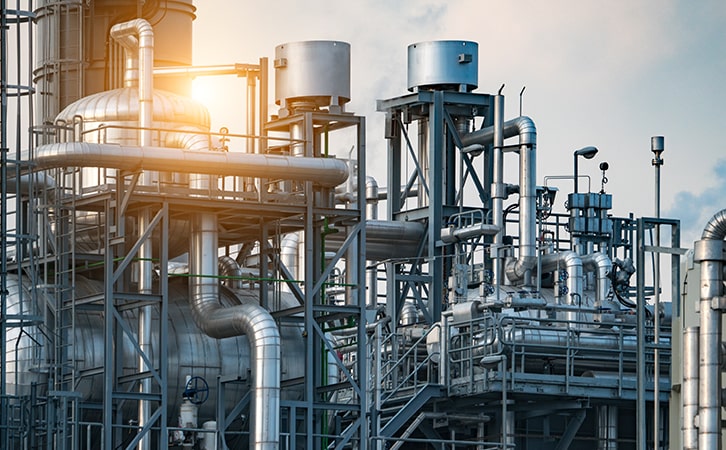 In new guidance issued by the Occupational Safety and Health Administration (OSHA), the agency outlines how those in the oil and gas industry can reduce the risk of exposure to the coronavirus for its workers.
The guidance is aimed at oil and gas workers and employers, including those in sub-industries that make up the broader oil and gas industrial sector. It supplements the agency's general interim guidance for workers and employers of workers at increased risk of occupational exposure to SARS-CoV-2, the virus that causes COVID-19.
OSHA recommends employers remain alert to changing conditions, and implement infection prevention measures accordingly. Additional recommendations include:
Conducting a hazard assessment or job safety analysis (JSA) to help determine whether work activities require close contact (within six feet) between workers and other people (e.g., coworkers, supervisors, or others at the job site). When a hazard assessment identifies activities with higher exposure risks, and those activities are not essential, the agency suggests delaying or deferring that work until it can be performed safely (e.g., when appropriate infection prevention measures, as discussed on this page, can be implemented or once community transmission subsides).
Configuring communal work environments (such as control rooms, jobsite trailers and/or doghouses) so that workers are spaced at least six feet apart, if possible. Employers should consider using markings and signs to remind workers to maintain their location at their station away from each other and practice social distancing on breaks. The agency also recommends the use of physical barriers, such as strip curtains, plexiglass, or other impermeable dividers or partitions, to separate workers from each other, if feasible, and where doing so does not create additional safety hazards (e.g., reduced visibility in/around work vehicles or other equipment).
Using administrative controls, when feasible, to reduce or eliminate the risk of exposure and promote social distancing. These include, but are not limited to, staggering workers' arrival, break, and departure times; limiting the number of personnel allowed in doghouses, control rooms, and other operating areas; limiting meeting sizes and/or hold meetings virtually or outside; and encouraging workers to avoid carpooling to and from work and job sites.
Encouraging workers to wear face coverings as a source control to prevent the potential spread of the virus.
It's important to remember that this guidance is not a standard or regulation, and doesn't create any new legal obligations. The recommendations are advisory in nature, informational in content, and are intended to assist employers in providing a safe and healthful workplace.
Let VelocityEHS Help!
Various products within the VelocityEHS platform can be applied to help implement the policies, protocols and controls necessary to help protect workers and workplaces from the impacts of COVID-19.
Our Risk Analysis module simplifies the JSA process by enabling the use of your mobile device to document hazards, track corrective actions, and share results with other people — instantly.
Through the use of our Audit & Inspection module, users can create new inspection and observation templates that match the COVID-19 policies in their organization to better assess prevention measures and ensure employees are following physical distancing requirements.
Our On-Demand Training (ODT) product helps organizations develop, administer, deploy and track employee training on OSHA/CDC COVID-19 prevention guidelines, as well as company-specific prevention policies and procedures. Our ODT product also offers access to a library of pre-built, expert reviewed courses, including Bloodborne Pathogens, Personal Protective Equipment, and Respiratory Protection to help assist with meeting training needs.
Users can facilitate the coordination and management of all COVID-19 related meetings, and other formal and informal safety committee meetings taking place at the organization within the Safety Meetings product.
Our Management of Change (MOC) product helps users implement emergency temporary changes in response to the impacts of COVID-19. Emergency temporary MOC workflows can be easily edited to reflect evolving needs and conditions, or reverted after they are no longer considered necessary.
Finally, check out the VelocityEHS COVID-19 Resource Site for a growing library of helpful resources, including free access to tools that can help you simplify compliance, making it possible for you to focus on what matters most.