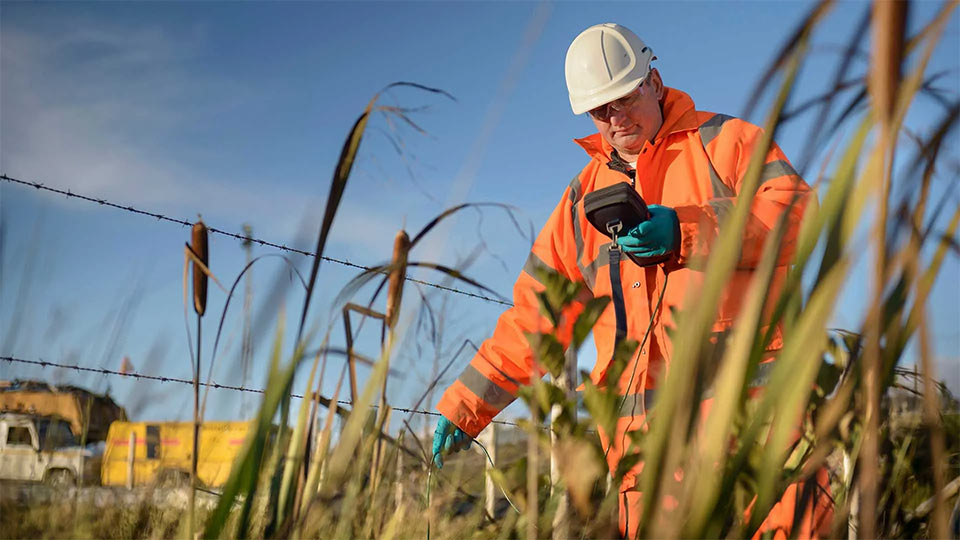 Great Environmental Compliance Software for Business
Whether you're a growing enterprise or a recognized global leader, the VelocityEHS Accelerate® Platform simplifies ESG alignment through the tracking, managing and reporting of your air emissions, water quality and waste compliance data.
Download Info Sheet
Introducing ESG QuickTakes: A Sustainability E-Newsletter!
Master ESG with our NEW quarterly publication. Get expert insights on regulations, energy management, and sustainability delivered straight to your inbox.
Best-in-Class Environmental Compliance Software
Whether you're looking to meet ESG reporting requirements for your global enterprise, or rigorous standards at a single location, VelocityEHS will help you reach the highest levels of environmental performance.
Some tasks — like managing your air emissions, water quality and waste compliance data — are just too big, too hard, and too ineffective to do the old way. Some tasks require state-of-the-art software built by experts, specifically for the challenges you face. Some tasks require VelocityEHS Environmental Compliance.
Explore Our Core Environmental Compliance Capabilities
What can Environmental Compliance on the VelocityEHS Accelerate® Platform do for you?
The EHS & ESG Journey
Infographic
The EHS & ESG Journey Infographic will help you gain a clear view of your progress towards becoming a safer and more sustainable operation, while helping you establish a vision for success. Take our easy self-assessment to gauge your progress, and gain insights on how move forward.
Download Now
The Accelerate Platform is
EHS & ESG done right.®
Insightful
Business intelligence & reporting
Helpful
Built-in guides & training
Friendly
3rd party Integration ready
Fast ROI
Accelerated time-to-value
Simple
All actions & tasks in one place
Informative
Auto alerts, emails & texts
Attentive
Committed customer support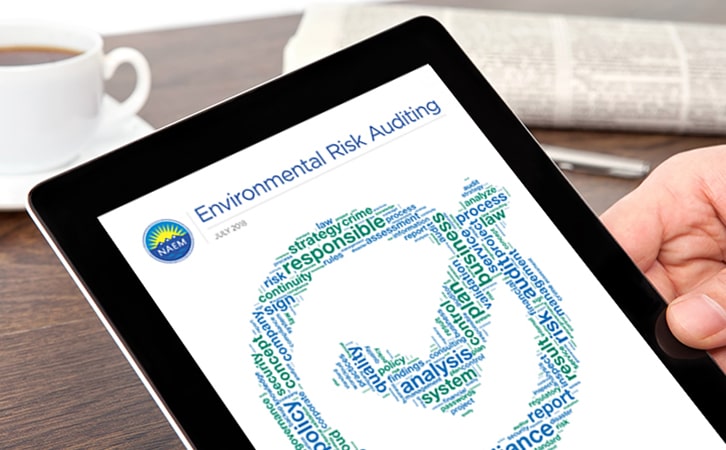 NAEM Environmental Risk Auditing Report
White Paper
This complimentary NAEM report, sponsored by VelocityEHS, takes an in-depth look at the strategies and methods that industry-leading companies are using to proactively audit their environmental risks. The analysis offers readers a benchmark to evaluate their own audit processes, along with best practices you can use to help develop and refine your own programs to more effectively manage risk.
Have questions about the VelocityEHS Accelerate® Platform?
Learn from the best
We're invested in your continued education and success. Check out the latest industry news, our most recent blogs, and helpful training resources that will ensure you stay ahead of the curve.
Partner with the most trusted name in the industry
Stress less and achieve more with VelocityEHS at your side. Our products and services are among the most recognized by industry associations and professionals for overall excellence and ease of use.