Let's Drive the World Forward, Together
OUR MISSION
Making the world's best workplaces safer and more sustainable.
The world is moving fast, and EHS & ESG leaders around the globe are challenged with managing ever-increasing complexity in the face of an uncertain future. At VelocityEHS, we understand these challenges, because we've been leading the way for 50 years.
When it comes to EHS & ESG software platforms, the temptation is often to settle for less or jump at shiny new objects — tools that can't really tackle your challenges or disparate systems that only add to the confusion and frustration.
VelocityEHS is different. We're not just a software company, we're expert problem solvers who know how to simplify complex issues to deliver exceptional outcomes. Whether you're a global enterprise or a smaller organization with big aspirations, a partnership with VelocityEHS provides your team with an approach to EHS & ESG that is smart enough to predict and address your challenges without overwhelming or adding unnecessary complexity.
OUR VALUES
Partnering for perpetual forward progress
Champion Customer Success
Build Honest Relationships
Because Expectations Matter
Make a Difference
Because Happiness Matters
HOW WE DO IT
Making Our Experts Your Experts
Our panel of cross-disciplined and certified EHS & ESG experts is the largest in the industry and—through an unprecedented investment in a who's who of AI and Machine Learning scientists, specialized software developers and corresponding technology— we've embedded their collective expertise into the VelocityEHS Accelerate® Platform.
The result is ActiveEHS®, our proprietary methodology that endows your team with the foresight to overcome today's pressing challenges, while empowering you with the knowledge and capabilities you need to weather any future challenge, remove any roadblock, and turn obstacle into opportunity.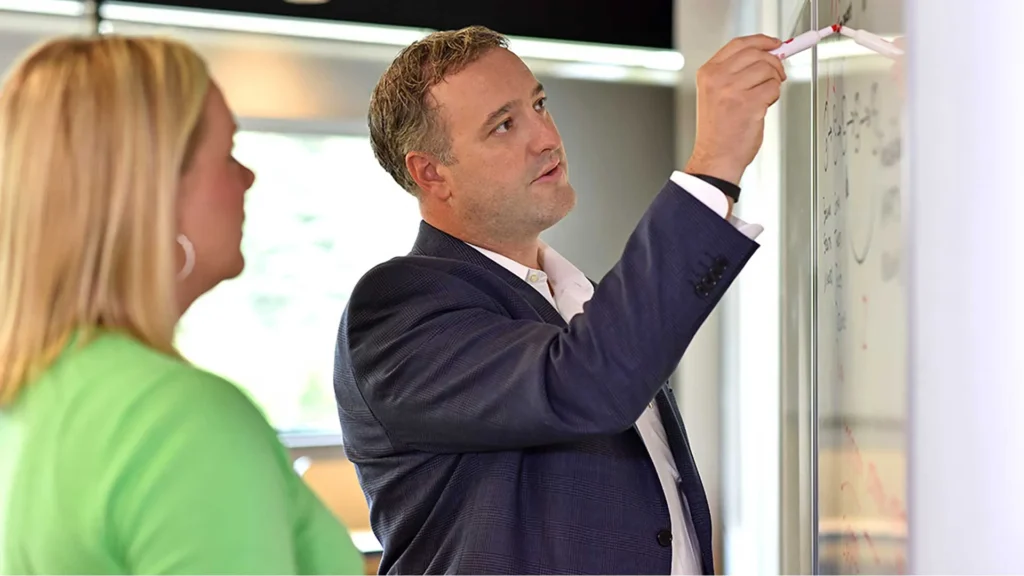 CAREERS
Start Your Career Today
Join the most stable and fastest-growing EHS software and services provider in North America.
VelocityEHS is the largest and fastest-growing provider of cloud EHS solutions. The work we do impacts the health and safety of millions of workers around the world. We seek problem solvers with the curiosity, passion, and character to make a real difference.
Partner with the most trusted name in the industry
Stress less and achieve more with VelocityEHS at your side. Our products and services are among the most recognized by industry associations and professionals for overall excellence and ease of use.