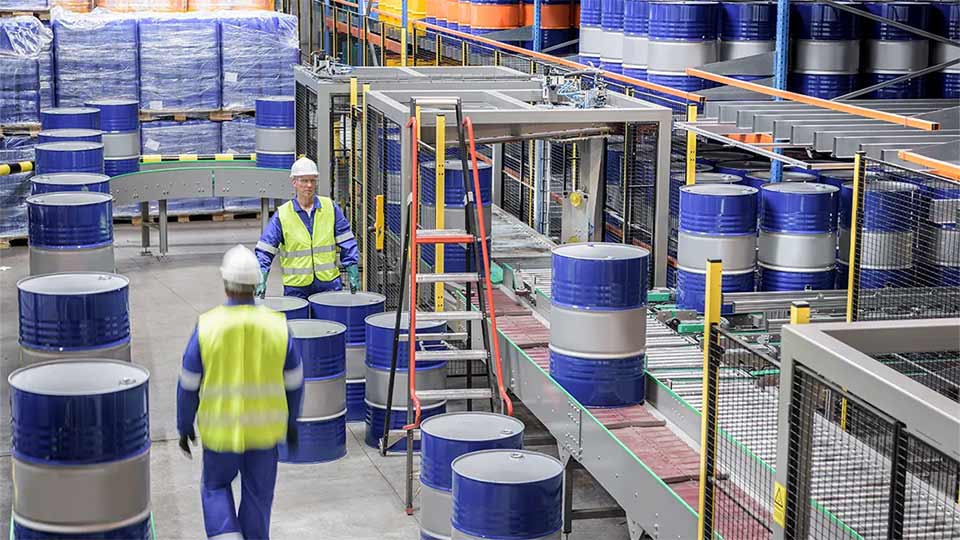 EHS & ESG Excellence Drives Great Chemistry
Decades of experience helping global enterprises to simplify chemical management and regulatory compliance makes VelocityEHS the perfect partner for ESG and operational excellence.
Features and Benefits
The VelocityEHS Accelerate® Platform delivers best-in-class risk management tools for complex manufacturing processes.
Ensure Compliance
Maintain up-to-date chemical inventories, provide right-to-know access to SDSs, and simplify environmental reporting with EPA Title V and hazardous waste manifest tracking.
Predict & Prevent
Get powerful risk management capabilities, like bowtie analysis, to expertly predict and ID uncontrolled risk and take aggressive mitigation steps before trouble arises.
Gain Visiblity
Centralize and standardize programs, actions and dashboards. Automate data collection and reporting so decision makers are full informed and operating with fresh intel.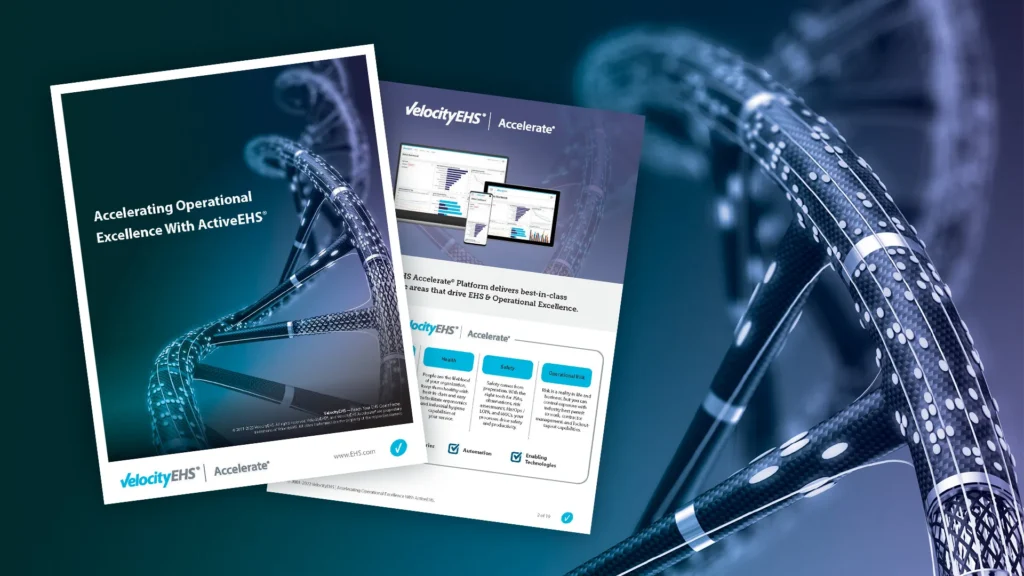 Accelerating Operational Excellence
with ActiveEHS®
White Paper
See what VelocityEHS has in store for you with VelocityEHS Accelerate® Platform and ActiveEHS®.
Download Now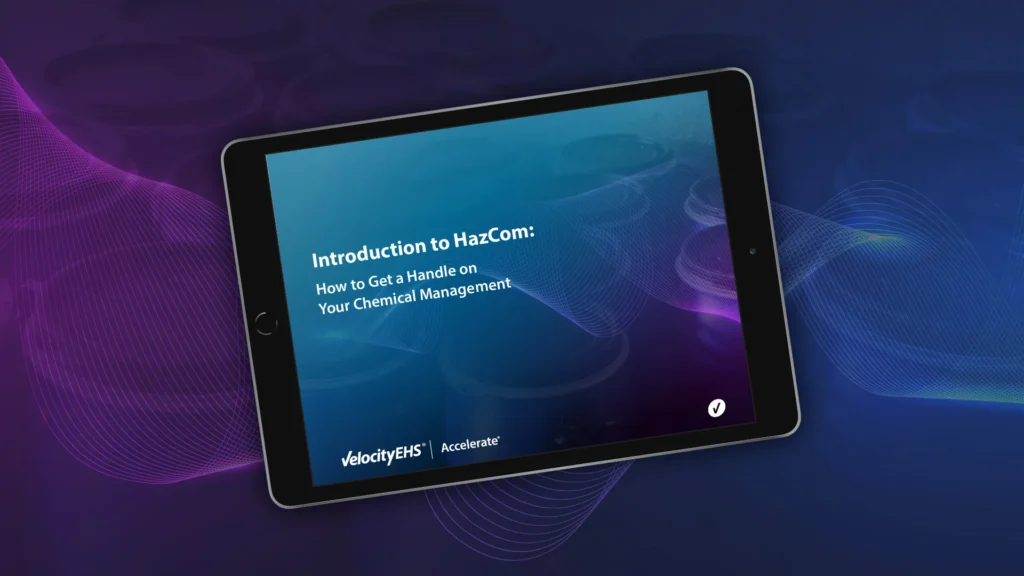 Introduction to Hazcom
Ebook
Managing hazard communication (HazCom) is a huge responsibility, but also a great opportunity to improve workplace safety and become an EHS leader. Our free eBook covers the fundamentals of effective HazCom management, including getting a handle on your hazardous chemical inventory, managing SDS access for your workforce, and more.
Download Now
What can the VelocityEHS Accelerate® Platform do for you?
Learn from the best
We're invested in your continued education and success. Check out the latest industry news, our most recent blogs, and helpful training resources that will ensure you stay ahead of the curve.
Partner with the most trusted name in the industry
Stress less and achieve more with VelocityEHS at your side. Our products and services are among the most recognized by industry associations and professionals for overall excellence and ease of use.