Accountability for Your Global EHS/ESG Success Starts at the Top
OUR MANAGEMENT TEAM
What Matters to You Matters to Us
At VelocityEHS, we work with a who's who of the world's most prestigious companies, so we hold ourselves to a higher standard, because you and your team are depending on us to deliver. As an executive team, our belief is that Expectations Matter, Outcomes Matter, Respect Matters, Speed Matters, and Happiness Matters. These values paired with the singular mission to help you succeed are the driving force that guides the work of every employee, every manager, and every department every day.

John Damgaard
CEO
In addition to his role at VelocityEHS, John advises CVC Capital on private equity and growth investments across multiple industries. John served as CEO of MatrixCare (acquired by ResMed), growing revenues and EBITDA nearly sixfold in seven years. He served as VP & GM and SVP & COO of Mediware Information Systems (now WellSky). He holds an MBA with Distinction from Bradley University, and a Bachelor of Arts of Computer Science and Mathematics from the University of Northern Iowa as a Presidential Scholar.

Matt Airhart
President
Prior to joining VelocityEHS, Matt led KMI, an Oakville, Ontario-based EHS software provider acquired by VelocityEHS in 2014. He spent seven years in the chemical manufacturing industry and two years with an EHS systems consulting company. His passion is building high-performing teams and solving complex business challenges. Matt holds a Bachelor's degree in Chemistry and Environmental Studies from Ohio Wesleyan University.

Michael Martens
Chief Financial Officer
Martens joins VelocityEHS with over 25 years of experience across multiple industries, serving public and private companies with significant international operations including Sprint, Cerner, Euronet Worldwide, Mediware Information Systems (now WellSky), and Synexis. He is a seasoned expert in managing corporate governance, shareholder and lender relations, strategic financial planning, and mergers and acquisitions for high-growth, technology-oriented enterprises on a global scale.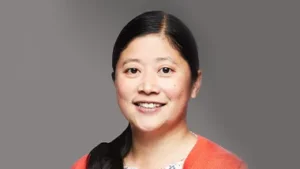 Winnie Ip
Chief Operations Officer
Winnie brings over 20 years of experience leading and growing customer-facing teams. In addition to a BSc in Kinesiology from the University of Waterloo and an MBA from The University of Western Ontario (Ivey School of Business), Ip is a Certified Professional Ergonomist and Certified Change Management Practitioner. As COO, Ip is responsible for all Customer Experience and Operations teams, overseeing operational efficiencies and the overall post-sales customer journey, across all customer segments and products.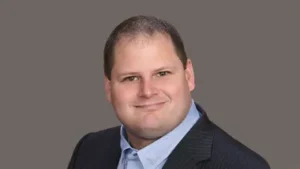 Jason Weiss
Chief Technology Officer
Jason has been developing software for over 30 years, coding in production in 10 different languages, and has taught embedded systems, systems architecture, and the C programming language at the University of Illinois. He lead R&D and Technology for Maestro Health, served as president of Serious Apps, and as Chief Technology Officer for PayFlex. Jason received a BS in Computer Science from the University of Illinois and has an MBA from Northwestern's Kellogg Graduate School of Management.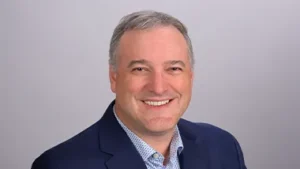 James Mallon
Chief Revenue Officer
James started as an associate consultant 21 years ago, acquiring a wealth of experience, and a passion for operational excellence, working with client companies in almost every industry across the world. He is a Certified Professional Ergonomist, holds a Bachelor of Science degree in Kinesiology and a Master of Science degree from Dalhousie University in Halifax, Canada and a Master of Business Administration degree from Richard Ivey School of Business, University of Western Ontario in London, Canada.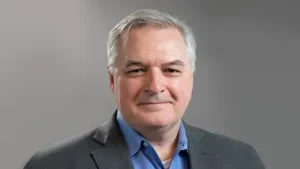 Bill Blount
Chief Information Officer
Blount joins VelocityEHS with a 30-year track record of building collaborative, high-functioning teams in rapidly growing companies. He is known for a people-first approach that delivers consistent value through highly scalable and resilient digital solutions. In addition to serving as a consultant for a diverse roster of clients, including the United States Department of Health and Human Services, the Transportation Security Administration (TSA), and Oracle Corporation, he directed operational successes for notable companies like PayFlex, where, as CIO, he led the company's post-acquisition integration into Aetna.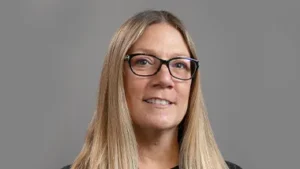 Rachel Kaiser
VP of Human Resources
Rachel serves VelocityEHS and its partners by developing HR programs that attract, retain and nurture a world-class software team. She partners closely with all sectors of the business to position VelocityEHS employees for success, and ensure the smooth integration of talent from M&A activity. Rachel holds a Bachelor's degree in Communications from Illinois State University and certifications from the HR Certification Institute (PHR) and the Society for Human Resources Management (SHRM-CP).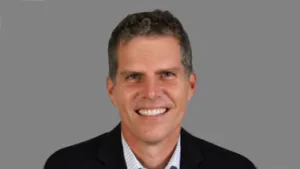 Doug States
Chief Accounting Officer
Doug's department is responsible for all of the company's finance, accounting and treasury functions. Prior to VelocityEHS, Doug served as CFO at several venture-backed software firms where he was instrumental in raising millions of growth capital. One firm, Parlano, was strategically acquired by Microsoft under Doug's financial leadership. He is a CPA with more than 20 years of experience and holds a Bachelor's degree in Accounting from the University of Notre Dame.
+
Board-Certified Ergonomists
OUR VALUES
Partnering for perpetual forward progress
Champion Customer Success
Build Honest Relationships
Because Expectations Matter
Make a Difference
Because Happiness Matters
CAREERS
Start Your Career Today
Join the most stable and fastest-growing EHS software and services provider in North America.
VelocityEHS is the largest and fastest-growing provider of cloud EHS solutions. The work we do impacts the health and safety of millions of workers around the world. We seek problem solvers with the curiosity, passion, and character to make a real difference.
Partner with the most trusted name in the industry
Stress less and achieve more with VelocityEHS at your side. Our products and services are among the most recognized by industry associations and professionals for overall excellence and ease of use.