Move Beyond Compliance with Better EHS Audit Software
Audits is just one of the many capabilities
of the VelocityEHS Safety Solution.
The Safety Solution, part of the VelocityEHS Accelerate® Platform, centralizes and standardizes your audit processes so you improve the quality of your activities across facilities and programs.
Compliance System Audits
Perform audit in alignment with 3rd party standards.
Internal Audits
Ensure adherence to corporate standards.
Customizable Checklists
Create checklists for your unique environments.
Attach Docs, Photos & Links
Collect and organize your supporting artifacts.
Action Assignment & Tracking
Drive accountability and follow through on actions.
Compliance System Audits
Perform audit in alignment with 3rd party standards.
Internal Audits
Ensure adherence to corporate standards.
Customizable Checklists
Create checklists for your unique environments.
Attach Docs, Photos & Links
Collect and organize your supporting artifacts.
Action Assignment & Tracking
Drive accountability and follow through on actions.
Incident Prevention: From JSAs to Audits & Inspections to Corrective Actions
On-Demand Webinar
This webinar will discuss best practices for performing job safety analysis, audits, inspections, near miss and incident tracking and corrective actions, and demonstrate the relationships between these activities when developing a workplace incident management program that is focused on prevention.
Benefits of VelocityEHS Audit Software
Reduce Risk
Streamline audits, reduce costs & identify risks
Standardize EHS performance
Boost employee engagement with programs
Drive Prevention
Ensure compliance with key regulatory standards
Build checklists to match requirements
Access STP & Enhesa regulatory content
Simplify Reporting
Measure employee participation with programs
Generate reports to reveal areas for improvement
Configure reports for real-time metrics
Continue reading about VelocityEHS Audit Software
Features & Benefits
Improve Consistency & Efficiency
Centralize audit and inspection program management to more effectively control the full range of workplace risks
Quickly and accurately evaluate compliance with applicable global regulations, policies, and management standards
Standardize audit and inspection protocols to drive greater EHS performance across your organization
Engage and empower your workers with easy-to-use audit and inspection tools
Drive Compliance and Performance
Schedule, assign, and perform workplace audits, inspections, and behavior-based safety (BBS) observations using a single, easy-to-use cloud-based system
Import pre-built audit and inspection checklists, easily build custom checklists and instantly assign them to the right people across each of your locations
Access Enhesa compliance intelligence and STP ComplianceEHS AuditHub to automatically generate and instantly deploy tailored checklists based on your unique regulatory requirements [requires Enhesa or STP ComplianceEHS subscription]
Give your workers the ability to schedule, perform and submit inspections and observations, even when they're offline with the VelocityEHS Mobile App
Extensive & Flexible Reporting
Display real-time audit and inspection data with user-configurable reports and dashboard metrics
Instantly monitor audit and inspection results across locations and overtime to identify trends and uncover opportunities for improvement
Easily measure worker participation in workplace audit, inspection, and observation programs
Automatically generate and distribute summary reports to improve the transparency of audit and inspection program activities
Challenge & Solution
Checking All The Boxes
How do you move forward when you're constantly looking in the rearview mirror?
Whether you're responsible for workplace health & safety, regulatory compliance, management system performance or all of the above, putting out today's fires while leading tomorrow's health, safety, and sustainability initiatives puts a lot on your plate. Effective audit, inspection, and behavior-based safety (BBS) programs are essential tools in measuring and strengthening workplace EHS performance, but they can consume a lot of one of your most precious resources – time. It can be easy to lose control, especially if you're trying to implement and manage these programs across complex facilities or multiple locations, but as your business grows and EHS and ESG programs become more mature, so does the list of items you need to track and evaluate.
It only gets more difficult if you're managing checklists, audit protocols, and program tasks using paper, Excel spreadsheets, or worse yet, a complex legacy software system that wasn't specifically designed to handle audit and inspection program management tasks. Complexity isn't better, it's just harder.
The Simple Solution
Simplifying complex tasks and helping you find the time to focus on your important EHS and ESG management goals is at the heart of VelocityEHS solutions. When it comes to audits and inspections, we make it easy for you to build and maintain unlimited checklists to evaluate every aspect of your EHS performance, then instantly assign and distribute them across your entire enterprise to centralize and standardize your audit and inspection program activities. Our solution gives you the visibility to quickly track what needs doing, when it needs to be done and who should be doing it.
VelocityEHS is also proud to partner with both Enhesa and STP ComplianceEHS, the global leaders in regulatory intelligence and analysis, to provide powerful audit and inspection tools to help you master EHS regulatory compliance no matter where you operate. Our Audit & Inspection solution allows Enhesa and STP ComplianceEHS clients to automatically generate and deploy checklists based on applicable global EHS regulations, and sync your audit and inspection checklists with changing regulatory requirements in real-time. The days of sifting through complex regulations and standards to determine your requirements and update your audit and inspection programs are over.
With over 20,000 customers and 10 million users worldwide, VelocityEHS is the largest and fastest-growing EHS and sustainability management software provider. Our Audit solution provides you with purpose-built tools for compliance auditing, routine workplace inspections, and behavior-based safety (BBS) observations, and gives you and your teams the ability to perform workplace inspections and observations right from their tablet or smartphone, even when they're offline using the VelocityEHS Mobile App.
Too many EHS software providers try to dazzle buyers with a lot of bells and whistles. In the process, they forget about the human element of EHS management and end up designing products that are difficult to use, take longer to implement, cost more than they should, and ultimately move you further away from your goals. At VelocityEHS, we design simple software solutions that are engaging, easy-to-use, and help you reach your goals faster. Built to support EHS management best-practices right out of the box, our solutions can have you up and running faster so you get the greatest value for your software purchase from day one.
The Value of VelocityEHS
Helping You Be Better
Our Audit capabilities helps you better manage the risks to your business, your people, your community, and our environment. With more streamlined, centralized audit and inspection processes in place, you can spend more time focusing on your business goals. We help you automate and eliminate many of the time-consuming, day-to-day tasks associated with audit and inspection program management so you can focus on being a more effective EHS and ESG leader.
Delivering Value
Like all of our products, our Audit software was designed with continuous feedback from EHS professionals like you. This deep level of understanding of the complex challenges EHS professionals face has helped us create a solution that delivers the greatest value to you and your business. With VelocityEHS, you get a comprehensive cloud EHS management solution that is more affordable, quicker, and easier to implement, and provides the simplest user experience for you and your people.
Solving Complex Problems Simply
By leveraging our EHS and ESG expertise and knowledge of industry best-practices, we've created an Audit capability that provides innovative system capabilities and the best user experience. Our simple and intuitive design means that you spend less time using the solution and more time focusing on the overall safety of your facilities and your people. We believe simplicity is paramount to your success.
Providing Personalized Service and Support
We understand that our success depends on your success. That's why we believe it's not about selling you software, but building a supportive partnership with personalized service, support and expert advice. Our Audit solution is backed by our team of Customer Support experts who'll give you the personalized attention you need to achieve your EHS and ESG goals faster. It's this responsiveness that sets us apart from other EHS software providers, and why more than 20,000 businesses continue to trust our software solutions.
The Accelerate Platform is EHS & ESG done right.®
Insightful
Business intelligence & reporting
Helpful
Built-in guides & training
Friendly
3rd party Integration ready
Fast ROI
Accelerated time-to-value
Simple
All actions & tasks in one place
Informative
Auto alerts, emails & texts
Attentive
Committed customer support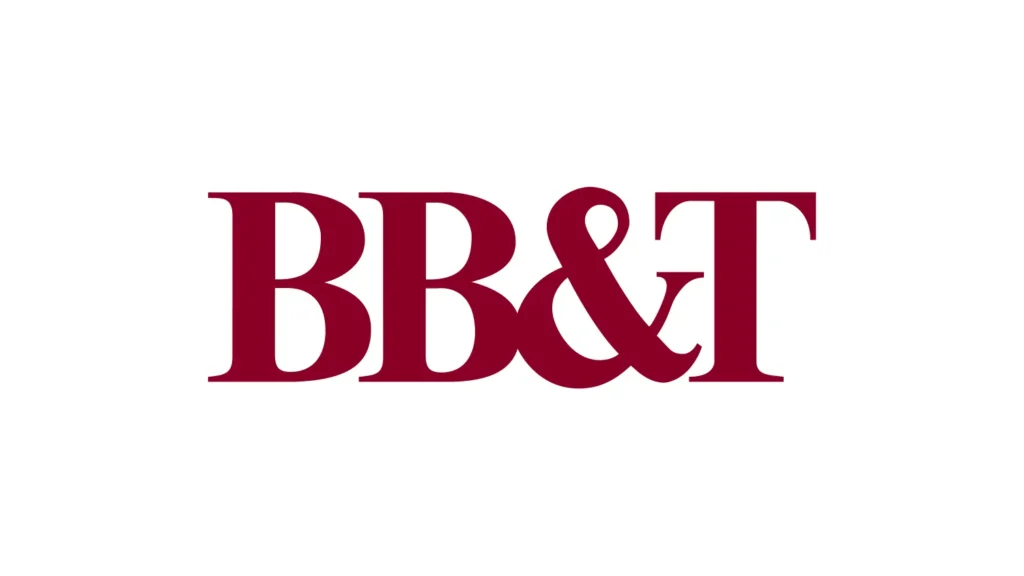 "Takes a huge burden off my hands with existing job duties."
Stay Ahead of the Curve
We're continually investing in breakthrough technology and best practices, creating engaging content, and supporting our customers' efforts to use their EHS/ESG programs to drive sustainable change.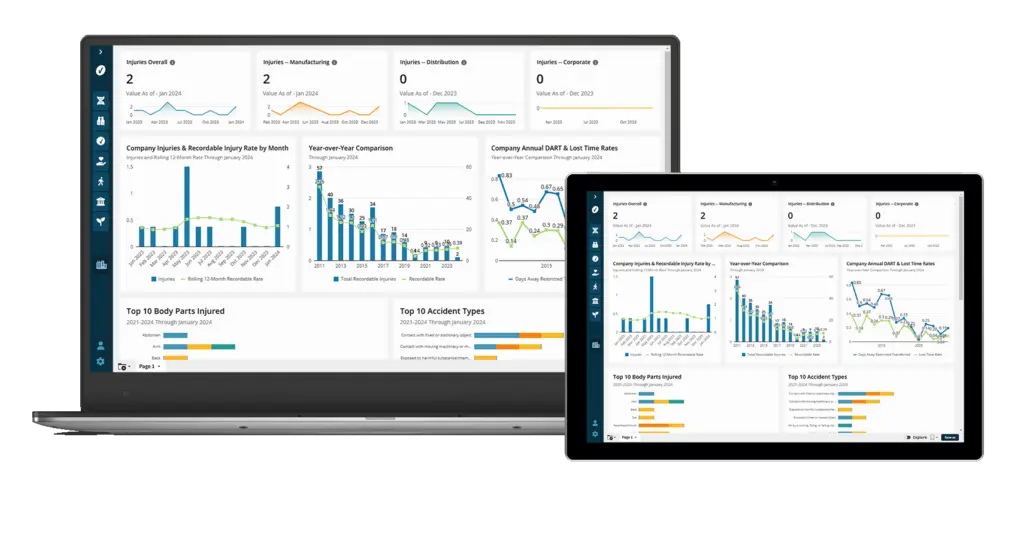 Schedule a Demo Today
You're not just buying software or services—you're investing in a partnership that empowers your team to proactively solve problems and move boldly into the future.