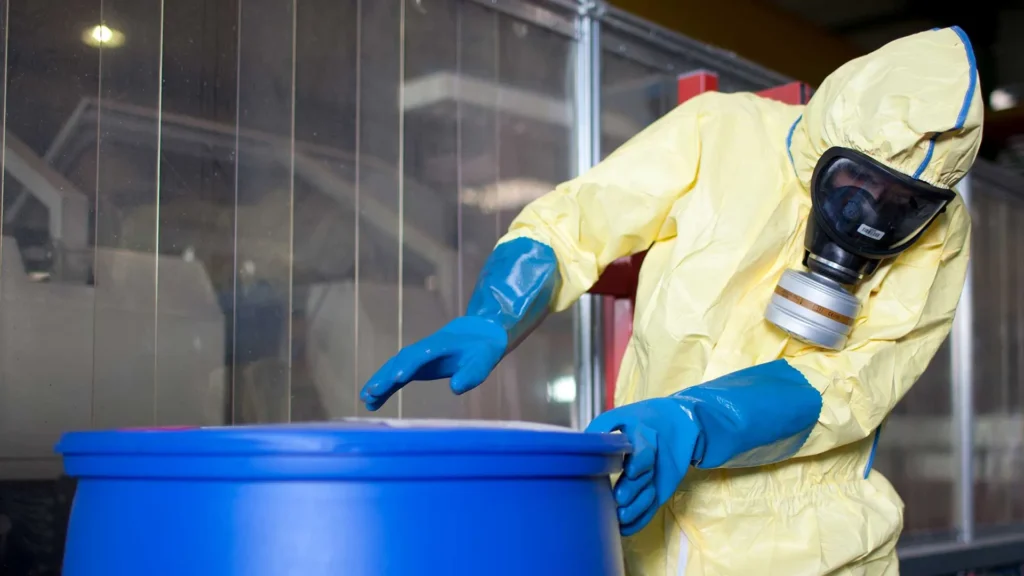 Cradle-to-Grave Hazardous Waste Management Software
Perfect for large and small quantity generators. Real-time alerts means never having to surpass accumulation limits or deadlines again.
The Environmental Compliance Solution, part of the VelocityEHS Accelerate® Platform, simplifies waste management with efficient waste storage time tracking and reporting to ensure compliance.
RCRA Waste Reporting
Ensure compliance with EPA regulatory obligations.
Shipment Manifesting
Track waste shipments through to disposal facilities.
TRI Reporting Automation
Streamline annual EPA Toxic Release Inventory reporting.
Cost & Rebate Tracking
Centralize and standardize waste fee management.
EPA Waste Code Assignment
Simplify allocation of waste codes per EPA guidelines.
Storage Time Tracking & Alerts
Automate waste storage tracking and notifications.
RCRA Waste Reporting
Ensure compliance with EPA regulatory obligations.
Shipment Manifesting
Track waste shipments through to disposal facilities.
TRI Reporting Automation
Streamline annual EPA Toxic Release Inventory reporting.
Cost & Rebate Tracking
Centralize and standardize waste fee management.
EPA Waste Code Assignment
Simplify allocation of waste codes per EPA guidelines.
Storage Time Tracking & Alerts
Automate waste storage tracking and notifications.
Verdantix Global Corporate Survey 2021: ESG And Sustainability Brands Recognition
The leading independent analyst Verdantix surveyed 400 Leading Global Senior ESG and Sustainability Executives Across Diverse Sectors and came up with this list of the most trusted companies.
Benefits of VelocityEHS
Waste Management Software
Manifest & Container Management
Centralize information, deadlines, and activity
Designate EPA waste codes for your various waste streams
View updated data in real-time, anywhere, anytime

Set auto-alerts for deadlines & values nearing threshold limits
Designed for RCRA Compliance
Report monthly on waste by quantity, type & stream
Track & report on open manifests & RCRA requirements
Document container effective start dates for accumulation

Monitor waste transit times & shipping vendor communication
Know Your Program Cost & Value
Manage waste costs & rebates from a central location
Analyze costs by time, waste stream, vendor or waste type
Avoid fines due to excessive accumulation & storage times

Drive engagement with greater transparency & accountability
Continue reading about VelocityEHS
Waste Management Software
Features & Benefits
Simplify Compliance
Streamline tracking of your waste generation, storage, transportation, and disposal activities to document compliance with waste regulations at each of your facilities
Calculate and document waste generator status (non-generator, CESQG, SQG, or LQG) to ensure that applicable standards are met
Track storage times for multiple waste profiles and document compliance with storage time limits for each of your facility generator classes
Format, record and organize waste data for quick and easy submission of state and federal Hazardous Waste Report (HWR) forms, including properly formatted biennial reports
Meet key global compliance requirements of waste (EPA/RCRA, Environment Canada/CEPA, European Hazardous Waste Directive) regulations
Improve Waste Management
Eliminate time-consuming manual administrative tasks associated with waste recordkeeping
Easy-to-use, customizable PDF data collection forms let you record waste profile information in the field and upload it to your database in real-time
Improve waste management with greater access to information about the waste streams at your facilities, including waste profiles, amounts generated and stored, shipping manifests, and returns receipts
Responsive mobile design lets you quickly record and manage waste profile information anywhere, anytime using your tablet or smartphone
Set up and receive automated email notifications for upcoming or overdue compliance tasks, including return receipt submission deadlines and waste storage time limits
Streamline Waste Reporting
Date and time stamping of all data entries, calculations, and modifications provides easier, more accurate verification and auditing
Analyze key trends and indicators to proactively manage compliance
Benchmark your hazardous waste generation to help develop waste reduction and sustainability initiatives
Quickly generate properly formatted RCRA biennial waste reports for direct submission to state and federal electronic reporting systems
TRI reporting automation allows quick and easy submission of emissions data to EPA's TRI-MEweb interface
Challenge & Solution
EHS professionals have plenty of obligations and too little time, and tasks related to waste management can be particularly time-consuming. You need to profile all of your wastes and have easy access to the information in those profiles. Waste storage times need to be tracked to ensure you don't exceed regulatory time limits such as the 90-day duration established by RCRA for Large Quantity Generators (LQGs), and you also need to track amounts of waste generated to document your waste generator status. When it comes time to ship wastes, you need to maintain detailed manifests and make sure you receive a "return receipt" from the treatment, storage, and disposal facility (TSDF) you deliver to within 30 days. You truly have "cradle to grave" tracking obligations for the waste you generate in the United States, as well as throughout Canada, the United Kingdom, and the EU.
The difficulty is even greater when you have many different waste streams originating from more than one facility. With scattered records maintained in multiple formats by multiple individuals, some spread out across states or countries, there are substantial obstacles to getting the information you need, when you need it. Additional challenges arise if your business treats, stores, disposes, or transports wastes. You have to manage numerous compliance tasks, deadlines, and obligations, and non-compliance comes at a high cost to your business and its reputation.
Managing waste records manually with paper binder and spreadsheet systems, or working with difficult and inefficient electronic management systems can add to your workload, and your frustration. You don't need the stress of trying to track down a missing manifest or return receipt or trying to figure out how much waste was generated at your facility when a stakeholder, or even worse, an auditor is sitting across from you. Without a simple, easy-to-use system for managing waste tracking and documentation, you face an exhausting task just staying on the right side of compliance, with little time or energy to actually move beyond compliance toward greater safety and sustainability.
The Simple Solution
VelocityEHS Waste Management capabilities help give you and your employees the system you need to manage wastes more safely and efficiently. Our software's intuitive design makes it easy to use and simplifies the most complex waste management tasks. It gives you the control you need to account for every waste stream at each of your facilities, and greater visibility of your waste management data including waste profile information and storage & manifest tracking.
Accessible via the cloud from any computer or mobile device, you can rest assured that your waste stream data is up-to-date. Powerful calculation tools help you determine your company's generator status to verify your compliance obligations. You get real-time automated notifications to let you know if you're approaching important compliance deadlines and permit limits, and instantly access waste manifests and tracking details for any shipment, from any facility. You get a global view of your organization's waste generation, storage, and shipment activity so you can make informed decisions about compliance and best management practices.
Our solution is designed with the needs of EHS professionals like you in mind. You get powerful, yet simple control of your waste management, and the ability to implement waste tracking and documentation at each of your locations, or across your entire enterprise. We give you the tools to stay ahead of your compliance obligations and to quickly identify trends that require action. The solution's waste summary and reporting features also provide you with critical insights into your waste footprint, helping you to meet your waste reduction goals and improve your sustainability performance.
As an added benefit, you can instantly generate the quarterly, biennial, and annual waste reports you need for compliance with global waste management regulations including RCRA (US), CEPA (Canada), the Hazardous Waste Act (Australia), and the EU Waste Framework Directive (Europe). You'll have all of your information accessible from one central database, taking the stress and guesswork out of reporting. No matter how large or complex your waste management needs are, VelocityEHS gives you the tools you need to succeed.
The Value of VelocityEHS
Helping You Be Better
Our Waste Management capabilities help you better manage hazardous waste-related risks to your business, your people and the environment. With more robust tracking, documentation, and reporting tools in place, you'll have more time to focus on your business goals. Our solution eliminates the day-to-day burdens associated with waste management so you can focus on being a more effective EHS and ESG leader.
Delivering Value
Our Waste Management capabilities were designed with continuous feedback from customers like you. This deep level of understanding of the complex challenges EHS professionals face has helped us create a solution that delivers the most value to you and your business. Our easily accessible platform and cloud capabilities are more affordable, quicker and easier to implement and provide the simplest user experience for you and your employees.
Solving Complex Problems Simply
By leveraging our EHS and ESG expertise and knowledge of industry best practices, we've created Waste Management capabilities that provide the best user experience. Our simple and intuitive design means that you spend less time using the solution and more time focusing on the overall safety of your facilities and people. We believe simplicity is paramount to your success.
Providing Personalized Service and Support
We understand that our success depends on your success. That's why we believe it's not about selling you software, but creating a supportive relationship with personalized service, support, and expert advice. Our Waste Management capabilities are backed by our team of experts who'll give you personalized attention to help you achieve your goals faster. It's this responsiveness that sets us apart, and why more than 20,000 companies continue to trust and rely on our software solutions.
The Accelerate Platform is
EHS & ESG done right.®
Insightful
Business intelligence & reporting
Helpful
Built-in guides & training
Friendly
3rd party Integration ready
Fast ROI
Accelerated time-to-value
Simple
All actions & tasks in one place
Informative
Auto alerts, emails & texts
Attentive
Committed customer support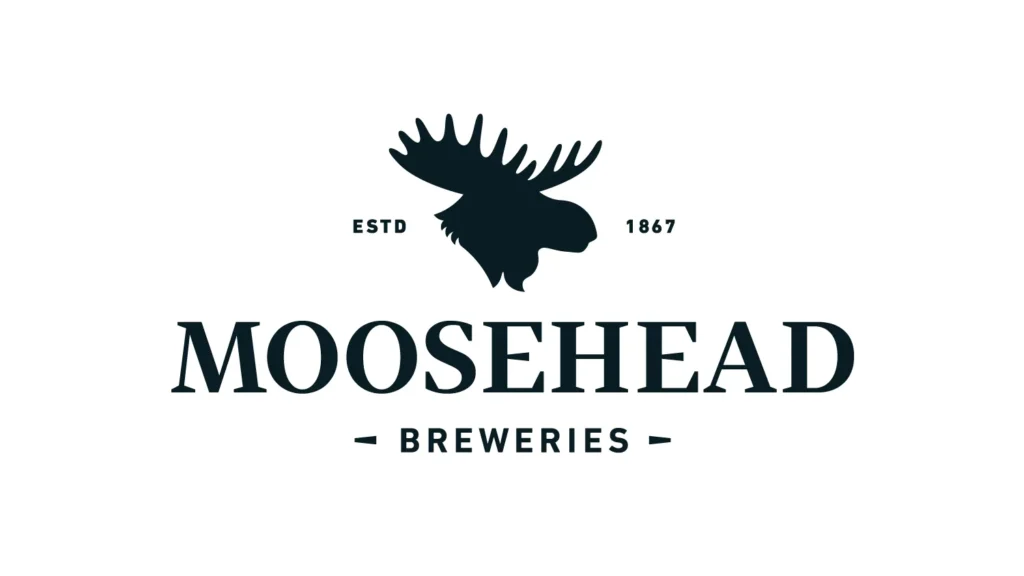 "Time saver for me and works well with multiple location management."
Stay Ahead of the Curve
We're continually investing in breakthrough technology and best practices, creating engaging content, and supporting our customers' efforts to use their EHS/ESG programs to drive sustainable change.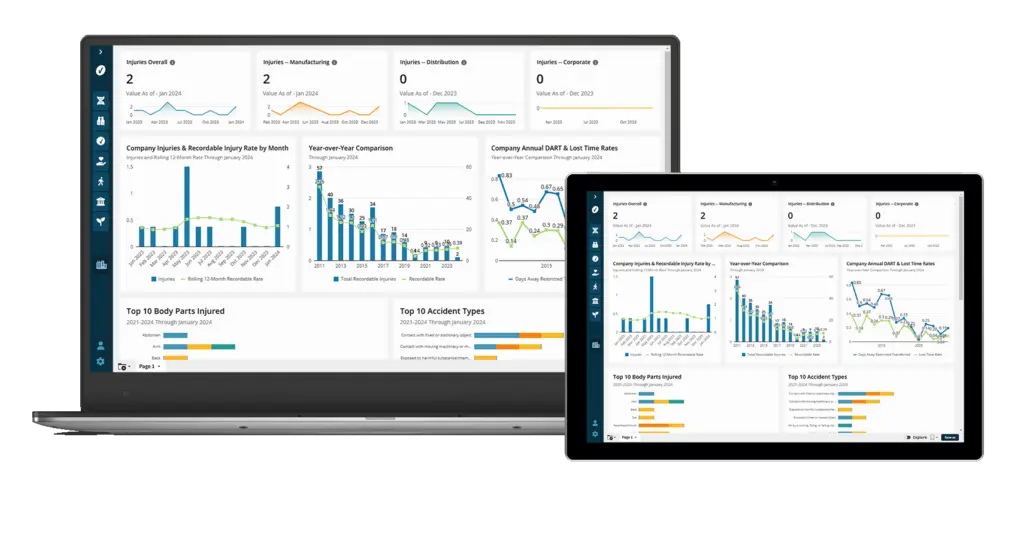 Schedule a Demo Today
You're not just buying software or services—you're investing in a partnership that empowers your team to proactively solve problems and move boldly into the future.