VelocityEHS Launches New eBook: The 7 Essential Safety Systems for Effective Chemical Spill Prevention and Response
01/09/2020 Posted on January 9, 2020 | in EHS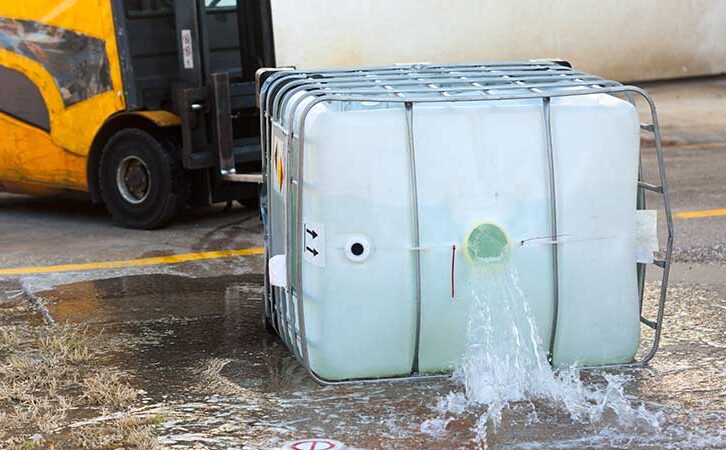 Do you have hazardous chemicals in your workplace? What if there were an accidental spill? Would you be prepared to safely respond before it escalated into a serious emergency or dangerous environmental release? What systems do you rely on to prevent chemical spills in the first place, and are those systems as effective as possible?
Even if you've never experienced a hazardous chemical spill in the workplace, the reality is that spills and other releases are all too common. In 2018 alone, the National Response Center (NRC) received 25,990 reports of releases of hazardous chemicals. That's more than 70 per day, and those are just the releases that exceeded threshold reporting quantities established under EPCRA and CERCLA requirements.
With the health and safety of workers, your business, your community and the environment potentially at stake, employers should be doing everything possible to ensure that chemicals in our workplaces are stored and handled safely, and that we are well prepared to respond to spills before they can result in a serious chemical-related emergency.
Our latest VelocityEHS eBook "The 7 Essential Safety Systems for Effective Chemical Spill Prevention and Response" takes an in-depth look at the EHS management systems employers should have in place to achieve the greatest possible levels of workplace chemical safety, spill response and emergency preparedness. Topics covered include:
The seven essential EHS management systems and how they support spill prevention and response
Best practices for improving the performance of those systems
Strategies for integrating these systems to break down the silos that prevent effective communication and information sharing
How technology can supplement these systems to optimize spill prevention and response capabilities
A workplace hazardous chemical spill can turn into a full-blown chemical emergency within the blink of an eye. Don't get caught off guard. Download our eBook today to get started on the path towards greater workplace chemical safety and compliance!
VelocityEHS Can Help!
Effective chemical management is one of the pillars of spill prevention and response, and chemical management solutions from VelocityEHS are trusted by more than businesses than any other SDS & chemical management software provider to help them track their hazardous chemical inventory, provide workers with rapid SDS access, document compliance and maintain workplace chemical safety. In addition, our Emergency Response Services (ERS) give you immediate access to our in-house team of chemical safety experts, toxicologists and medical technicians who are on call 24/7 to provide critical chemical safety information and escalated incident reporting in the event of a chemical spill through a convenient hotline.
But industry-leading chemical management capabilities are just the start! VelocityEHS offers a comprehensive suite of innovative EHS management solutions to help you simplify, strengthen and centralize your chemical spill prevention and response systems. With easy-to-use software that can help you manage everything from Incident Management, Training, Management of Change (MOC), Risk Management and more, VelocityEHS can help you optimize your chemical spill prevention and response systems, and enhance chemical safety and compliance across your entire organization.
To see for yourself how VelocityEHS can help you strengthen chemical spill prevention and response, give us a call at 1.888.362.2007 or Request a Demo today!