Incident Management 101: Getting Back to the Basics of Occupational Injury & Illness Prevention
08/23/2019 Posted on August 23, 2019 | in Operational Risk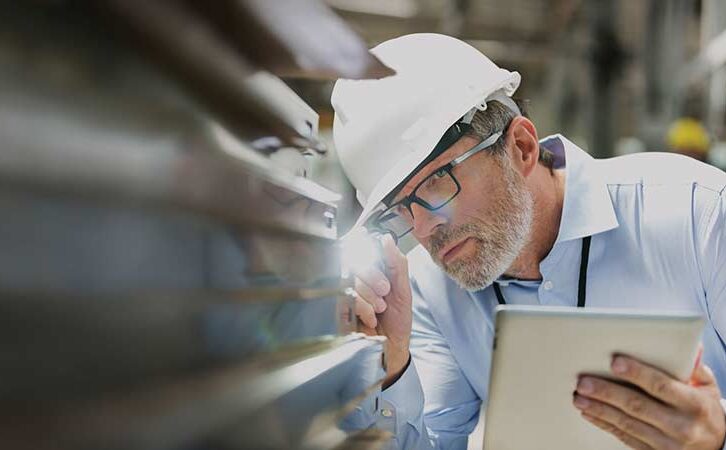 As a frequent health and safety conference-goer, I often have the privilege of getting a first-hand look at the latest and greatest workplace safety equipment and technologies on the market. With innovations like EHS management software, wearable sensors, drones, virtual reality and more, the industrial health and safety market has truly entered the 21st Century.
However, even the most advanced technologies can only do so much when it comes to improving workplace safety. More important are the underlying EHS management systems that these technologies are designed to support. That's why it's absolutely vital that we take the time and resources necessary to fully develop those systems before we start thinking about ways technology can help us optimize them.
Incident Management Fundamentals
Whether you're new to the field of health and safety management or a seasoned EHS professional with years of experience under your belt, we can all benefit from taking a step back to focus on the basics and work toward improving the fundamental elements of our workplace incident management programs.
Job safety analysis (JSA), hazard identification, incident response and investigation, incident reporting and corrective actions are the pillars of incident management, and taking a continuous improvement approach to maintaining these systems is essential to preventing injuries and illnesses on the job. As new employees join the workplace or as new hazards are introduced, it's our responsibility as health and safety professionals to remain vigilant and regularly evaluate these systems to ensure they are performing as effectively as possible in preventing incidents and reducing risks.
The VelocityEHS e-book "Incident Management 101: How to Create a Safer Workplace through Better Hazard Identification, Incident Response, Investigation and Corrective Actions" takes a step-by-step look at each of these incident management systems and the incident management process, and offers proven techniques and best practices you can implement today to refine those systems and optimize your workplace incident management program.
Bring Your Incident Management Program into the 21st Century with VelocityEHS!
If you're still using outdated paper-based systems or spreadsheets, or relying on overly-complicated software that's difficult and time-consuming to use, the VelocityEHS Incident Management and Risk Analysis solutions offer businesses like yours an easy-to-use, purpose-built software platform to help take your workplace incident management program to the next level.
Our easy-to-use tools, including the VelocityEHS Mobile App, help streamline the performance of JSAs, Hazard IDs, incident reporting and investigation, root cause analysis and corrective actions so users of all levels can perform key incident management tasks right from their tablet or smartphone. From there, you can conduct detailed incident investigations to help uncover root causes, then immediately plan, schedule, assign and monitor corrective actions to eliminate hazards, all within one simple, yet powerful software system.
To see first-hand how VelocityEHS can help you optimize your incident management program, Request a Demo or give us a call at 1.866.919.7922 and we'll help you find the EHS management solutions that are right for your business.