STP ComplianceEHS & VelocityEHS: Compliance Always In-Sync
VelocityEHS is proud to partner with STP ComplianceEHS, one of North America's premier publishers of comprehensive technical online resource guides in the areas of environmental, health and safety, transportation, business practices, standards and laws.
This partnership integrates the STP ComplianceEHS AuditHub service with our best-in-class Safety Solution with Audit & Inspection capabilities, giving you the ability to automatically generate audit and inspection checklists that are custom-built to verify compliance with the unique regulations and standards that impact your organization, then instantly deploy those checklists directly to users across any and all of your locations via the VelocityEHS Mobile App.
It also integrates the STP ComplianceEHS RegHub service with our Compliance Management capabilities, providing access to a continuously updated library of essential regulatory documents spanning global environmental, health, safety and transportation laws and regulations. The integration allows you to automatically update your internal EHS legal registers, track requirements and coordinate compliance tasks (permit renewals, reporting, etc.) to keep you ahead of compliance in a challenging regulatory landscape.
As part of our partnership, VelocityEHS is now a licensed distributor of STP ComplianceEHS RegHub and AuditHub services—giving you the ability to implement our Audit & Inspection, Compliance Management solutions and STP ComplianceEHS regulatory content together so you can get up and running in less time and at a lower cost, and making enterprise-level compliance intelligence accessible to organizations of any size, no matter where you operate.
Benefits Include:
Expedite audit processes with comprehensive regulatory applicability assessments and auto-populated checklists
Instantly update audit and inspection checklists on-demand to incorporate the most current applicable requirements
Receive notifications of any regulatory changes to your Legal Registers, Compliance Calendar and Audit & Inspection checklists
Drill down into checklist items and compliance requirements with the STP ComplianceEHS full-text regulation library, even when you're on the go.
Put powerful inspection and action item management tools in workers' hands, wherever they operate, with the VelocityEHS Mobile App
"STP ComplianceEHS and VelocityEHS have developed a trusted relationship that delivers unique and comprehensive solutions to help our clients to streamline operations, get data translated into clear and usable requirements and stay in compliance at all times."
Audit & Inspection Capabilities
VelocityEHS Safety Solution gives you a purpose-built software solution to manage audits, inspections and behavior based safety (BBS) observations across your entire organization. You can quickly and easily deploy an unlimited number of pre-loaded and custom checklists, instantly initiate corrective actions and track compliance, all from one centralized and easy-to-use mobile platform.
Watch the video to see how VelocityEHS' Safety Solution will help you simplify compliance and drive EHS performance.
Improve Consistency & Efficiency
Streamline audits and inspections to eliminate risks and reduce costs
Standardize EHS program evaluation & performance across your organization
Boost employee engagement with easy-to-use mobile audit & inspection tools
Drive Compliance and Performance
Leverage STP ComplianceEHS AuditHub

(opens in a new tab)

 integration to automatically generate tailored audit & inspection checklists
Accurately verify compliance with applicable regulations, policies and standards
Easily build custom checklists to match your specific requirements
Extensive & Flexible Reporting
Quickly and clearly view audit & inspection program activities
Generate reports to evaluate compliance, spot trends and reveal areas for improvement
Configure Reports & Dashboards to provide real-time audit & inspection metrics
Compliance Management Software
VelocityEHS Compliance Management is a comprehensive cloud software capability for managing compliance tasks, permits and all of your regulatory and policy requirements across your entire organization—all in one centralized system.
Ready to gain top-down control of compliance across your entire organization?
Maintain Ongoing Compliance
Monitor requirements, permits and associated tasks in a simple compliance calendar
Automatically build and maintain a comprehensive library of regulatory requirements with STP Compliance EHS RegHub
Gain top-down visibility and control of compliance across your organization
Strengthen Accountability
Quickly assign tasks to groups or individual owners based on requirement
Send automatic email reminders about compliance tasks, and escalating email notifications when deadlines are missed
Set action items recurring or non-recurring based on the nature of the action
Reduce Compliance Risk
Track critical permit dates, agency communication, renewals and limits
Quickly identify non-compliance by location or requirement using a single software solution
Reports & Dashboards let you monitor non-conformities and deviations, at-a-glance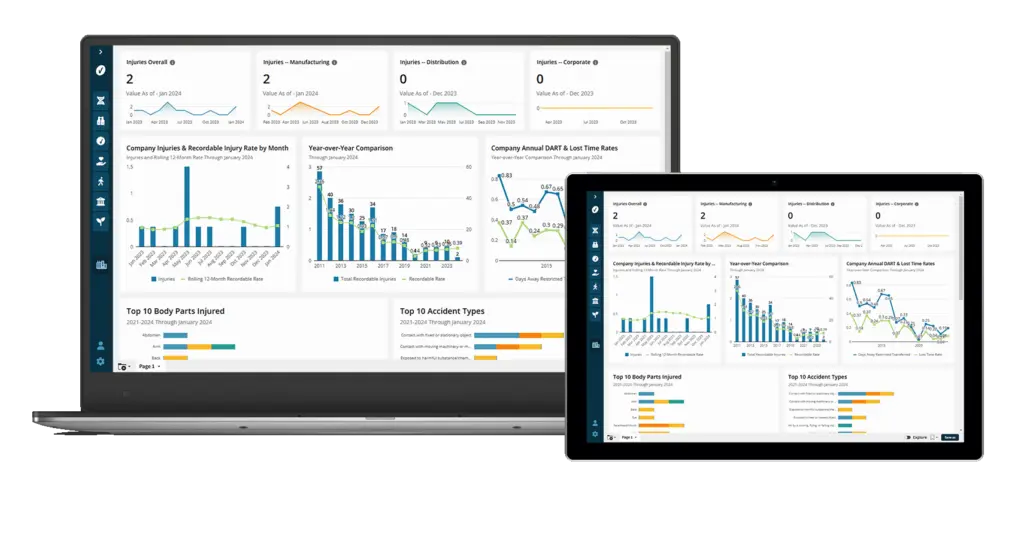 Ready to see VelocityEHS in action?
See How VelocityEHS & STP ComplianceEHS Can Help Revolutionize Compliance for Your Business. Request a quote or talk with one of our EHS compliance experts on 1.866.919.7922