Operational Excellence at the Speed of Light
The Accelerate Platform is the bedrock of VelocityEHS—expertly built to help you quickly transform your global enterprise EHS & ESG performance.
Everything you need to tackle your complex EHS and ESG challenges with ease
What is the VelocityEHS Accelerate® Platform?
A Single Platform for Total Control
Steer your organization toward success with our all-in-one Accelerate Platform. Get access to the leading technology, expertise, and foresight needed to deliver better outcomes and actualize a safe and sustainable future.
What can the
Accelerate Platform offer you?
Solutions Aimed at Business Challenges
Built on top of our Accelerate Platform, our seven integrated solutions were specifically designed to address your unique EHS & ESG challenges, so you can take a proactive approach that reduces risk and drives sustainable programs with ease.
What makes
VelocityEHS different?
Go from Reactive to Proactive
VelocityEHS Accelerate harnesses AI and expertise to drive ActiveEHS®, a continuous improvement cycle of prediction, intervention & outcomes. The result? Perpetually better outcomes for your organization—and a lot less stress for you.
Reach your EHS & ESG goals faster
---
Stay one step ahead of constant change and deliver exceptional outcomes, with better insight, reporting, automated workflows and communication streams.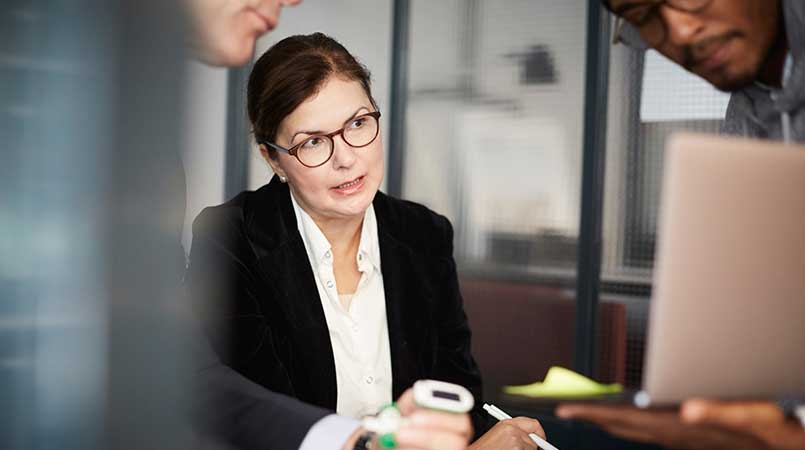 Speed to Value
Our experts can help active companies like yours eliminate your biggest compliance headaches, put an end to your thorniest environmental challenges, and chart a course to achieve the vision of environmental, social and governance excellence that drives and inspires everyone at your organization to be their best. We do it at scale, and at a pace that delivers quick ROI, strengthening your competitive advantage.
More than Just Software
Yours is not just another company, and we're not just another software vendor. We are a partner to enterprises operating on a global scale. Our team is invested in you and are here to help you play at the top of your game. Our number one company value is "Champion Customer Success," so you know that success for our entire team is dedicated to, and defined by, your successes. Together, we can accomplish great things.
Solve complex problems with simple solutions
---
Solve your biggest health, safety, and sustainability problems and get peace of mind knowing you have world-class experts behind you, ready to help you succeed every step of the way.
Each solution has a range of capabilities, so be sure to click on the learn more link to explore all the ways VelocityEHS has your back.
Accelerate Platform Brochure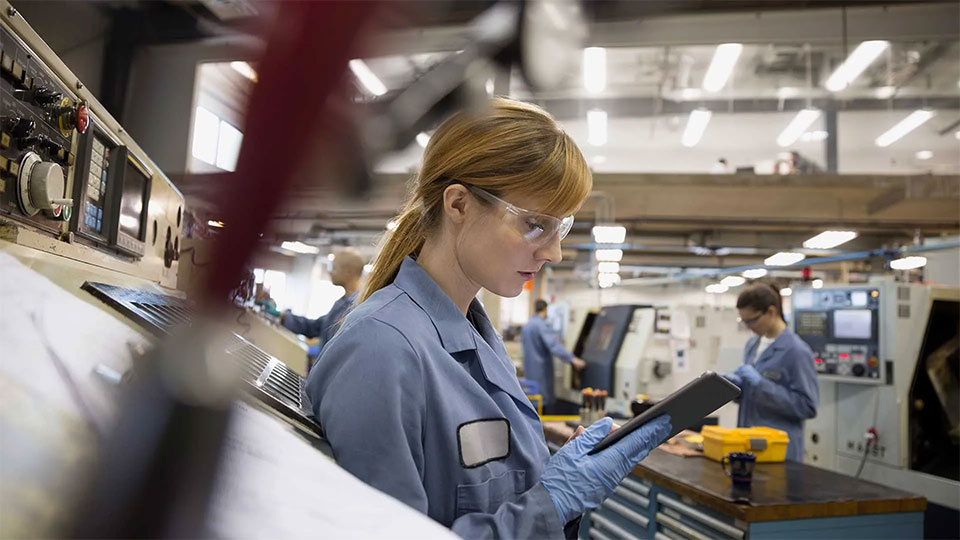 Push your business to new heights
---
Become an agile enterprise and outperform your competition, realize breakthrough efficiency gains, and deliver superior customer experiences with the world's leading EHS & ESG software platform.

Software that Scales with You
Our solutions easily adapt to your unique challenges, management strategy and workforce. No matter your desired outcomes, we're ready to grow with you.
See Around Corners
With our AI-backed platform, you can stop worrying about what's coming next and start identifying and developing the best solutions for your EHS & ESG challenges before they even happen.
Become an Industry Leader
Backed by the largest panel of certified EHS/ESG experts in the industry, we're here to help you build the knowledge, skills and confident control that will make you a better leader and ensure your organization's long-term success.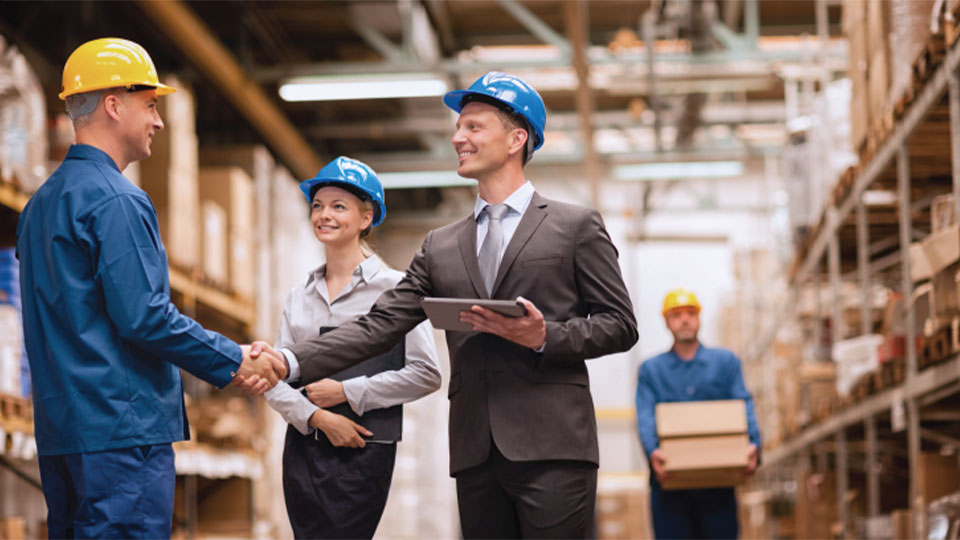 See how you can easily drive successful outcomes across your global enterprise
Don't wait. Request a demo today to see how the VelocityEHS Accelerate® Platform can help you build a safer and more sustainable workplace.
Be Transformative
---
Quickly and easily take control of your EHS & ESG management priorities — no matter your industry, work-setting or hazard profile.
Join the VelocityEHS community and you join EHS thought leaders from all over the world. Our solutions have been battle tested with some of the biggest names in every industry, including some of the harshest conditions.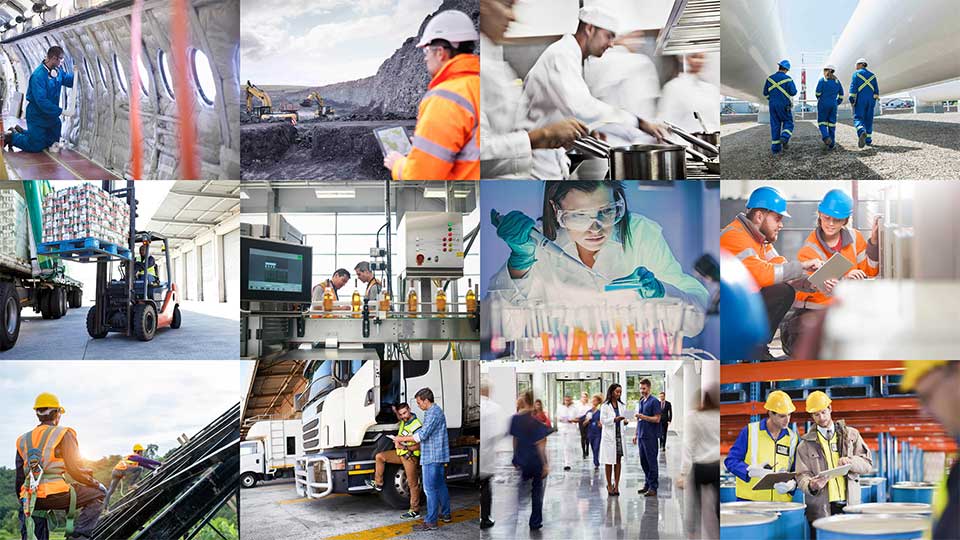 The VelocityEHS Difference
Continuous improvement with ActiveEHS®
The VelocityEHS Accelerate Platform combines industry-leading technology and expertise to drive a cycle of prediction, intervention, and outcomes called ActiveEHS®. Learn how our ActiveEHS methodology gives you a competitive advantage.
Create Awareness
Identifying risks with enough time to intervene is the first advantage of ActiveEHS. AI can spot risk that the human senses cannot.
Prioritize Focus
The second advantage of ActiveEHS® is the ordering of your risks so you that your team can always take the next best action.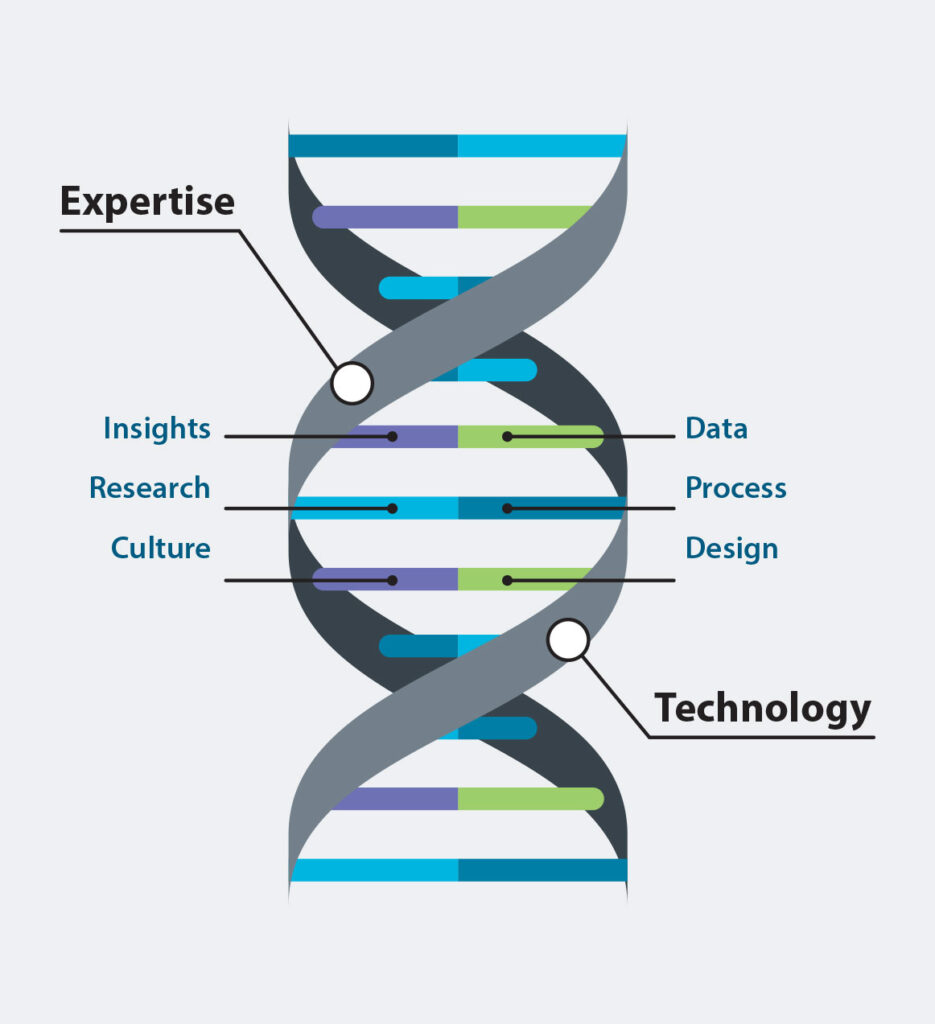 Align Engagement
Bringing together the right stakeholders and resources at exactly the right time is the third advantage of ActiveEHS®.
Accelerate Implementation
The fourth advantage of ActiveEHS® is the generation of solutions and oversight of interventions with global accountability and transparency.
​​Global enterprise leaders trust VelocityEHS to help them deliver exceptional outcomes
Join the largest global software community of EHS & ESG leaders
See how easy your job can be when you're backed by the VelocityEHS Accelerate® Platform and a comprehensive team that is passionate about your success.
+
Countries in 20+ Languages
Learn best practices from industry-leading experts
Check out the latest industry news, our most recent blogs, and helpful training resources that will ensure you stay ahead of the curve.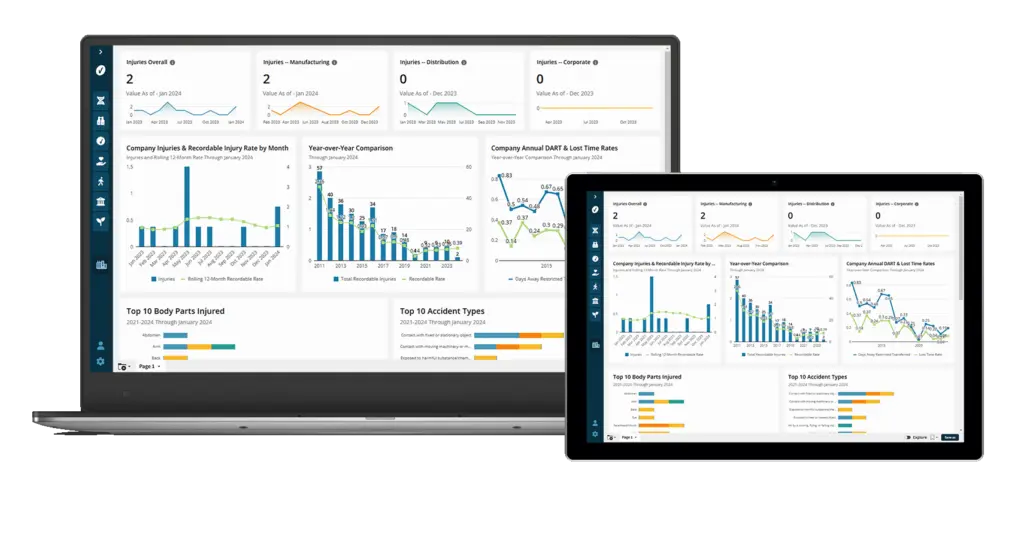 Ready to see VelocityEHS in action?
Request a demo today to see how we help organizations like yours gain control of their EHS & ESG strategy and empower global teams for success.