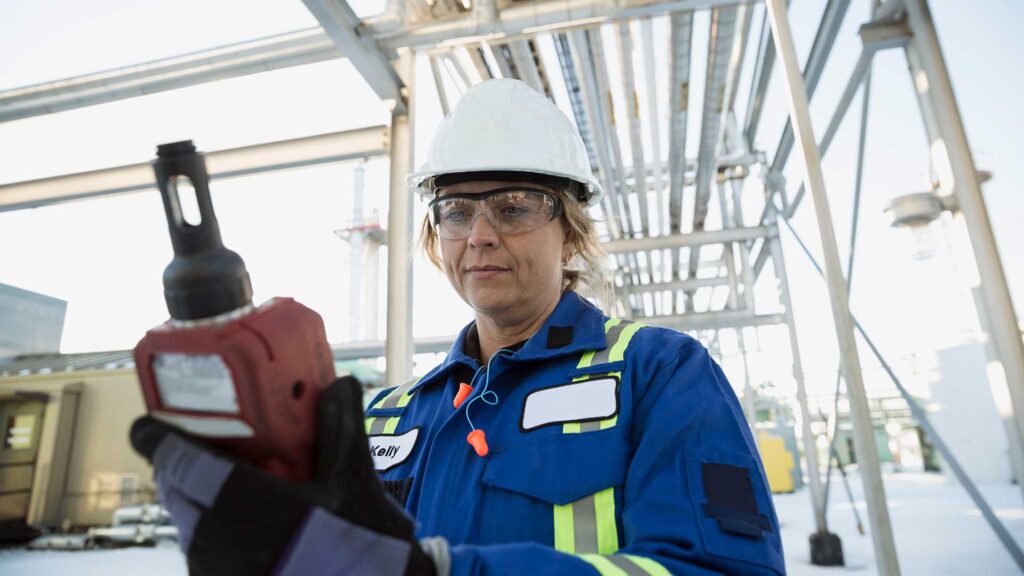 Healthy Bottom Lines Require Healthy Frontlines
The VelocityEHS Health Solution includes award-winning Industrial Hygiene capabilities, built by certified industrial hygienists. That means everyone on your global enterprise team can deliver expert results with the Accelerate Platform.
If you're responsible for the health of your people, especially for world-leading organizations that care, then you know how hard it can be to protect employees from workplace stressors. Under ESG, Industrial Hygiene (IH) is just the beginning of your obligations.
Explore Our Core Health Capabilities
The VelocityEHS Health Solution gives you an easy and intuitive way to implement and manage a best-in-class IH program.
Download Info Sheet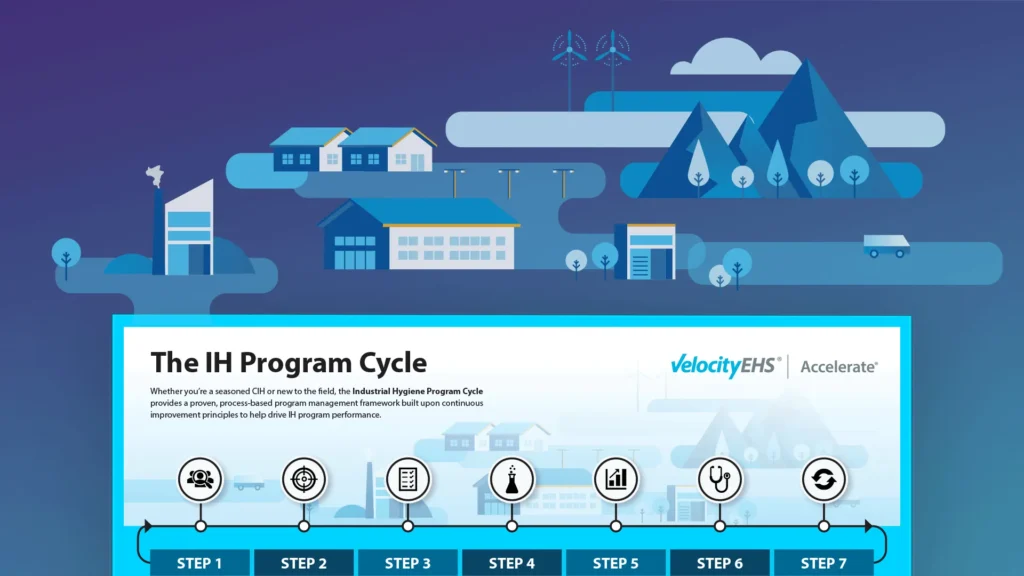 Learn how you can improve your IH program in just 7 Simple Steps
Guide
Download our guide to learn the key strategies for easily and efficiently coordinating and managing all the moving parts of your Industrial Hygiene program.
Benefits of VelocityEHS Health Software
We believe that enterprise organizations deserve better. Better outcomes. Better control. Better experiences with our software solutions.
Simplify Your Systems
Centralize information & activity in a single system
Pre-built templates & auto-populated fields
Access full chemical and OEL database
Consult the list of stressors, laboratory sampling & analytical guides
Improve Sustainability
Auto-assign personnel to Similar Exposure Groups (SEGs)
Manage sampling plans & medical surveillance programs
Track SEGs & flag for qualitative exposure assessments (QEAs)
Launch & deliver large scale online office ergonomics process
Manage Programs in One Place
Grant labs & consultants secure access to upload data directly
Perform in-depth statistical analysis of sample data
Show value of IH to c-suite with real-time reports & risk matrices
Document decisions & take control of chain-of-custody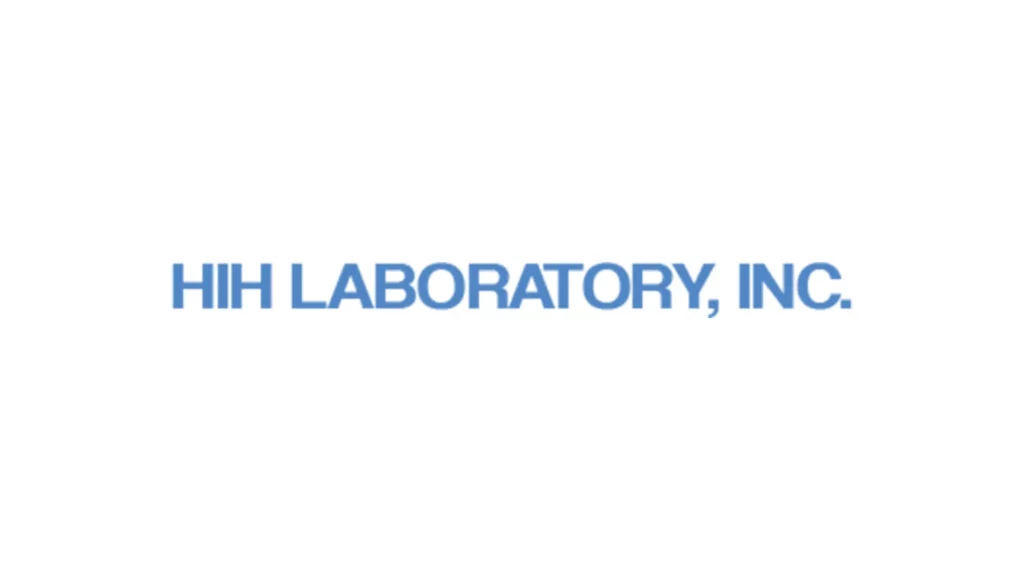 "If you're going to go with IH software, this is the one…It's just perfect, I think."
The Accelerate Platform is
EHS & ESG done right.®
Insightful
Business intelligence & reporting
Helpful
Built-in guides & training
Friendly
3rd party Integration ready
Fast ROI
Accelerated time-to-value
Simple
All actions & tasks in one place
Informative
Auto alerts, emails & texts
Attentive
Committed customer support
Learn from the best
We're invested in your continued education and success. Check out the latest industry news, our most recent blogs, and helpful training resources that will ensure you stay ahead of the curve.
Partner with the most trusted name in the industry
Stress less and achieve more with VelocityEHS at your side. Our products and services are among the most recognized by industry associations and professionals for overall excellence and ease of use.
Schedule a Demo Today
You're not just buying software or services—you're investing in a partnership that empowers your team to proactively solve problems and move boldly into the future.