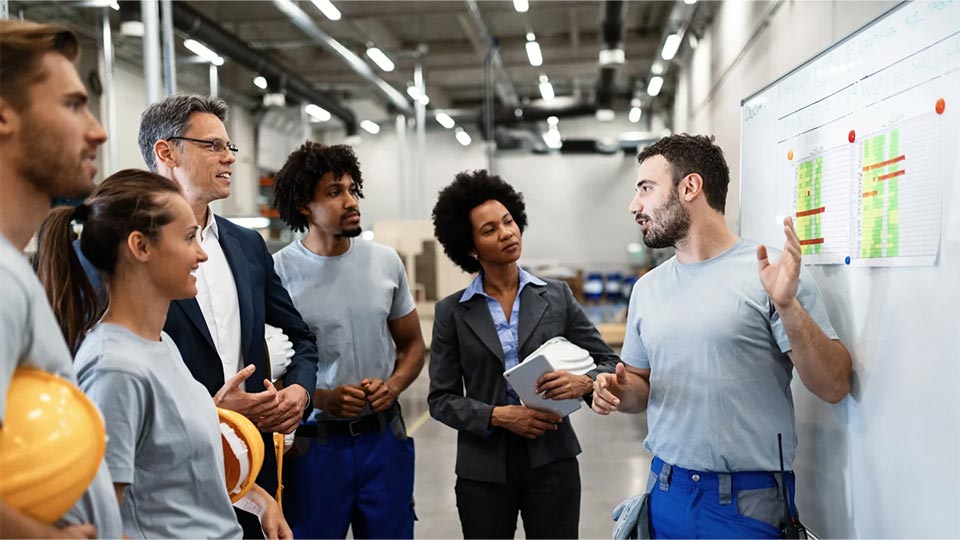 IH Lab Integration
The VelocityEHS Health Solution includes award-winning Industrial Hygiene capabilities, built by certified industrial hygienists.
The Challenge: Analytical Bottlenecks
Industrial hygiene generates a lot of data — data that you ultimately rely on to protect the health of your workers. Unfortunately, there are a number of common bottlenecks that can make managing your IH data a burdensome, time-consuming process and prevent you from gaining the timely, actionable insights you need to effectively control workplace risks.
For example, collecting samples according to your lab's specific sampling methods and parameters typically requires searching through the lab's sampling analysis guide (SAG), finding the chemical or physical stressors you're sampling for, and copying or "mapping" all of the necessary sampling parameters (sample collection duration, collection media, sample volume, flow rate, analytical techniques, etc.) for each of those stressors into your sampling details. If this sounds like a lot of time and effort, you're not wrong.
After the lab has completed the analysis, then there's the task of entering the results into your database. Normally, you'd expect to receive a print-out or report from your lab, then have to manually transcribe the data into your system. This creates unnecessary delays, and the potential for errors and data loss that can leave you with inaccurate or incomplete analytical results. With the health of your workers and your business at stake, that's a risk you can't afford to take.
How Can VelocityEHS Help?
Features
Instantly access and reference lab sample analysis guides (SAGs) for more than 75% of IH analytical services in North America
Receive automatic updates to lab SAGs in real-time — eliminating hours, if not days of research and data mapping required by other IH software systems
Give analytical labs and consultants secure system access to upload results directly to your sample database, reducing your data entry and QC workload
Reduced Sampling & Data Errors
VelocityEHS' Lab Integration features include sampling analysis guide (SAG) integration that allows users to simply select from a continuously-updated catalog of SAGs covering more than 75 percent of IH laboratory services in North America. This makes it easy for users to ensure samples are collected according to their lab's specific sampling methods and protocols for the unique stressors in their workplace. SAGs are automatically updated in real-time as sampling methodologies change, saving users hours, if not days of research and data mapping required by other IH software systems.
Laboratories currently offering SAG integration with VelocityEHS IH capabilities include:
Bureau Veritas
Chubb
HIH Laboratory, Inc.
Indoor Biotechnologies
OSHTECH Incorporated
SafeBridge Consultants, Inc.
SGS Galson
In addition, VelocityEHS' proprietary integration and onboarding process means new labs can be added in real-time, eliminating months or even years-long integration processes required by other IH software providers.
Centralized & Standardized Interface
The VelocityEHS Health Solution also allows users to set-up secure system access and permissions so laboratory staff can log-in and upload analytical results directly to your database through a centralized interface that helps eliminate the effort, delays and potential errors inherent to manual data transmission and entry.
Faster Analysis & Reporting 
By virtually eliminating data transfer errors and delays, VelocityEHS' SAG integration and lab interface combine to provide users with advanced IH management capabilities, quicker turnaround times, and streamlined data entry for faster analysis and reporting.
Explore Our Core Health Capabilities
The VelocityEHS Health Solution gives you an easy and intuitive way to implement and manage a best-in-class IH program.
Download our HIH Laboratory Case Study for a first-hand account of how businesses and laboratories alike can benefit from VelocityEHS IH Lab Integration.