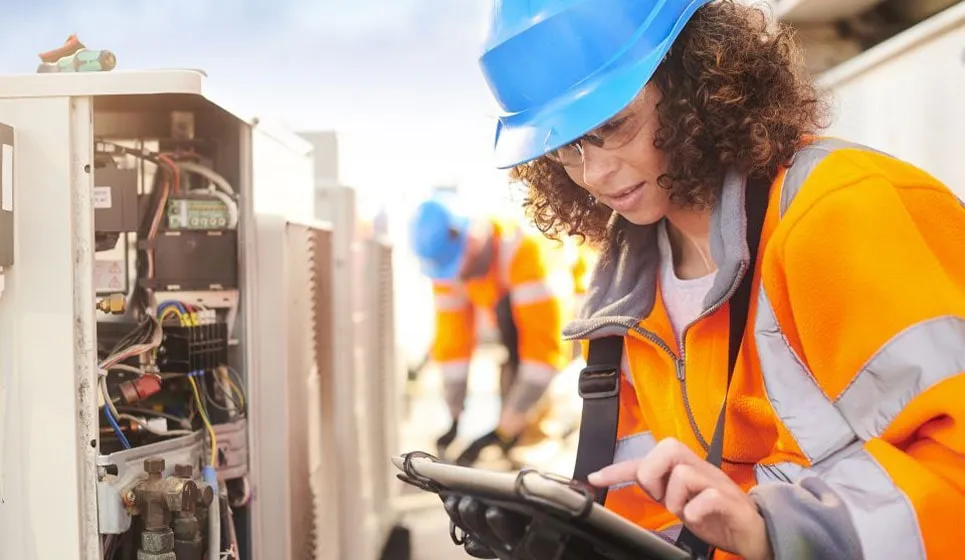 Keep Your Workers Safe, Wherever Their Work Is.
The right ergonomics tools for the job plus the knowledge to quickly evaluate the workplace are critical. Our solutions give you a process that won't fail, no matter where the work is.
Educate & empower employees to make the right decisions. Working in field services can mean a lot of things. But it almost always means that workers have less control to make "the job fit the worker." When your work environment changes often, it becomes harder to assess the risk of musculoskeletal disorder injuries and illnesses.
Benefits of VelocityEHS Industrial Ergonomics on the Accelerate® Platform
Engaging
Access interactive online training anywhere, anytime, in topics ranging from basic awareness to advanced design, empowering your people to take action.
Visible
Easy-to-use, A.I.-driven, sensorless system with scoring and reporting tools for employees and managers. Real-time data highlights progress and trends.
Management-Driven
Prioritize what can easily be improved, what cannot, and what can be retrofitted to reduce MSD risk. Track progress of jobs and ensure follow-through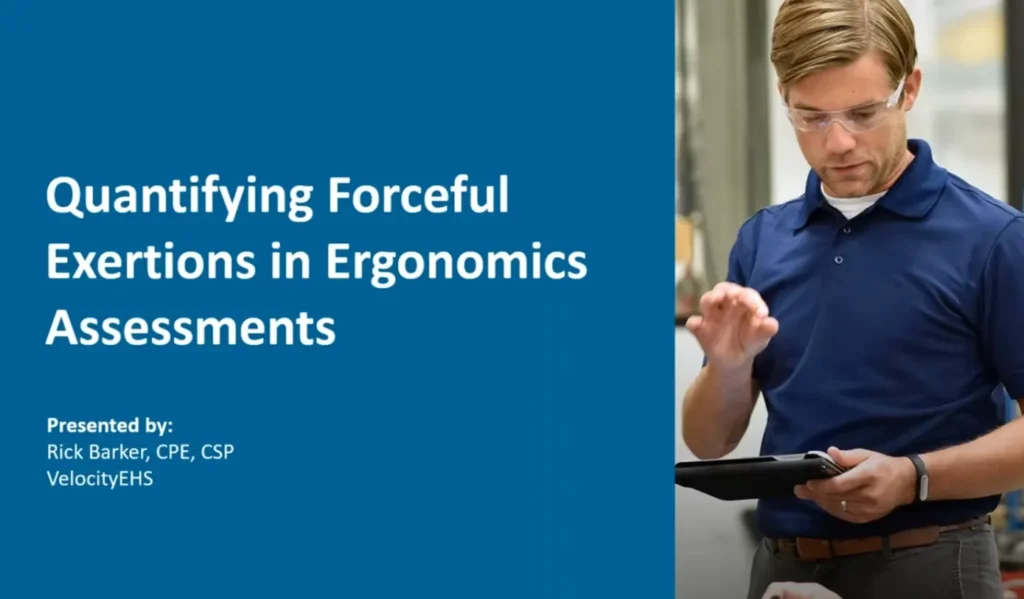 Quantifying Forceful Exertions in Ergonomics Assessments
Video
Force is a primary risk factor for musculoskeletal disorders in the workplace and is a key element of most ergonomics assessments. Unfortunately, it's difficult to collect and measure force data, and therefore assessment scores are often inaccurate and unreliable. To resolve the inconsistencies, it's first important to understand the organization's culture, the ergonomics process maturity, specific task demands, and project goals. This information will help you identify the right methods to use to collect and quantify force.
Access Now
Key Components of Effective Industrial Ergonomics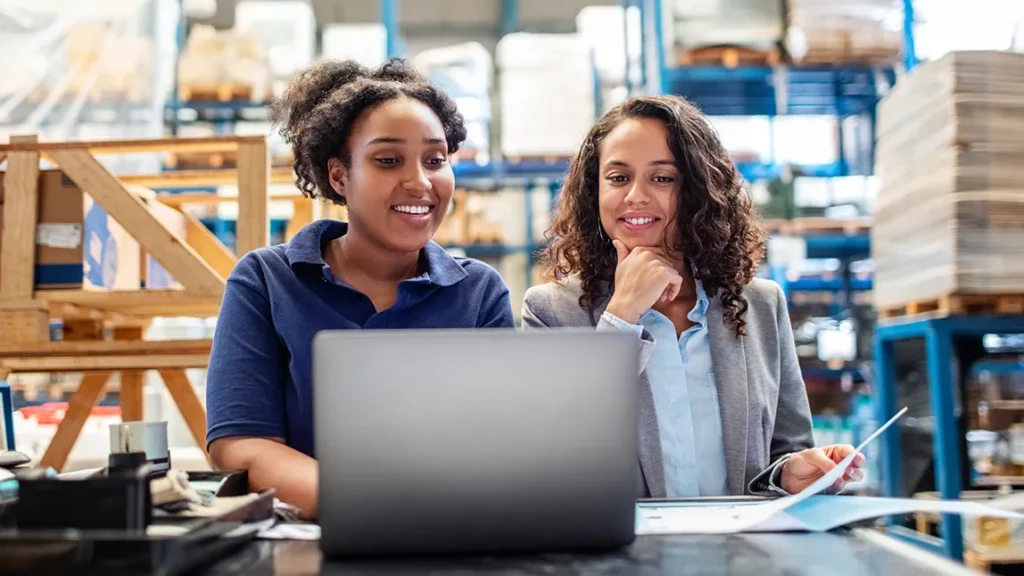 Learn
Build knowledge quickly with interactive online training modules that cover everything from principles of ergonomics to ergonomic design guidelines.
Available in multiple languages
Track team training progress
Ergonomics resources on demand, 24/7
FAQs and Industrial Ergonomics help center
Do
Your teams will use sensorless motion capture technology to assess musculoskeletal disorder risk, then will be guided to effectively improve problem jobs with embedded expertise.
AI-based MSD risk analysis
Expert-guided root cause & controls identification
Online or on-site workshops with certified ergonomists
Empower your entire team in the job improvement process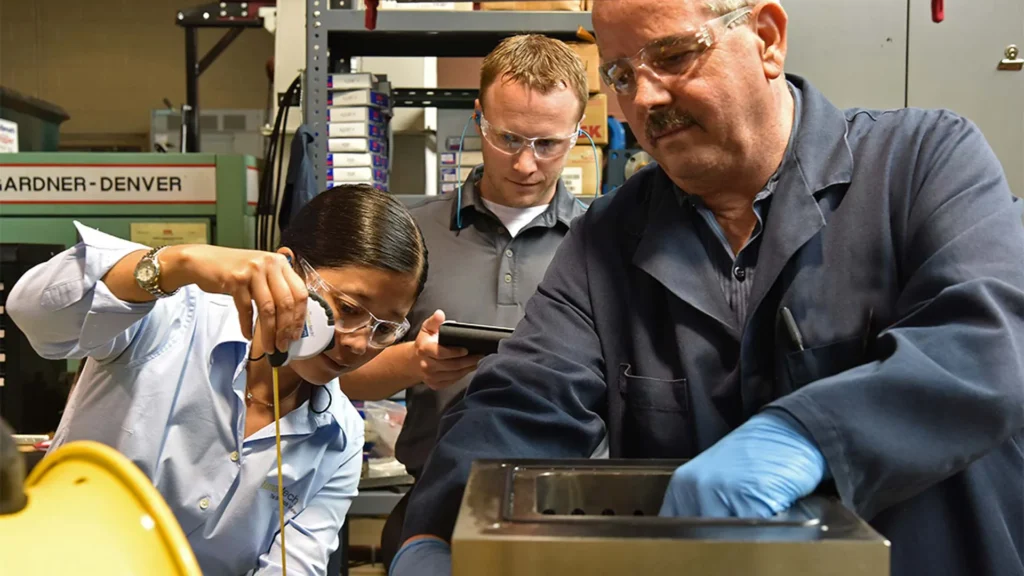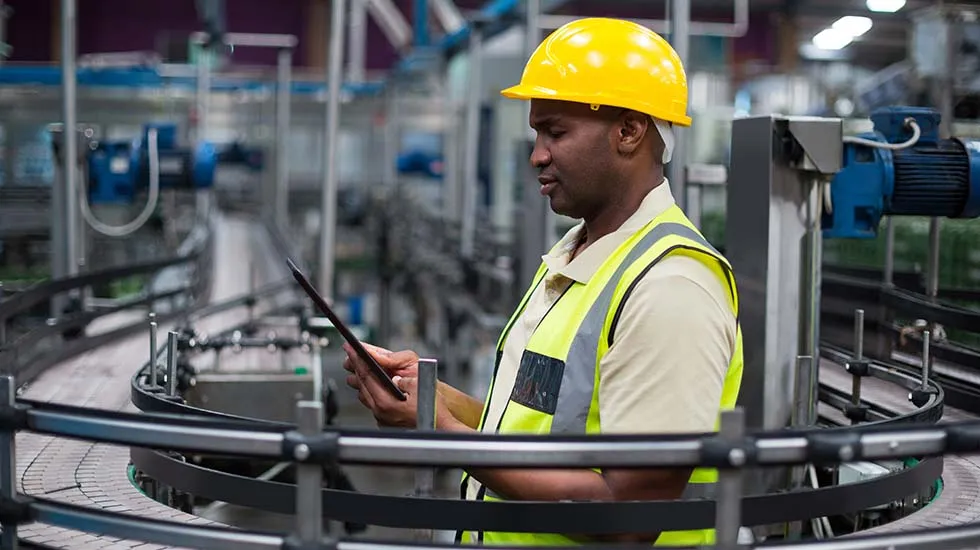 Manage
Ergonomics process owners can easily monitor the activities of their team, track the status of improvement plans, and use dynamic reporting tools with real-time data to communicate program progress.
Risk Reduction Index
Job improvement reports
Training status
ROI estimator for ergonomics job improvements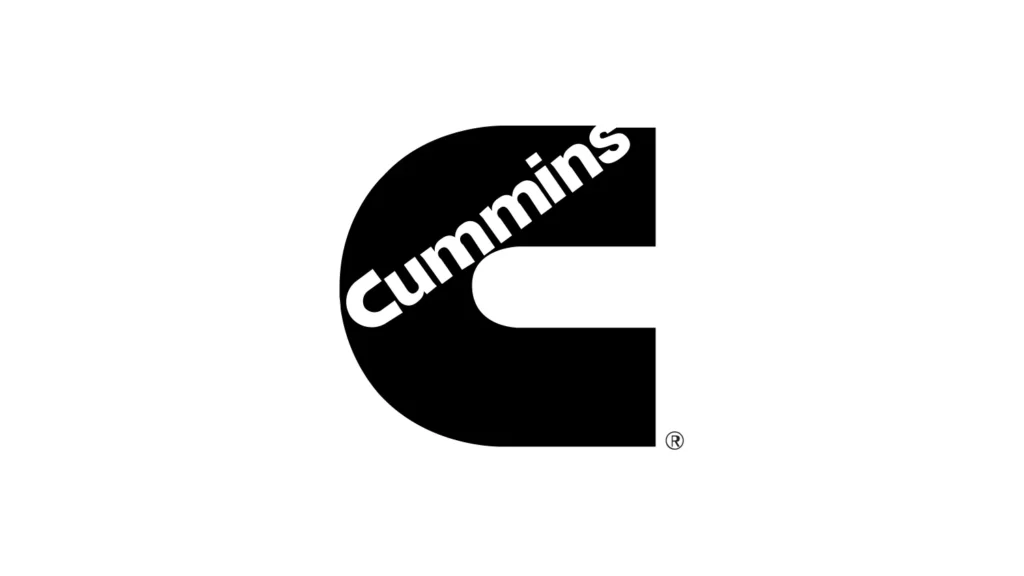 "The data-driven outputs of VelocityEHS Industrial Ergonomics have allowed us to make a strong business case and justify the necessary improvements to management."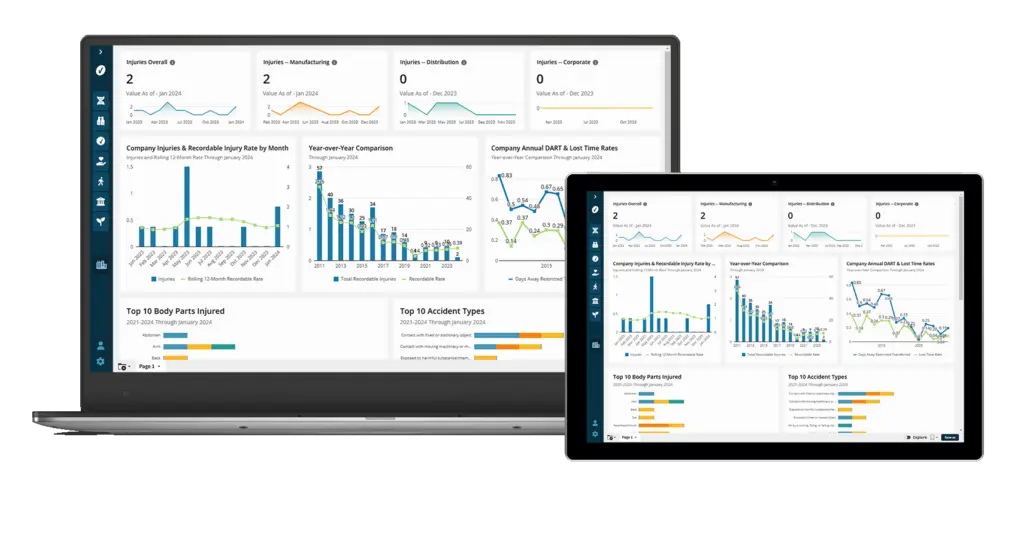 Schedule a Demo Today
You're not just buying software or services—you're investing in a partnership that empowers your team to proactively solve problems and move boldly into the future.