VelocityEHS to Speak on Technology's Role in Strengthening EHS Compliance at NAEM Software Conference
03/06/2017 Posted on March 6, 2017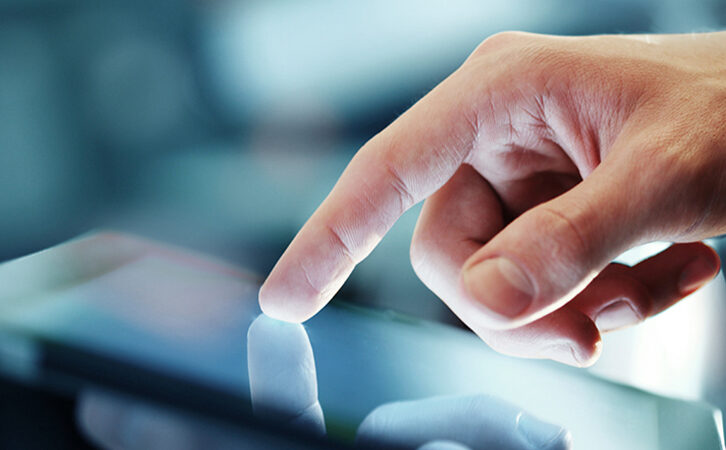 Chicago (March 6, 2016) — VelocityEHS, the leading cloud environment, health, safety (EHS) and sustainability software provider, has been selected to speak about the growing use of technology by companies to manage compliance at the National Association for Environmental Management's (NAEM) 2017 EHS and Sustainability Software and Data Management Conference.
"Managing EHS compliance is a critical and challenging task. The number and variety of responsibilities, coupled with the changing regulatory landscape, makes the job stressful and leaves a lot of room for mistakes," said Julian Moffatt, director of environmental solutions at VelocityEHS. "VelocityEHS helps decrease the risk of non-compliance with software that increases the control and accountability a company has across all operational and corporate levels. It's technology like ours that helps to eliminate the day-to-day burdens associated with regulatory and reporting obligations so you can spend more time focusing on your business goals."
During the VelocityEHS presentation, Using Technology to Bulletproof EHS Compliance Management, on Tuesday, March 7 from 2:15 – 3:15 p.m. CT, Moffatt will discuss the growing role software technology plays in helping companies effectively schedule compliance tasks, track corrective actions and stay ahead of the changing regulations that affect their business, people and environmental impact.
VelocityEHS is the largest and fastest growing EHS software provider in the industry and its award-winning cloud-based EHS Management Software Platform delivers quick to implement and easy-to-use products that enable safety professionals to get a real-time, global view of the operational risks that exist in their workplace and meet complex compliance obligations. The recent addition of Air Emissions, Water Quality and Waste Compliance products to the comprehensive VelocityEHS software suite further simplifies the complicated environmental compliance landscape. By simplifying the collection and analysis of high volumes of environmental monitoring data and streamlining the generation and submission of properly-formatted reports, VelocityEHS now makes it easier and more affordable for companies of all sizes to meet and exceed their reporting requirements with greater speed, efficiency, visibility, and ease.
The annual NAEM software conference brings together corporate leaders and solution providers to discuss the increasingly central role data management plays in today's EHS and sustainability programs. For more information, visit https://ehsmis.naem.org/.
Conference attendees are encouraged to visit Booth #201 or visit www.EHS.com to learn more about how VelocityEHS helps more than 12,500 customers worldwide ensure compliance and reach their EHS goals faster.
About VelocityEHS
VelocityEHS is a leading provider of cloud-based environment, health and safety (EHS) software. Its comprehensive software platform and innovative mobile solutions aim to make enterprise-level EHS functionality accessible and affordable to businesses of all sizes, helping them solve complex compliance and regulatory challenges in simple ways. Today, more than 12,500 customers worldwide, from virtually every industry, trust VelocityEHS and its solutions to improve EHS performance. The company's quick implementations, affordable solutions and unparalleled customer support, make it possible for customers to reach their EHS goals faster. VelocityEHS is headquartered in Chicago, Illinois with locations in Canada, the UK and Australia. For more information, visit www.EHS.com. VelocityEHS is an Actua (Nasdaq: ACTA) company.
###
Media Contacts
VelocityEHS
Betsy Utley-Marin
312.881.2307
[email protected]
Actua Corporation
Karen Greene
610.727.6900
[email protected]