Executive Orders Announce Changes to COVID-19 Safety Priorities in US Workplaces
02/03/2021 Posted on February 3, 2021 | in Operational Risk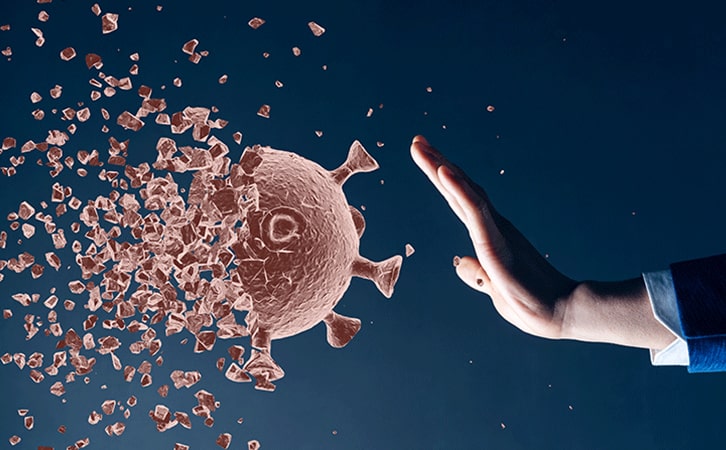 President Biden recently issued executive orders (EOs) directed at public and workplace safety, including a mandate for OSHA to assess the need for an emergency COVID-19 standard and potentially fast-track development of the standard in the coming weeks and months.
Let's take a closer look at the background of the new EOs, the changes we can reasonably expect them to bring, and the potential take-aways for your business.
The Background
To date, several states with state OSHA plans including Michigan, Oregon and California, had issued temporary standards to protect the workforce from exposure to the SARS CoV-2 virus that causes COVID-19. Most recently, Virginia has taken the next step by implementing a permanent standard that includes requirements for appropriate personal protective equipment (PPE), sanitation, social distancing, infectious disease preparedness and response plans, record keeping, training and hazard communication in workplaces.
OSHA's principal deputy assistant secretary under the Trump administration, Loren Sweatt, testified to Congress in 2020 that OSHA did not believe such new standards were necessary because "OSHA has standards in place to protect employees and employers who fail to take appropriate steps to protect their employees may be violating them. Such standards include conducting hazard assessments, ensuring sanitation and cleanliness, providing PPE, and requiring training and education, as well as the general duty clause itself."
Nonetheless, many stakeholders continued to push for OSHA to take additional actions to protect workers from COVID-19, and as a presidential candidate, Biden had promised to prompt OSHA to assess the need for new COVID-19 safety measures. When the new administration entered office on January 20, 2021, anticipation increased that early executive orders would direct OSHA to reconsider the issue.
What Does the New Executive Order Do?
Those expectations proved to be true, as President Biden issued An Excecutive Order on Protecting Worker Health and Safety on January 21, one day after his inauguration.
The President's new EO charts a new and more active course by tasking the Department of Labor with the following actions:
Issue "revised guidance to employers on workplace safety during the COVID-19 pandemic" by February 4, 2021
Consider whether emergency temporary workplace standards are necessary, including wearing masks in the workplace – and, if deemed necessary – to issue the new standard by March 15
Review OSHA's present enforcement efforts, and determine whether immediate or long-term changes are necessary to "better protect workers and to ensure equity in enforcement"
Launch a national enforcement effort focused on COVID-19-related violations that put the largest number of workers at serious risk or are contrary to anti-retaliation principles
Coordinate a multidepartmental, multilingual outreach campaign to educate workers on their rights under the safety and health laws, including through engagement with labor unions, community organizations and industries – with a special emphasis on communities that have been the hardest hit by the pandemic.
Many, including former OSHA Director David Michaels, have stated the belief that with its new leadership, OSHA is now likely to affirm the need for a COVID standard, and may already be at work on it. Given that several state-OSHA plan states have already issued standards, there are already information sources and expert opinions on best practices that OSHA could draw upon in creation of a federal standard.
Separate EO on Prevention Requirements for Domestic and Foreign Travel
In a separate EO, Executive Order on Promoting COVID-19 Safety in Domestic and International Travel, President Biden established new requirements to prevent the spread of COVID-19 by implementing science-based public health measures on public modes of transportation and at ports of entry into the United States.
Specifically, the EO tasks a number of federal agencies, including the Federal Aviation Administration (FAA), the Secretary of Homeland Security, the Transportation Security Administration (TSA), the Commandant of the United States Coast Guard, and others to require passengers to wear masks in alignment with CDC guidelines while traveling in or on:
airports;
commercial aircraft;
trains;
public maritime vessels, including ferries;
intercity bus services; and
all forms of public transportation as defined in section 5302 of title 49, United States Code
The EO also requires travelers seeking to enter the United States from a foreign country to produce proof of a recent negative COVID-19 test prior to entry, and comply with other applicable CDC guidelines concerning international travel including recommended periods of self-quarantine or self-isolation after entry into the United States. Additionally, the EO requires HHS and the Secretary of Homeland Security) to assess, within 14 days of the date of the EO, the CDC order of January 12, 2021 requiring a negative COVID-19 test result for airline passengers traveling into the United States, and determine if additional regulatory actions are needed.
What Does This Mean for Me?
Workplaces have been dealing with new challenges ever since the global pandemic began last year — with employers finding themselves needing to shift schedules, track employee symptoms, implement disinfecting schedules, and rearrange the work environment to accommodate physical distancing measures. Many states have implemented guidelines (and in some cases mandatory requirements) for temperature and health screenings, and some states have issued specific COVID-19 standards mandating that employers implement measures to protect their workers from exposure to the coronavirus. However, the absence of a federal OSHA standard has created potential confusion for employers who operate in different states, and variability in the requirements they must meet.
It seems likely at this moment that OSHA will issue a COVID-19 standard that will incorporate many of the safety protocols found in existing state standards, such as requirements for employers to maintain infectious disease preparedness and response plans, provide proper PPE and associated training, and use physical distancing measures. The EO addressing travel also means that employees who will be traveling for work will also need to be prepared to comply with mask-wearing requirements.
As with any new employer requirements, these EOs are potentially good news or bad news, depending on your perspective. For some employers, a potential OSHA COVID-19 standard would certainly create new "to dos" during an already uncertain and stressful time. But on balance, the standard will actually help to reduce some of that uncertainty by giving employers who are responsible for multiple establishments a consistent framework for managing COVID-19 exposure risks. Widespread implementation of the measures in these EOs, including the EO establishing mask-wearing requirements during travel, may also help reduce the incidence of new COVID-19 cases, which will ultimately reduce potential future disruptions to business from spikes in case numbers.
Lastly, all of this demonstrates the importance of an active approach to EHS management. Which employers will be best situated to comply with an OSHA COVID-19 standard? I'd bet on the employers who've already been proactive about developing company-wide safety protocols based on recognized guidelines and emerging state COVID-19 standards. An active stance toward EHS management breaks the cycle of chasing regulatory compliance and allows employers to finally take a broader approach based on recognition and control of risks. If we have that kind of approach, we likely already have the agility we need to adapt our management system as new challenges and new regulatory requirements develop.
It can be challenging to get to a point of active EHS management, especially with all of our everyday management tasks and all of the additional obligations brought by the COVID-19 pandemic. Luckily, help is available. Modern cloud-based EHS software can simplify your most important responsibilities, help you keep all of the right people looped in, and give you the data visibility to drive better decision making.
Let VelocityEHS Help!
Looking for an easier, faster way to stay on top of your COVID-19 and general workplace safety requirements? VelocityEHS offers a full suite of EHS management software solutions that can help you track, implement and document the COVID-19 protections and requirements contained in current state COVID-19 standards, and any federal OSHA standard that may be on the horizon.
Whether it's our Incident Management solution that can help you more easily record and document work-related COVID-19 cases, our SDS/Chemical Management solution that simplifies the management of safety data sheets associated with cleaning and disinfecting products, or our Audit & Inspection solution and VelocityEHS Mobile App that make it quick and easy to assess your regulatory requirements and verify compliance wherever you operate, we give you a comprehensive set of tools to help better protect your workers during this uncertain and difficult time.
For more information, please feel free to contact us or give us a call at 1.866.919.7922.