21st Century Safety Training Challenges & Solutions
01/09/2018 Posted on January 9, 2018 | in EHS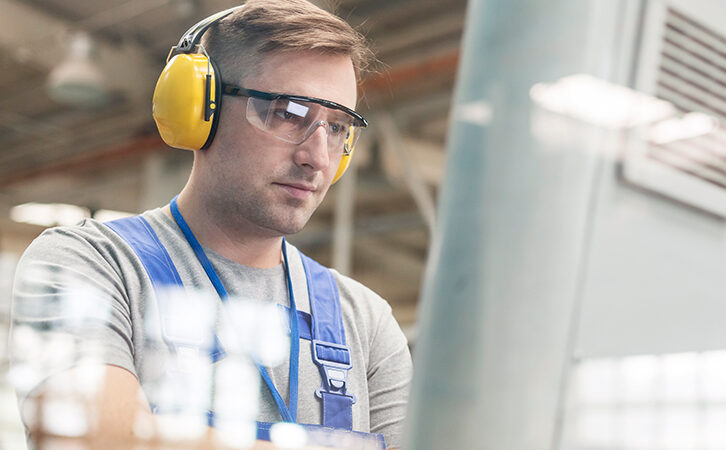 When workers aren't properly trained on workplace hazards and appropriate safety protocols, your business is at risk. Yet, deploying, tracking and managing workplace training is an uphill battle.
Our article in the January issue of ISHN discusses common workplace training challenges and ways in which technology is helping to ease these burdens. Below, we review how today's online training tools help ensure your people have the information they need to perform their jobs safely.
Supporting Workplace Diversity
Many employers are being forced to evolve their training methods to meet a more diverse workforce and a wider variety of employee needs. A good on-demand training solution offers an extensive library of flexible online courses, on a variety of EHS topics, with content that is interactive and engaging. Freed from a centralized classroom environment, workers are able to access courses from remote locations, learn at their own pace, and engage in a "bite-sized" learning approach that is particularly appealing to millennial workers. These shorter, more digestible training courses help keep employees interested in the information being conveyed, and EHS industry experts expect to see this bite-sized approach to grow in popularity.
Overcoming Regulatory Challenges
Training Management software is an effective means for ensuring training keeps pace with the evolving web of regulatory requirements by providing in real-time access to which employees are due for training, are training, or have completed training. The best systems – like the VelocityEHS Training Management solution – generate automatic and escalating email notifications that are sent to workers and managers when sessions are coming up, past due or completed. This type of oversight not only benefits organizations with tens of thousands of employees spread out over multiples plants, facilities or jurisdictions, but also those employers with workers at a single location where keeping track of training is legal obligation.
Filling Training Gaps with Safety Meetings
Regular and frequent safety meetings, also known as "tool box talks" or "tailgate talks," between management and employees are a great way to ensure best practices are being followed and kept top of mind in-between training sessions. However, coordinating and managing these meetings presents its own set of challenges, and are often avoided with their efficacy questioned despite the fact that they've been shown to directly reduce the number of severe workplace incidents and injuries in the workplace.
This is another area where technology has simplified the process. Tools like the VelocityEHS Safety Meetings make it easier to record, track, distribute and report important safety meeting information across the entire organization, as well as archive the information for compliance purposes. Meeting schedules, agendas, notes, roles and responsibilities, action item status, and all other meeting documentation can be recorded and housed in one centralized system, and routed to attendees and other stakeholders via email. Even better, leaders can quickly schedule recurring meetings and 'carry-over' unresolved topics, agendas, and action items to the next talk or places where additional safety training may be necessary.
Let VelocityEHS Help!
As workplace safety challenges increase in complexity, training programs must also evolve. Technology continues to provide faster, better and easier ways to manage workplace hazards, leaving it up to employers to adopt online programs that ensure worker safety remains paramount not just in 2018, but for years to come. If you haven't already, make sure to check out the variety of online training support options offered by VelocityEHS to help overcome even your toughest training challenges today.