VelocityEHS Virtual Course on Bowtie Analysis Helps Attendees Manage Operational Risks
02/16/2023 Posted on February 16, 2023 | in Operational Risk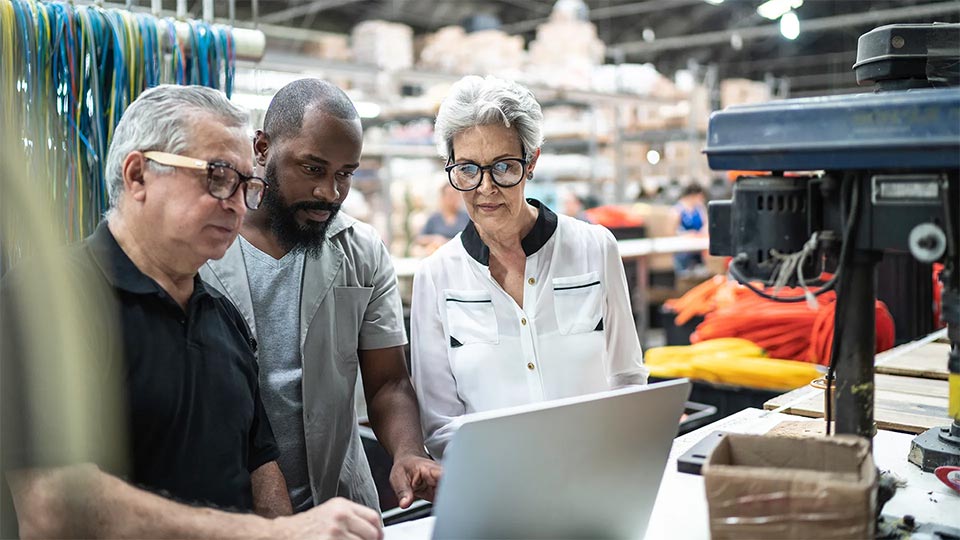 Chicago (January 16, 2023) VelocityEHS, the global leader in enterprise EHS & ESG software solutions, today announced the 2023 schedule for its operational risk management training course, Introduction to Bowtie Analysis. Hosted with its training partner Safety Solutions, this 8-hour virtual training program, conducted over two afternoon sessions, offers attendees hands-on experience creating and using risk bowties to better understand how to assess, visualize, communicate, and manage operational risks. Led by certified experts in process safety, this course is ideal for operations, maintenance, engineering, EHS/ESG leadership and management personnel.
Registration is now open for the first course of the year, scheduled on Wednesday and Thursday, April 12-13, 2023, from 1:00 to 5:00 PM Eastern. Space is limited for this highly sought-after course, so sign up while seats are still available. Additional courses will be held on August 23-24, 2023, and on October 25-26, 2023.
Day one of the virtual workshop begins with an introduction to risk, including topics on risk perception, consequences, and the likelihood of events; bowtie types and techniques; and bowtie development in software. On day two, attendees take a detailed look into threats and controls, including what constitutes weak or strong controls and how the effectiveness of that control impacts the assessed risk. Day two finishes with a facilitated workshop where attendees will get hands-on experience building a bowtie.
A video outlining the full course agenda is available on the course Registration Page.
One of the primary benefits of risk bowties is its ability to synthesize risk assessment data from multiple methods and sources into a single, consolidated visual map of risk. Bowties overcome the limitations of simple spreadsheets or tabular risk registers to provide a flexible, interactive map of risks throughout an organization.
"Risks come at us from all directions, and if you're not effectively managing risk with advanced solutions, it can be a real challenge to understand how those risks interact with one another and impact your business," said Matt Airhart, President of VelocityEHS. "Part of what makes this workshop so effective is the opportunity attendees have to test drive the newly enhanced VelocityEHS Operational Risk Management software solution during the hands-on component of the training."
The easy-to-use solution helps small to global enterprise-sized organizations achieve efficient, consistent, and transparent risk and control management across their operations.
Read how Dyno Nobel, an explosive manufacturing enterprise, standardized risk management processes and improved visibility, efficiency, safety, and employee engagement using VelocityEHS Operational Risk Management.
For a complete course agenda and to register, visit the VelocityEHS website.
About VelocityEHS
Relied on by more than 10 million users worldwide to drive operational excellence and achieve outstanding outcomes, VelocityEHS is the global leader in true SaaS enterprise EHS & ESG technology. The VelocityEHS Accelerate® Platform is the definitive gold-standard, delivering best-in-class solutions for managing:  
ESG 
Safety 
Industrial Ergonomics 
Control Of Work 
Health 
Operational Risk
Environmental Compliance 
The VelocityEHS team includes unparalleled industry expertise, with more certified experts in health, safety, industrial hygiene, ergonomics, sustainability, the environment, AI, and machine learning than any EHS software provider. Recognized by the EHS industry's top independent analysts as a Leader in the Verdantix 2023 Green Quadrant Analysis—VelocityEHS is committed to industry thought leadership and to accelerating the pace of innovation through its software solutions and vision. Its privacy and security protocols, which include SOC2 Type II attestation, are among the most stringent in the industry. 
VelocityEHS is headquartered in Chicago, Illinois, with locations in Ann Arbor, Michigan; Tampa, Florida; Oakville, Ontario; London, England; Perth, Western Australia; and Cork, Ireland. For more information, visit www.EHS.com.  
### Media Contact
Jennifer Sinkwitts 
734.277.9366
[email protected]