VelocityEHS to Showcase its Industry-Leading Technologies at Chicagoland Safety Conference
09/11/2018 Posted on September 11, 2018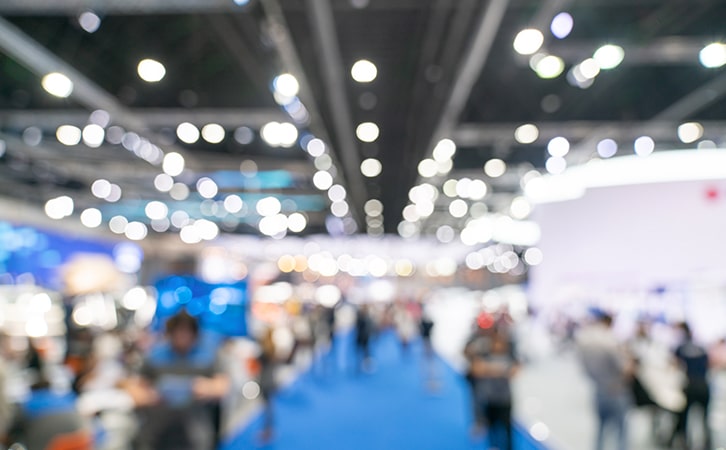 Chicago (September 11, 2018) — VelocityEHS, the global leader in cloud-based environment, health, safety (EHS) and sustainability solutions, will host a series of workshops to share the company's wide range of EHS expertise with attendees at the Chicagoland Safety, Health & Environmental Conference. The company will also demonstrate—through its recently acquired Humantech brand ergonomics software solutions—a faster, easier, and more accurate way to complete a musculoskeletal disorder (MSD) risk assessment using its new, sensorless, motion-capture technology. Demonstrations of this new technology will take place at the Humantech booth during exposition hours.
The Chicagoland conference brings together EHS professionals to provide training on improving worker safety and ensuring regulatory compliance. The VelocityEHS sessions focus on two key areas of concern for today's EHS professionals: GHS compliance and industrial ergonomics, led by VelocityEHS experts from its MSDSonline chemical management and Humantech ergonomics solutions.
VelocityEHS' conference workshops include:
Fad vs Fact What Ergonomics Solutions Do You Really Need
Presented by Jeff Sanford, M.H.K., CPE, director of consulting at VelocityEHS | Humantech
Tuesday, September 18th, 2018 from 3 – 4:30 p.m.
GHS/HazCom: The Game. Can you Pass the Compliance Test?
Presented by Greg Duncan, EHS expert at VelocityEHS
Wednesday, September 19th, 2018 from 1:15 – 2:45 p.m.
Industrial Ergonomics – Drive the Job Improvement Process
Presented by Jeff Sanford, M.H.K., CPE, director of consulting at VelocityEHS | Humantech
Thursday, September 20th, 2018 from 1:15 – 4:30 p.m.
"Sharing best practices with EHS professionals is an important mission for VelocityEHS and drives our participation at industry events like Chicagoland Safety," said Glenn Trout, president and CEO of VelocityEHS. "We appreciate the pressures EHS professionals face and have made it our goal to help them become more effective leaders by providing them with the resources and insight they need to manage risk and lead sustainable business processes. That's why we're so excited to share our new motion capture technology at this year's conference."
Conference attendees are encouraged to visit VelocityEHS' Humantech booth to learn more about its new, sensorless motion-capture technology. Through a partnership with Kinetica Labs, the video-based motion-capture technology will soon be available in The Humantech System®, an all-in-one solution for managing workplace ergonomics.
To demo the company's award-winning MSDSonline chemical management solutions, conference attendees should stop by the VelocityEHS' MSDSonline booth. The MSDSonline chemical management software provides 24/7 access to the industry's largest database of SDSs, employee Right-to-Know compliance via a multi-language, site-specific search interface, and feature built-in GHS workplace labeling capabilities including workplace integrations with Brady, Avery, and DuraLabel from Graphic Products. Other GHS/HazCom solutions include the SDS/Chemical Management Mobile App, on-demand training courses, SDS Authoring, Regulatory Consulting Services, and on-demand compliance education via VelocityEHS' Enviro and Safety Tool Kits.
For more information about VelocityEHS' MSDSonline Chemical Management and Humantech Ergonomic software, visit www.MSDSonline.com and www.Humantech.com respectively. To learn more about VelocityEHS' full suite of EHS management software products, visit www.EHS.com.
The Chicagoland Safety Health and Environmental Conference will be held September 17-20, 2018 at the Naperville campus of NIU. For more information, visit www.CSHC.us.
About VelocityEHS
Trusted by more than 13,000 customers worldwide, from virtually every industry, VelocityEHS is the leading global provider of cloud-based environment, health and safety (EHS) software. Its comprehensive software platform and innovative mobile applications, including its award-winning MSDSonline chemical inventory management solutions and The Humantech System® ergonomics software, aim to make enterprise-level EHS functionality accessible and affordable to businesses of all sizes, helping them solve complex compliance and regulatory challenges in simple ways. Recognized by the industry's top independent analysts, including leading scores in the Verdantix 2017 Green Quadrant Analysis and 2017 NAEM EHS & Sustainability Software Ratings Report, VelocityEHS helps customers reach their EHS goals faster with quick implementations, affordable solutions and unparalleled customer support. VelocityEHS is headquartered in Chicago, Illinois with locations in Canada, the UK and Australia. For more information, visit www.EHS.com.
About VelocityEHS | Humantech
For nearly 40 years, global companies have relied on the Humantech brand ergonomics software and services for workplace improvements. By combining experienced, board-certified ergonomists with our proprietary assessment tools and comprehensive software, we deliver integrated solutions that impact safety, quality, and productivity. At VelocityEHS | Humantech, we're helping companies do ergonomics right.