VelocityEHS to Share its EHS and Regulatory Expertise at AIHce Conference
06/01/2017 Posted on June 1, 2017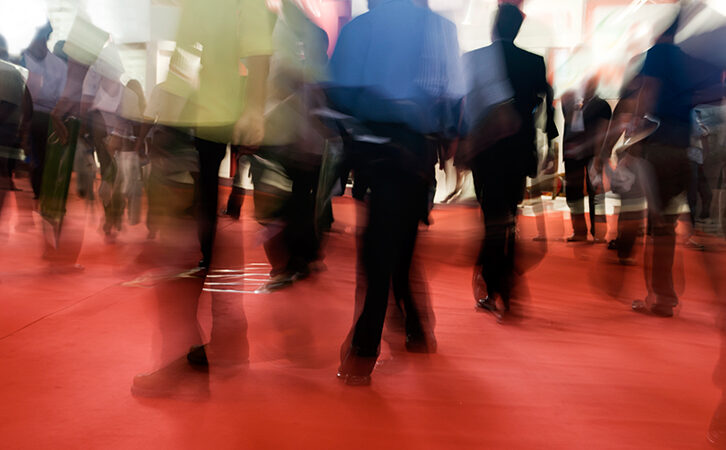 Chicago (June 1, 2017) — VelocityEHS, the leading cloud environment, health, safety (EHS) and sustainability software provider, will host two educational sessions at the 2017 American Industrial Hygiene Conference & Exposition (AIHce) June 4-7, 2017 at the Washington State Convention Center in Seattle, Washington. Both presentations, delivered by Chuck Haling, vice president of VelocityEHS, will provide concrete steps companies can take to ensure compliance with updates to OSHA's Hazard Communication (HazCom) and Recordkeeping standards respectively.
"Recent regulatory changes by OSHA have added confusion to an already complicated compliance landscape," said Haling. "VelocityEHS is uniquely qualified to help companies navigate the changes, because our specialty is building software that simplifies EHS challenges. We continue that theme in our sessions. People attending one of our presentations can expect us to break the OSHA Standards down into easily digestible parts and to outline the practical steps they can take to stay compliant and make their workplaces safer."
Dates and times for Haling's sessions at AIHce 2017 are as follows:
GHS/HazCom: Where Employers Are Out of Compliance Monday, June 5 from 11:15 a.m. – 12:15 p.m. PT
OSHA's New Recordkeeping Law
Tuesday, June 6 from 3:15 – 4:15 p.m. PT
EHS professionals unable to attend AIHce can visit www.EHS.com/webinars-and-recordings to access live and recorded webinars on OSHA's HazCom and Recordkeeping standards – as well as a wide variety of other informational topics – provided at no charge by VelocityEHS.
More than 13,000 customers rely on the company's award-winning, cloud-based software platform and innovative mobile solutions to meet their most complex compliance and regulatory challenges with greater speed, efficiency, visibility, and ease. The company's EHS management platform allows users to centralize information – like incidents, hazardous chemical inventory information and regulatory compliance tasks – in a single location to enable a real-time, global view of all their operational risks. Using the VelocityEHS software enables easier, faster access to the insights needed to improve workplace safety and more cost-effectively meet regulatory requirements. AIHce 2017 attendees can visit booth # 2318 for a first-hand look at how VelocityEHS can improve their EHS performance.
For more information about AIHce and its 2017 Conference and Exposition, visit www.aihce2017.org.
Visit www.EHS.com for more information about VelocityEHS and its full suite of award-winning EHS products and services.
About VelocityEHS
VelocityEHS is a leading provider of cloud-based environment, health and safety (EHS) software. Its comprehensive software platform and innovative mobile solutions aim to make enterprise-level EHS functionality accessible and affordable to businesses of all sizes, helping them solve complex compliance and regulatory challenges in simple ways. Today, more than 13,000 customers worldwide, from virtually every industry, trust VelocityEHS and its solutions to improve EHS performance. The company's quick implementations, affordable solutions and unparalleled customer support make it possible for customers to reach their EHS goals faster. VelocityEHS is headquartered in Chicago, Illinois with locations in Canada, the UK and Australia. For more information, visit www.EHS.com. VelocityEHS is an Actua (Nasdaq: ACTA) company.
###
Media Contacts
VelocityEHS
Betsy Utley-Marin
312.881.2307
[email protected]
Actua Corporation
Karen Greene
610.727.6900
[email protected]