VelocityEHS to Educate EHS Professionals on Post-GHS Deadline Hazard Communication Compliance at VPPPA National Conference
08/23/2017 Posted on August 23, 2017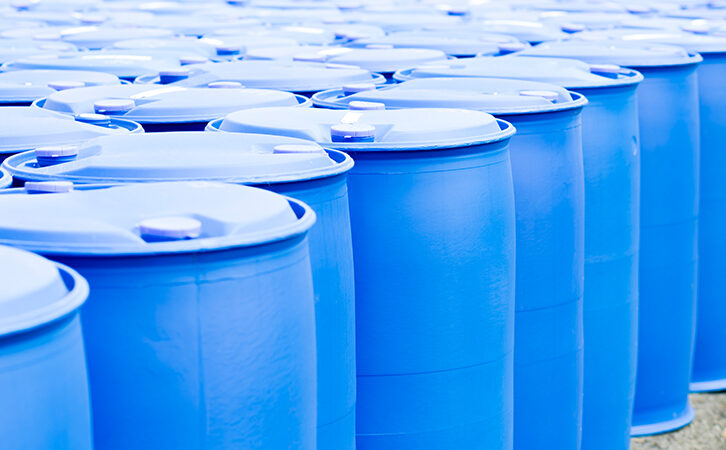 Chicago (August 23, 2017) — VelocityEHS, the global leader in cloud environment, health, safety (EHS) and sustainability software, will host a presentation focused on staying compliant with OSHA's Hazard Communication Standard (HazCom) at the 33rd Annual National VPPPA Safety & Health Conference. Two of the industry's top HazCom/GHS experts, Glenn Trout, president and CEO of VelocityEHS and Chuck Haling, vice president of sales at VelocityEHS, will provide insight on two areas of HazCom compliance where employers continue to be plagued with questions and uncertainties following GHS adoption – safety data sheets (SDSs) and labels.
Despite a four-year transition period, confusion around GHS remains rampant, making HazCom the second most frequently cited OSHA standard. During the session, "The New Face of HazCom – SDS & Label Compliance in the Post-GHS Deadline Era," Trout and Haling will engage attendees on some of the most challenging issues tied to SDS management and label compliance now that GHS is in full effect, while providing best practices for overcoming those challenges.
"GHS adoption further propelled an already frequently cited standard to the forefront of OSHA inspectors' minds, putting employers still struggling to transition their workplaces — whether due to chemical supplier delays or internal budget and resource constraints — at an increased risk for citations, fines and worker injuries," said Trout. "We recognize that many employers are actually making a concerted effort to try to comply, and we feel compelled to provide them with ongoing education that helps steer their efforts in the right direction. By breaking down OSHA's expectations for compliance with two of the most vexing areas of HazCom – labels and SDSs – we hope to give employers the information they need to combat GHS-alignment challenges head-on."
VelocityEHS, through its MSDSonline chemical management solutions, streamlines the enterprise-wide management of chemical inventories and makes it faster and easier to communicate the hazards associated with those chemicals to employees. The award-winning HQ and HQ RegXR Accounts feature built-in GHS workplace labeling capabilities, including label integration with Brady, Avery and Graphic Products DuraLabel printers. The SDS/Chemical Management Mobile App simplifies complex chemical inventory management tasks and provides on- and off-line access to SDSs to ensure employee right-to-know access is being met. A sampling of other GHS/HazCom solutions includes on-demand training courses, SDS Authoring, and Regulatory Consulting Services.
"Our deep understanding of challenges related to hazardous chemical management has driven us to create solutions that give customers the control they need to stay compliant with global regulatory requirements, so they can spend more time focusing on their other business objectives," said Haling.
Show attendees can visit the VelocityEHS booth (#738) for a live demonstration of the MSDSonline chemical management product and mobile app. The 33rd Annual National VPPPA Safety & Health Conference takes place August 29 through September 1, 2017 at the Ernest N. Morial Convention Center in New Orleans, Louisiana. For more information, visit www.vpppa.org/national-symposium.
To learn more about VelocityEHS and its MSDSonline products and services, visit www.EHS.com and www.MSDSonline.com respectively.
About VelocityEHS
VelocityEHS is the leading global provider of cloud-based environment, health and safety (EHS) software. Its comprehensive software platform and innovative mobile solutions aim to make enterprise-level EHS functionality accessible and affordable to businesses of all sizes, helping them solve complex compliance and regulatory challenges in simple ways. Today, more than 13,000 customers worldwide, from virtually every industry, trust VelocityEHS and its solutions to improve EHS performance. Recognized by the industry's top independent analysts, including leading scores in the Verdantix 2017 Green Quadrant Analysis and 2017 NAEM EHS & Sustainability Software Ratings Report, VelocityEHS helps customers reach their EHS goals faster with quick implementations, affordable solutions and unparalleled customer support. VelocityEHS is headquartered in Chicago, Illinois with locations in Canada, the UK and Australia. For more information, visit www.EHS.com. VelocityEHS is an Actua (Nasdaq: ACTA) company.
###
Media Contact
VelocityEHS
Betsy Utley-Marin
312.881.2307
[email protected]
Actua Corporation
Karen Greene
610.727.6900
[email protected]