VelocityEHS Tackles HazCom Compliance at NSC Congress & Expo
10/22/2018 Posted on October 22, 2018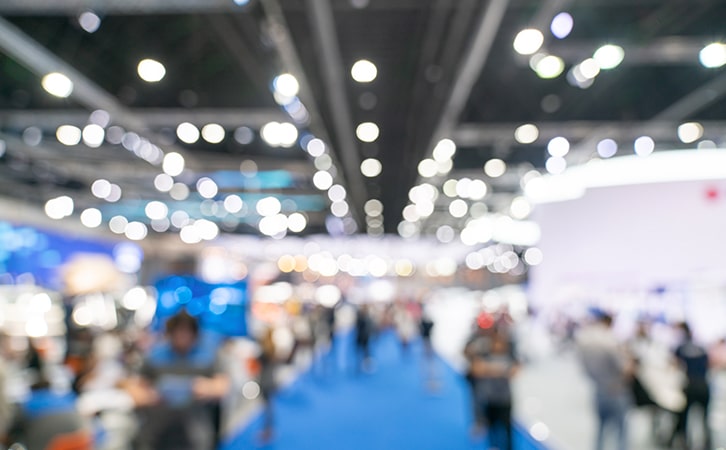 Conference Visitors Get Exclusive First Look at New MSDSonline SDS / Chemical Management Software & Mobile App Updates
Chicago (October 22, 2018) — VelocityEHS, the global leader in cloud-based environment, health, safety (EHS) and sustainability solutions, is bringing its interactive workshop on OSHA's Hazard Communication Standard (HazCom) to the 2018 National Safety Council (NSC) Congress & Expo, the world's largest annual safety event. Conference attendees will also have an opportunity to experience VelocityEHS' latest MSDSonline SDS / Chemical Management Software that's been completely redesigned with hundreds of new and improved features – including an easier to use, more intuitive user interface, increased globalization functionality and improved chemical management workflow capabilities.
Demonstrations of its new SDS / Chemical Management software platform will be available at the VelocityEHS booth (#2639). Also being demonstrated are new updates to the world's most used SDS / Chemical Management Mobile App. Visitors will learn first-hand how they can use the app to generate workplace labels right from their mobile device, manage in-the-field chemical inventory tasks and access safety data sheets online or offline.
"Companies of all sizes need help keeping their people safe and staying in compliance with complex and rapidly changing HazCom regulations," said Glenn Trout, president and CEO of VelocityEHS. "That's what the upgrades to our chemical management software are all about. We've improved the user experience for everyone — from the frontline worker, to the safety director, to the executive suite. In short, we've taken the easiest-to-use software and made it even better — more accessible, visually intuitive, and frankly, more enjoyable to use."
Mr. Trout will present the much-acclaimed HazCom workshop, "GHS/HazCom: The Game – Can You Pass the Compliance Test?", on Wednesday, October 24, 2018 from 1 – 2 pm, where he will both educate and entertain attendees on Hazard Communication Standard best practices and provide guidance on key compliance obligations.
The 2018 NSC Congress and Expo will be held October 22 – 24, 2018 at the George R. Brown Convention Center in Houston, Texas. For more information, visit www.congress.nsc.org.
Visit www.MSDSonline.com to learn more about VelocityEHS' MSDSonline SDS/Chemical Management solutions. For more information about VelocityEHS and its full suite of award-winning EHS products and services, visit www.EHS.com.
About VelocityEHS
Trusted by more than 13,000 customers worldwide, VelocityEHS helps you reach your EHS goals faster with quick implementations, affordable solutions and unparalleled customer support. We deliver a comprehensive cloud-based environment, health and safety (EHS) software platform. Our easy-to-use software applications are designed on industry best-practice principles to help you solve complex business challenges in simple ways. Recognized by the EHS industry's top independent analysts, including leading scores in the Verdantix 2017 Green Quadrant Analysis and 2017 NAEM EHS & Sustainability Software Ratings Report, VelocityEHS is the global leader in cloud EHS software solutions.
VelocityEHS is headquartered in Chicago, Illinois with locations in Ann Arbor, Michigan, Oakville, Canada; London, England and Sydney, Australia. For more information, visit www.EHS.com.