VelocityEHS Solutions on Display at 2018 NAEM EHS Software Conference
03/01/2018 Posted on March 1, 2018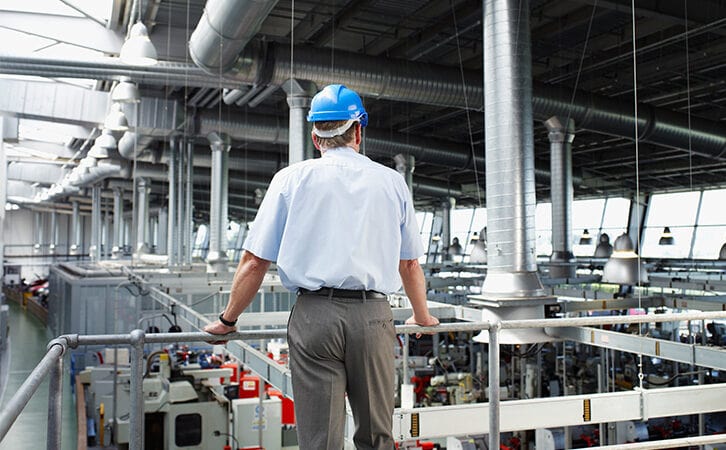 Chicago (March 1, 2018) — VelocityEHS, the global leader in cloud-based environment, health, safety (EHS) and sustainability solutions, will be featured in a live demo at the National Association for Environmental Management's (NAEM) 2018 EHS and Sustainability Software and Data Management Conference. Safety and environmental professionals attending the show will get a firsthand look at how the VelocityEHS cloud and mobile solutions can help them simplify and improve their EHS programs.
During the session, How a New Software System Can Support EHS Evolution, held on Tuesday, March 6 from 10:45 – 11:45 a.m. ET, Dan Arnold, Program Manager EHS Services at International Paper will outline improvements the company has experienced since replacing its aging and costly in-house incident management system with the VelocityEHS software platform. Among the benefits International Paper has realized are: centralized EHS data collection, improved incident reporting and inspections, better company-wide visibility through real-time dashboards, and streamlined OSHA reporting. Joining Arnold is Zoë Frances, Product Marketing Director at VelocityEHS.
"It's an honor to have International Paper showcase the ways we have partnered together to solve their complex EHS challenges," said Glenn Trout, president and CEO of VelocityEHS. "The NAEM audience includes many of the best minds and most accomplished EHS professionals in the industry, and we look forward to the dialogue this demo is sure to spark with other companies looking for software to help take their EHS programs to the next level."
Conference attendees are also encouraged to visit the VelocityEHS booth (#302) for an in-person demonstration of how the company's award-winning software and mobile apps are transforming the way employers safeguard their employees and manage risk. The VelocityEHS Mobile App features a simple user interface and robust tools that work seamlessly – whether on or offline – with the company's desktop platform giving EHS professionals and their frontline workers a more efficient way to report and manage incidents, near misses and job hazards, perform inspections, and capture critical incident data in real-time using the camera and voice-to-text features found on most of today's mobile devices.
To learn more about how VelocityEHS is helping more than 13,000 customers worldwide from virtually every industry improve EHS&S performance, visit www.EHS.com.
The annual NAEM software conference brings together corporate leaders and solution providers to discuss the increasingly central role data management plays in today's EHS and sustainability programs. For more information, visit https://ehsmis.naem.org/.
About VelocityEHS
VelocityEHS is the leading global provider of cloud-based environment, health and safety (EHS) software. Its comprehensive software platform and innovative mobile applications, including its award-winning MSDSonline chemical inventory management solutions, aim to make enterprise-level EHS functionality accessible and affordable to businesses of all sizes, helping them solve complex compliance and regulatory challenges in simple ways. Today, more than 13,000 customers worldwide, from virtually every industry, trust VelocityEHS and its solutions to improve EHS performance. Recognized by the industry's top independent analysts, including leading scores in the Verdantix 2017 Green Quadrant Analysis and 2017 NAEM EHS & Sustainability Software Ratings Report, VelocityEHS helps customers reach their EHS goals faster with quick implementations, affordable solutions and unparalleled customer support. VelocityEHS is headquartered in Chicago, Illinois with locations in Canada, the UK and Australia. For more information, visit www.EHS.com.
###
Media Contact
Betsy Utley-Marin
312.881.2307
[email protected]