VelocityEHS Reminds Safety Professionals of Upcoming GHS Deadline
11/13/2015 Posted on November 13, 2015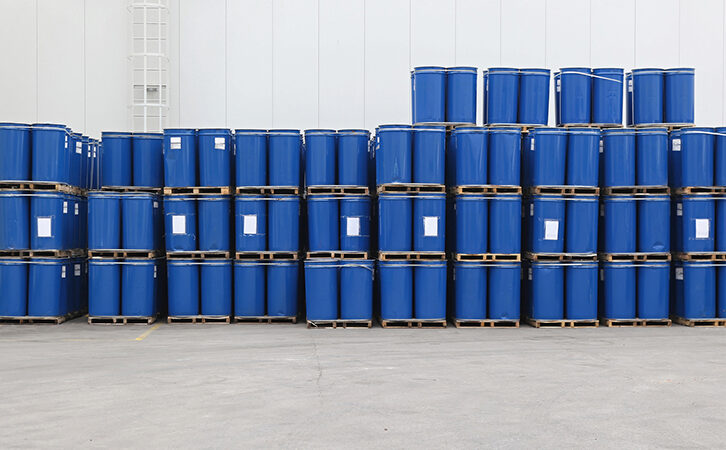 Chicago (November 13, 2015) — VelocityEHS, a leading cloud environment, health and safety (EHS) software provider, is reminding safety professionals that the next compliance deadline for the Globally Harmonized System (GHS) is quickly approaching. December 1, 2015 is the date by which OSHA expects distributors to only ship hazardous chemicals properly labeled under the new GHS format. This most recent deadline is the third in a series of four dates OSHA established as part of the agency's official adoption of GHS.
In 2012, OSHA modified its Hazard Communication Standard (HazCom) to align with the GHS, a model HazCom system developed by the United Nations currently being adopted worldwide. The adoption of GHS set into motion a series of compliance deadlines to help chemical manufacturers, distributors and importers implement its changes in their own facilities. While June 1, 2015 was the date by which OSHA expected manufacturers to have reclassified chemicals with GHS-formatted shipped labels and safety data sheets, distributors were allotted additional time for those modifications to make it through the pipeline. Following the December 2015 deadline, distributors are expected to only ship hazardous chemicals that have labels in GHS format. The final GHS deadline is June 1, 2016, which is the date by which employers must be fully compliant with the new GHS provisions.
"We've come to a pivotal phase in the GHS transition where safety professionals can no longer ignore the changes to the HazCom Standard without risking being found out of compliance," said Glenn Trout, president and CEO of VelocityEHS. "With the distributor deadline now less than a month away, downstream users should expect to see even more GHS-formatted labels and safety data sheets arriving at their facilities. By now, every employer covered by OSHA's HazCom Standard should be addressing the changes GHS brings to facility HazCom programs. We recommend immediate action for any employer still sitting on the sidelines."
VelocityEHS, through its MSDSonline brand MSDS/chemical management solution, offers a wide variety of tools to aid companies in the adoption of the GHS. Those who still have questions or concerns with the transition are encouraged to attend MSDSonline's webinar, "OSHA GHS Deadline: Two Down, Two to Go. What You Need to Know Now!" on December 2, 2015. The 60 minute live webinar covers steps employers and chemical manufacturers should take to stay in compliance with the GHS adoption in the United States. To register or learn more about the webinar, visit www.MSDSonline.com/resources/webinars.
To learn more about VelocityEHS and its MSDSonline brand products and services, visit www.EHS.com and www.MSDSonline.com respectively. Stay up-to-date on the GHS transition and other EHS news with the MSDSonline blog at www.MSDSonline.com/blog.
About VelocityEHS
VelocityEHS is a leading cloud EHS software company, which helps its customers reach their environment, health, safety and sustainability goals faster. The company delivers essential cloud EHS capabilities through a simple and intuitive platform that is more affordable, faster to implement, and aims to provide the best user experience for its customers. Its MSDSonline brand chemical management solution is among the best known names in the industry. Backed by unparalleled customer support, VelocityEHSsolutions are trusted by millions of users from virtually every industry to help them improve EHS performance. And with more than 11,000 customers worldwide,VelocityEHS is among the largest and fastest growing EHS companies. The company is headquartered in Chicago, Illinois with locations in Canada, the UK and Australia.
Additional information on its MSDSonline chemical management solution can be found at www.MSDSonline.com or on its blog at www.MSDSonline.com/blog. For more information about the VelocityEHS Platform, visit www.EHS.com. VelocityEHS is an Actua (Nasdaq: ACTA) company.
###
Media Contacts
VelocityEHS/MSDSonline
Betsy Utley-Marin
312.881.2307
[email protected]
Actua Corporation
Karen Greene
610.727.6900
[email protected]