VelocityEHS' Humantech Announces Partnership To Integrate Motion-Capture Technology Into Its Ergonomics Software
03/13/2019 Posted on March 13, 2019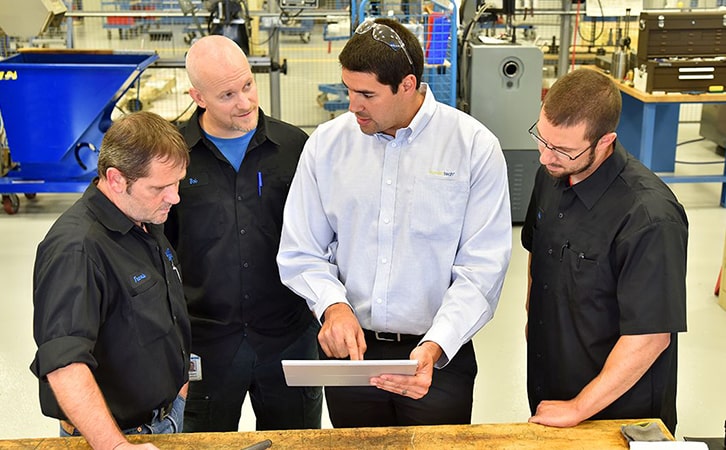 Ann Arbor (March 13, 2019) – VelocityEHS, the global leader in cloud-based environment, health, safety (EHS) and sustainability solutions, announces a partnership with Kinetica Labs (based in Ann Arbor, Michigan) to incorporate video-based, sensorless motion-capture technology to its Humantech ergonomics software platform. Using artificial intelligence and computer vision, this new technology replaces time-consuming effort required to complete manual, observation-based musculoskeletal disorder (MSD) risk assessments in the workplace.
Over time, workers can develop musculoskeletal disorders (MSDs) or soft-tissue injuries when they are required to use awkward postures at high frequencies over long durations to complete a task. Assessing the risk of specific jobs reveals opportunities for reducing or eliminating these injuries. The benefits of using motion-capture technology in MSD risk assessments include:
Accurate – Eliminates variability and human error
Fast – Reduces the assessment process from hours to just minutes
Easy – No in-depth training is needed, and no extra equipment, sensors, or wearables are required
"We are thrilled to integrate this exciting new technology within our industrial ergonomics software," said James Mallon, president of VelocityEHS' Humantech. "It's a game changer. Ergonomics improvement comes when high risk jobs are analyzed and corrected through physical changes to the workstation and/or the tools used. Our motion capture feature accelerates this process by enabling high quality risk assessment in much less time, thereby freeing up your time to focus on fixing jobs rather than assessing them."
Developed by Dr. SangHyun Lee, associate professor at the University of Michigan, the Kinetica Labs motion-capture software application recognizes body segments, records joint angles, frequencies, and durations of the postures during movement. The output displays a skeletal overlay on the original video indicating the risk levels in red, yellow, and green lines and a rich stream of data for the analysis.
VelocityEHS is launching the new motion capture technology at its Humantech booth (#213) at the Applied Ergonomics Conference in New Orleans, Louisiana on March 25 – 27, 2019. Live demonstrations will be conducted during exposition hours.
About Kinetica Labs
Kinetica Labs, headquartered in Ann Arbor, Michigan, is a pioneer in the development of sensing and simulation technology for occupational safety and health. Founded by Dr. SangHyun Lee, a professor at the University of Michigan, the company is currently focusing on solutions that address work-related musculoskeletal disorders, a leading cause of pain, suffering, and disability in the workforce.
About VelocityEHS | Humantech
For 40 years, global companies have relied on VelocityEHS' Humantech software and services for workplace ergonomics improvements. By combining experienced, board-certified ergonomists with our proprietary assessment tools and comprehensive software, we deliver integrated solutions that impact safety, quality, and productivity. To learn more about how our Humantech solutions can help you do ergonomics right®, visit www.Humantech.com.
About VelocityEHS
Trusted by more than 13,000 customers worldwide, VelocityEHS helps you reach your EHS goals faster with quick implementations, affordable solutions, and unparalleled customer support. We deliver a comprehensive cloud-based environment, health and safety (EHS) software platform. Our easy-to-use software applications are designed based on industry best-practice principles to help you solve complex business challenges in simple ways. Recognized by the EHS industry's top independent analysts, and earning leading scores in the Verdantix 2017 Green Quadrant Analysis and 2017 NAEM EHS & Sustainability Software Ratings Report, VelocityEHS is the global leader in cloud EHS software solutions.
VelocityEHS is headquartered in Chicago, Illinois, with locations in Ann Arbor, Michigan; Oakville, Ontario; London, England; and Sydney, Australia. For more information, visit www.EHS.com.