VelocityEHS' Humantech Announces Its 2019 Spring Ergonomics Seminar Schedule
02/20/2019 Posted on February 20, 2019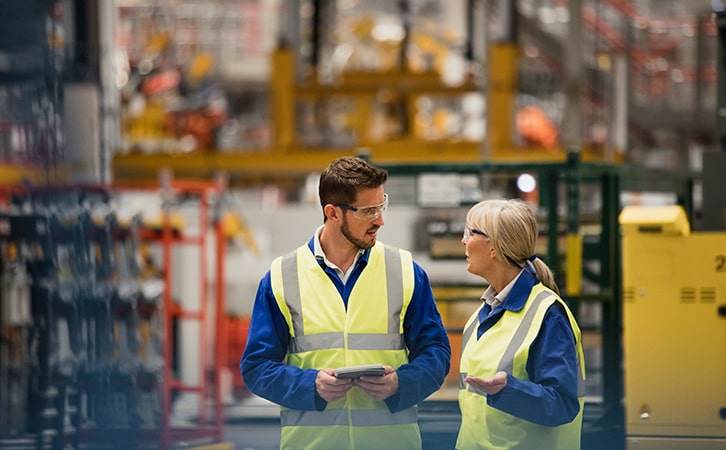 Ann Arbor (February 20, 2019) – VelocityEHS, the global leader in cloud-based environment, health, safety (EHS) and sustainability solutions, is excited to announce that its Humantech office is hosting Industrial Ergonomics, a two-day public seminar held on April 23-24 and June 4-5 in Ann Arbor, Michigan.
The blended-learning workshop—which combines e-learning, live instruction, and hands-on practice—includes a course curriculum refreshed in 2019 to offer participants a more tailored experience. The seminar begins with a foundation skills workshop the first day. On day two, attendees can choose from two tracks, an on-site skill builder or an ergonomics process owner workshop.
Participants of the on-site skill builder will:
Practice what they learned in the classroom at a local manufacturing facility.
Identify high-risk jobs, measure risk reduction, and justify workplace changes.
Learn how to assess jobs using Humantech's new artificial intelligence tool.
Participants of the ergonomics process owner workshop will:
Draft a written plan appropriate for their organization.
Establish goals and metrics and define organizational roles for their ergonomics process.
Perform a gap analysis and identify improvements to existing plans.
For a complete course agenda and to register, visit VelocityEHS' Humantech website.
About VelocityEHS | Humantech
For 40 years, global companies have relied on VelocityEHS' Humantech software and services for workplace ergonomics improvements. By combining experienced, board-certified ergonomists with our proprietary assessment tools and comprehensive software, we deliver integrated solutions that impact safety, quality, and productivity. To learn more about how our Humantech solutions can help you "do ergonomics right," visit www.humantech.com.
About VelocityEHS
Trusted by more than 13,000 customers worldwide, VelocityEHS helps you reach your EHS goals faster with quick implementations, affordable solutions, and unparalleled customer support. We deliver a comprehensive cloud-based environment, health and safety (EHS) software platform. Our easy-to-use software applications are designed based on industry best-practice principles to help you solve complex business challenges in simple ways. Recognized by the EHS industry's top independent analysts, achieving leading scores in the Verdantix 2017 Green Quadrant Analysis and 2017 NAEM EHS & Sustainability Software Ratings Report, VelocityEHS is the global leader in cloud EHS software solutions.
VelocityEHS is headquartered in Chicago, Illinois with locations in Ann Arbor, Michigan; Oakville, Ontario; London, England; and Sydney, Australia. For more information, visit www.EHS.com.