VelocityEHS Delivering Keynote on HSE Innovation at Verdantix 2018 European Summit
03/13/2018 Posted on March 13, 2018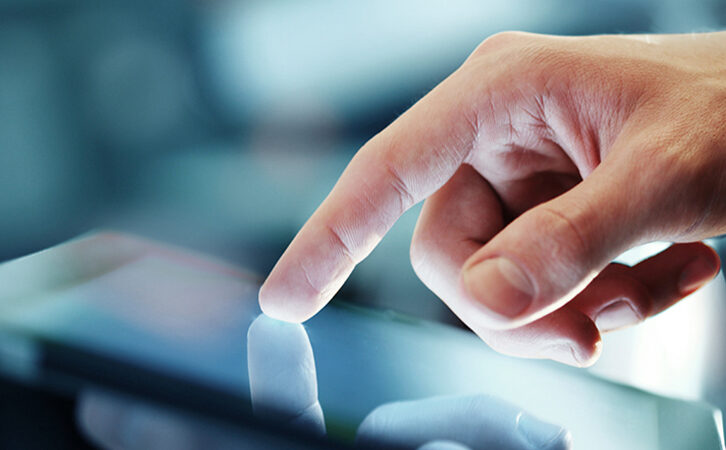 Chicago (March 13, 2018) — VelocityEHS, the global leader in cloud-based health, safety and environment (HSE) solutions, will join more than 150 health and safety leaders from around the world at the Verdantix 2018 HSE Summit Europe in London, UK. Roger Bottum, vice president of strategy at VelocityEHS, will deliver the keynote address at the summit's annual HSE Innovation Awards Dinner.
In his remarks, titled Innovation for All: Driving EHS Innovation at Scale, Bottom will be shining a light on accessible EHS innovations, which is of particular interest to Summit attendees who come from a wide range of industries to learn about best practices for selecting, implementing and getting value out of HSE software solutions. The event also provides attendees an opportunity to build connections with industry peers and to demo a broad array of HSE solutions, including the VelocityEHS platform, named a Leader in the Verdantix 2017 Green Quadrant Analysis.
"This is an exciting time to be in HSE. New software and other technological innovations are making it both possible and affordable to resolve many of the oldest and most challenging HSE issues," said, Bottom. "While a lot of attention is being given to advancements like drones and the Internet of Things (IoT), the most progress in HSE comes from putting easy-to-use HSE resources in the hands of frontline employees to simplify data collection, improve communication, and automate reporting. Tackling HSE basics with cloud solutions and mobile apps puts real time information in the hands of managers so they can make better decisions on the fly. Everybody wins."
The VelocityEHS platform is known for its strong, out-of-the box functionality, quick and easy implementations, and robust mobile apps. In its Green Quadrant Analysis, Verdantix said, "Companies looking for a smart-looking cloud-based solution and effective mobile functionality should shortlist VelocityEHS."
Today, VelocityEHS software is used worldwide in a range of industries, most notably manufacturing, chemical manufacturing, healthcare, oil & gas, construction, education, municipalities, utilities, pharmaceuticals, transportation and retail. The user interface is translated into over 20 languages, and customers include both small and large firms — from 50 to over 150,000+ employees, including most of the Fortune 1000.
To learn more about how VelocityEHS is helping more than 13,000 customers worldwide from virtually every industry improve EHS&S performance, visit www.EHS.com.
For more information about Verdantix and its industry-leading events, visit www.Verdantix.com.
About VelocityEHS
VelocityEHS is the leading global provider of cloud-based environment, health and safety (EHS) software. Its comprehensive software platform and innovative mobile applications, including its award-winning MSDSonline chemical inventory management solutions, aim to make enterprise-level EHS functionality accessible and affordable to businesses of all sizes, helping them solve complex compliance and regulatory challenges in simple ways. Today, more than 13,000 customers worldwide, from virtually every industry, trust VelocityEHS and its solutions to improve EHS performance. Recognized by the industry's top independent analysts, including leading scores in the Verdantix 2017 Green Quadrant Analysis and 2017 NAEM EHS & Sustainability Software Ratings Report, VelocityEHS helps customers reach their EHS goals faster with quick implementations, affordable solutions and unparalleled customer support. VelocityEHS is headquartered in Chicago, Illinois with locations in Canada, the UK and Australia. For more information, visit www.EHS.com.
###
Media Contact
Betsy Utley-Marin
312.881.2307
[email protected]