VelocityEHS and Enhesa Announce Strategic Partnership to Streamline Regulatory Compliance
07/28/2016 Posted on July 28, 2016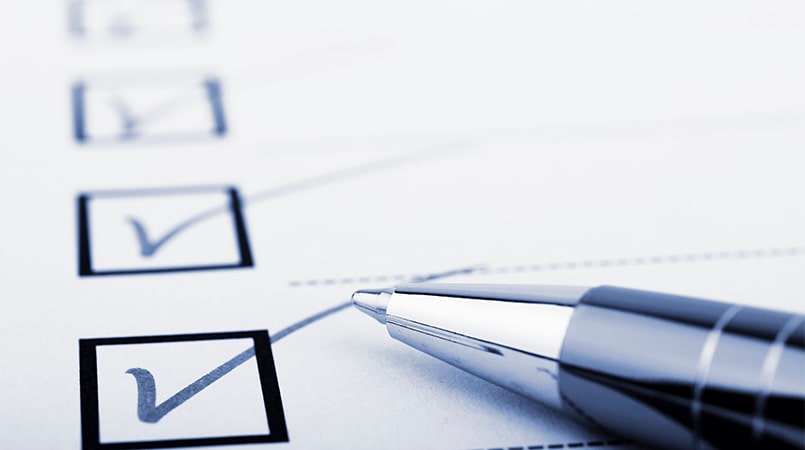 Chicago (July 28, 2016) — VelocityEHS, the leading cloud environment, health, safety (EHS) and sustainability software provider, announced today the formation of a strategic partnership with Enhesa, the global environmental, health and safety regulatory consultancy. The partnership makes it easy for VelocityEHS customers — who are also Enhesa members — to directly access and deploy Enhesa's regulatory compliance checklists within the VelocityEHS Audit & Inspection software product. The integration simplifies compliance in the face of increasingly complex global EHS regulations.
For companies operating in multiple jurisdictions, trying to track and comply with local, national, and international regulations is difficult to do and consumes valuable time and resources, often with poor results. By integrating Enhesa's comprehensive regulatory content, VelocityEHS is making it quicker and easier for its customers to meet the specific requirements of the countries and jurisdictions in which they do business — and in a language native to the employees in a given location. Now with easy access to the Enhesa information, EHS professionals can eliminate many of the issues related to compliance gaps and outdated information that often arise when companies try to build and maintain their own checklists.
"Our partnership with Enhesa further demonstrates the VelocityEHS mission and commitment to delivering affordable, innovative solutions that help our customer meet the challenges of an ever-changing regulatory landscape," said Glenn Trout, president and CEO of VelocityEHS. "By integrating these two comprehensive EHS technologies, we're offering customers the simplest and quickest approach to identifying regulatory non-conformance in locations around the world. Our customers save time and money and get peace of mind that they're using best practices to meet their global regulatory requirements."
The integration of Enhesa's regulatory knowledgebase further strengthens the award-winning VelocityEHS solution, offering more effective methods for customers to track and meet today's intricate compliance obligations. The comprehensive, cloud-based EHS management software platform helps users solve complex EHS business challenges in simple ways by providing a real-time, global view of the operational risks that exist in their workplace. Designed in partnership with EHS professionals, the VelocityEHS software delivers easy-to-use functionality through well-designed and simple solutions that help users derive value and ROI.
"Enhesa is pleased to partner with VelocityEHS to help ensure global regulatory compliance assurance for companies around the world," said Peter Hermans, CEO of Enhesa. "The strategic partnership will better serve our mutual clients through increased collaboration to ensure consistent excellence and seamless integration between Enhesa's global regulatory content and the VelocityEHS software."
To learn more about the VelocityEHS Audit & Inspection product visit /solutions/audit-and-inspection. VelocityEHS customers with Enhesa memberships should contact their sales associate to enable access to the Enhesa content. For more information on the full suite of VelocityEHS management software solutions, visit www.EHS.com.
About Enhesa
Enhesa is the market leader in global environmental, health and safety compliance assurance providing support to businesses worldwide. We leverage our unique knowledge base utilizing our in-house team of over 75 dedicated EHS regulatory analysts from more than 40 different countries to provide insights and analysis regarding EHS regulatory developments from around the world. Enhesa provides this key regulatory intelligence for over 200 jurisdictions around the world in both an easy-to-understand and utilize manner.
About VelocityEHS
In 2015, MSDSonline and KMI, two EHS industry leaders, joined forces to form VelocityEHS, which aims to make enterprise-level EHS functionality accessible and affordable to businesses of all sizes. More than 12,000 customers worldwide, from virtually every industry, trust VelocityEHS and its solutions to improve EHS performance. The company offers a comprehensive, cloud-based EHS management software platform that helps businesses solve complex EHS challenges in simple ways. Its quick implementations, affordable solutions and unparalleled customer support, make it possible for customers to reach their EHS goals faster. VelocityEHS is headquartered in Chicago, Illinois with locations in Canada, the UK and Australia. For more information, visit www.EHS.com. VelocityEHS is an Actua (Nasdaq: ACTA) company.
###
Media Contacts
VelocityEHS
Betsy Utley-Marin
312.881.2307
[email protected]
Actua Corporation
Karen Greene
610.727.6900
[email protected]