New NAEM Paper, Available from VelocityEHS, Outlines Best Practices for Selecting EHS and Sustainability Software
07/21/2016 Posted on July 21, 2016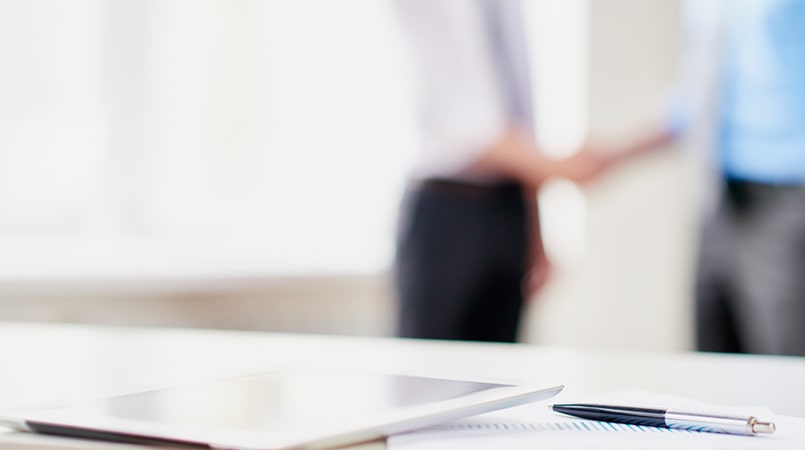 Chicago (July 21, 2016) — VelocityEHS, the leading cloud environment, health, safety (EHS) and sustainability software provider, announced today that is making available a new white paper from the National Association for Environmental Management (NAEM) for EHS professionals looking to purchase an environmental, health, safety and sustainability (EHS&S) software system to aid in their EHS management and compliance efforts. EHS professionals can visit the VelocityEHS website to download a complimentary copy of the report, entitled "Strategies for a Successful EHS&S Software Selection."
Click here to download a complimentary copy of the NAEM report.
The decision to adopt a new software system to manage EHS data is a big commitment. Whether it comes in the wake of a costly compliance incident or as a way to embed EHS culture deeper into business operations, EHS&S software selection can be a stressful process with long-term consequences for a company. Through easy-to-follow infographics, sample decision matrices and background explanations, the NAEM report looks at the software buyer's journey to examine the three key components of a successful EHS&S software selection, including:
Strategy and Planning
Defining the Requirements
Communications and Change Management
"We realize that the decision to purchase and implement EHS&S software is not always a smooth and easy process; however, with the right strategy in place, companies can more easily determine their goals and objectives to find a solution that meets their individual needs," said Selin Jessani, learning and development manager at VelocityEHS who contributed to the report.
Jessani added, "At VelocityEHS, our approach centers on partnering with our customers to ensure we are all working from a clear set of objectives that deliver value and empower them to be more effective EHS leaders. Our deep level of understanding of the complex challenges that EHS professionals face helps us create well-designed solutions, based on industry best practices, to deliver the most value for our customers."
For more information on the VelocityEHS Platform and relevant cloud EHS capabilities, visit www.EHS.com.
About VelocityEHS
In 2015, MSDSonline and KMI, two EHS industry leaders, joined forces to form VelocityEHS, which aims to make enterprise-level EHS functionality accessible and affordable to businesses of all sizes. More than 12,000 customers worldwide, from virtually every industry, trust VelocityEHS and its solutions to improve EHS performance. The company offers a comprehensive, cloud-based EHS management software platform that helps businesses solve complex EHS challenges in simple ways. Its quick implementations, affordable solutions and unparalleled customer support, make it possible for customers to reach their EHS goals faster. VelocityEHS is headquartered in Chicago, Illinois with locations in Canada, the UK and Australia. For more information, visit www.EHS.com. VelocityEHS is an Actua (Nasdaq: ACTA) company.
###
Media Contacts
VelocityEHS
Betsy Utley-Marin
312.881.2307
[email protected]
Actua Corporation
Karen Greene
610.727.6900
[email protected]