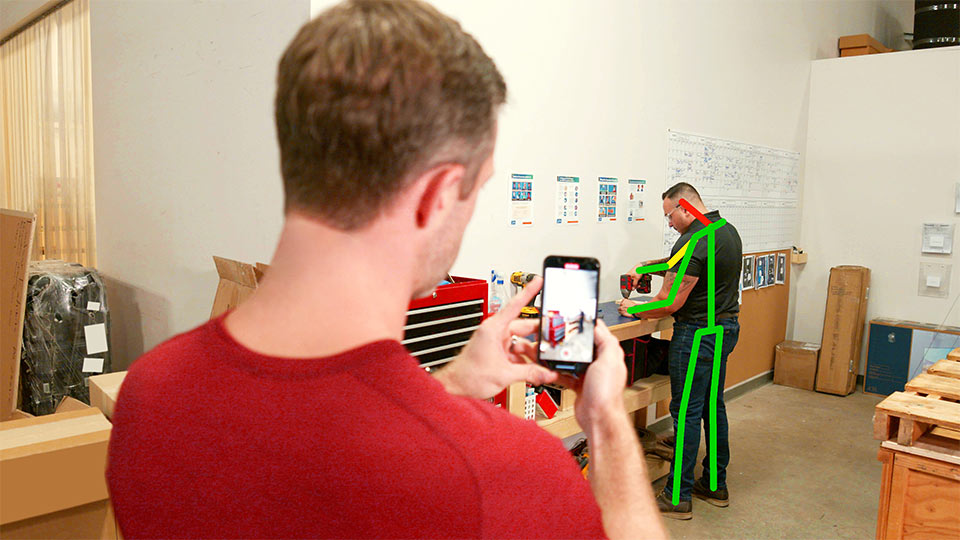 Kinetica Labs joins the VelocityEHS Accelerate® Platform
VelocityEHS Advances Machine Learning Leadership with Acquisition of Kinetica Labs.
Learn More
Motion Capture Done Right
Today, VelocityEHS Industrial Ergonomics already delivers video-based, sensorless motion-capture technology via its award-winning solution — with Kinetica Labs technology already baked in. With Kinetica, VelocityEHS is set to expand its industry leadership in innovative machine learning, AI, and mobile technology.
As part of the VelocityEHS Accelerate® Platform, Industrial Ergonomics software is the most widely, actively deployed, and highly valued application of Machine Learning technology in the industry, used by more than 200 leading manufacturers in the automotive, food & beverage, pharmaceutical, and aerospace industries.
It is an all-in-one solution that combines online training, smart assessment tools, and powerful program management features to seamlessly deploy, monitor, and manage the industrial ergonomics process across one, hundreds, or even thousands of locations. Users can perform real-time risk assessments with video taken on any mobile device, collecting data faster and more accurately than any other method.
Learn More