Wisconsin Safety Council Annual Conference
April 16-17, 2024 | Wisconsin Dells
Attend our session listed below, to learn from our industry leading safety expert, Greg Duncan.
Learn More
Are Your JSAs Good Enough? Don't Wait for a Workplace Incident to Find Out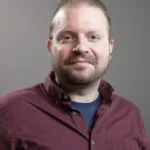 Date and Time: Wednesday, April 17, 1:30 – 2:30 p.m.
Presenter: Greg Duncan, EHS & Sustainability Expert, VelocityEHS
Description:  The question of whether a Job Safety Analysis (JSA) was "strong enough" comes up fast in the aftermath of a workplace incident. Investigators want to know if the JSA identified the hazard that led to the injury, and if it assessed the severity of the risk and the controls needed to address it appropriately. You don't want to wait until a workplace incident happens before you investigate how well your JSAs are working.
Learn More