The Future of EHS
January 31 – February 2, 2023 | Long Beach, California
Visit our booth #109 to learn how VelocityEHS can help you advance your company's worker health and safety. Be sure to attend our sessions, listed below, to learn from our industry leading experts.
Learn More
Workshop: Ergonomics & MSD Prevention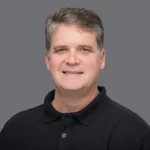 Date and Time: Monday, January 30, 1:00 – 5:00 p.m.
Panelists: Rick Barker, Principal Solutions Strategist, VelocityEHS; Sarah Grawe, Cummins & George Brogmus, University of California, Los Angeles
Description:  Musculoskeletal disorders (MSDs) are the leading cause of workplace injuries across the globe, yet employers often struggle to identify appropriate interventions and implement effective solutions. Through roundtable discussions, workshop attendees will have the opportunity to share their experiences with peers and collaboratively build effective strategies to identify, assess, implement, analyze, and communicate the value of effective MSD prevention solutions. Companies are encouraged to invite those who oversee organizational MSD efforts and come prepared to share current practices. 
This interactive workshop will include a discussion of two practical topics to advance your ergonomics program: 
Strategies to leverage innovations in technology to improve ergonomics and reduce exposure to MSD risks and 

 

Capturing and communicating the value of ergonomics/MSD prevention initiatives

 
Session: MSD Prevention Programs: The Importance of Psychosocial and Organizational Factors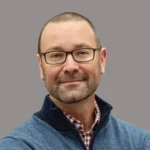 Date and Time: Wednesday, February 1, 11:00 a.m. & 1:30 p.m.
Panelist: Blake McGowan, Solutions Executive, VelocityEHS
Description:  This session will explore the necessity of examining psychosocial and organizational factors when designing, evaluating, and monitoring MSD prevention programs. Learn about tools to assess psychosocial and organizational factors within work places, and actionable steps to implement these assessment tools across programs. This session aims at equipping safety leaders to include the entirety of the organization and its employees in their programs.
Learn More