NAEM Webinar
November 9, 2023 | 2:00 p.m. ET
Blake McGowan from VelocityEHS and Scott Tew of Trane Technologies will give a 60 minute webinar titled Severe Risks of Climate Change on Worker Health.
Learn More
Severe Risks of Climate Change on Worker Health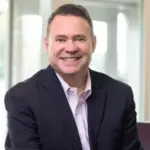 Date and Time: Monday, November 9, 2023 at 2:00 p.m. ET
Presenters: Blake McGowan, Solution Executive, VelocityEHS and Scott Tew, Vice President Sustainability & Managing Director, Center for Energy Efficiency and Sustainability, Trane Technologies
Description: As companies strive to curb carbon emissions, it's essential to consider how rising global temperatures and air pollution will impact the workforce.
Trane Technologies has committed to reducing one billion metric tons of greenhouse gas emissions (CO2e) from its customer's carbon footprints by 2030. Achieving this goal requires occupational workers to install new technologies in outdoor elements, and in turn, requires controls to reduce occupational heat stress.
Join this session for techniques and solutions to reduce carbon emissions and strategies to improve worker health and safety amid the effects of climate change.
What you will learn
How Trane Technologies' is working to reduce rising global temperatures and their impact on the environment
How rising global temperatures can also impact people and workers
The economic burden of occupational heat stress due to rising global temperatures based on increased GHG emissions
For additional information on this webinar and to register, click the "Learn More" button below.
Learn More