2024 Indiana Safety and Health Conference & Expo
February 26-28, 2024 | Indianapolis
Attend our sessions listed below, to learn from our industry leading Certified Professional Ergonomists.
Learn More
Five Fundamentals for Deploying a Successful Ergonomics Process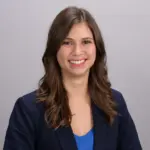 Date and Time: Tuesday, February 27, 2:45 – 3:45 p.m.
Presenter: Kendra Perdeaux, CPE, Associate Director, Customer Success, VelocityEHS
Description: Whether you are starting from scratch or updating an old ergonomics process, you will want to make sure the core elements of your process are established and in line with your company goals. This session will present the core building blocks you need to deploy a successful ergonomics process that addresses musculoskeletal disorder (MSD) risk and improves worker health. You'll also learn how these core elements set your team up for continuous improvement and sustainability in your process.
An Analysis of Publicly Available MSD Risk Factor Assessments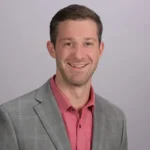 Date and Time: Wednesday, February 28, 10:45 – 11:45 a.m.
Presenter: Josiah Allen, CPE, Senior Solution Consultant, VelocityEHS
Description:  There are many publicly available tools for assessing the impact of musculoskeletal disorder (MSD) risk factors, such as the NIOSH Lifting Equation, Snook & Ciriello equations, ACGIH TLVs, Strain Index, REBA, and RULA.  We will present an in-depth analysis of these publicly available MSD risk assessment tools, considering various criteria such as risk factors observed, thresholds, weighting, and repeatability. From there, we will be able to determine their relative reliability and validity in assessing MSD risk factors and ability to be utilized to prioritize risks for improvements.
Learn More