Physical Demands Analysis: Improving Sustainability and Worker Safety 
11/29/2022 Posted on November 29, 2022 | in ESG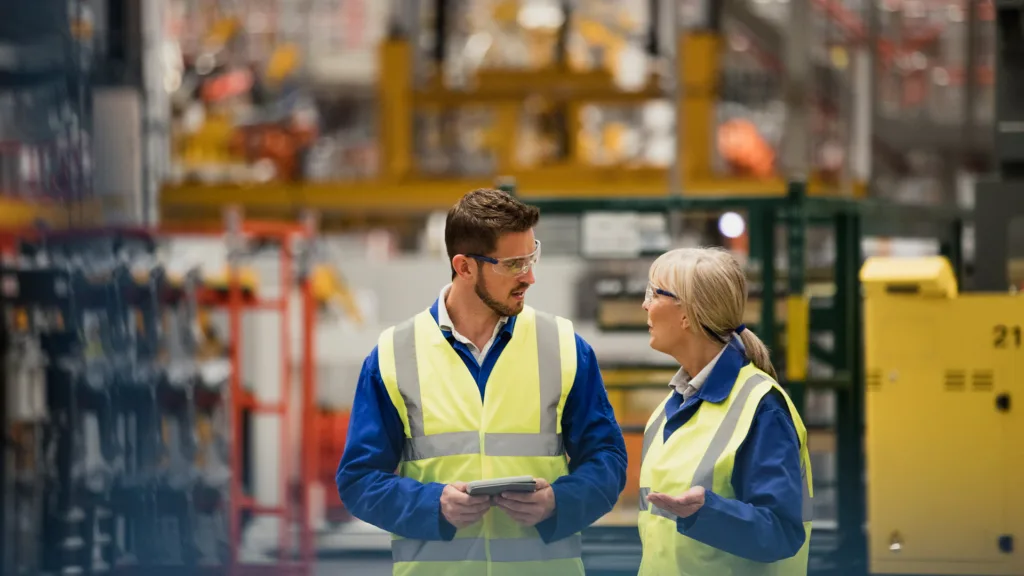 By Ari West PT, DPT, Senior Solutions Strategist
If the past few years have taught us one lesson, it's that businesses need to be more agile than ever in today's constantly changing world. Being able to respond to constant change in both internal and external environments can determine whether a business actually stays in business. But many organizations and EHS leaders remain haunted by the ghosts of EHS management's past—struggling with traditional and often reactive tasks such as incident investigations. In doing so, they're missing the benefits that a robust Physical Demands Analysis (PDA) can bring in reducing the risks that underly safety incidents in the first place, and in the process building greater agility and potential for Environmental, Social and Governance (ESG) maturity.
Physical Demands Analysis provides a solid foundation for an active approach to EHS & ESG by improving the collection and use of accurate information about employee physical abilities, through valid and reliable test methods. Whether business operations need to slow or close or work rotation schedules need to change to decrease levels of exposure for employees, PDAs provide vital, baseline job data you can leverage to increase efficiency and consistency in these types of processes.
PDAs can also help build social sustainability – a focus on creating healthy places inside and outside the workplace. PDAs support your internal social sustainability efforts, especially during changing times, by providing important job data that enables employers to focus on the needs and abilities of your employees. It helps connect safety to inclusion by making adjustments specific to individual employees' needs, as opposed to fitting the employee to the needs of the business.
Workplace Injuries and New Employees
Here are some important statistics to highlight regarding workplace injuries:
New employees account for more than a third (35%) of workplace injuries.
Injuries for these new employees typically occur in the first year, regardless of age or experience.
In a study done by Travelers Cos. Inc. (CT-based insurer), first year-injuries led to over 6 million lost workdays, 37% of all lost days
Once a person is injured, the risk of re-injury increases 2-3x and is highest soon after the injury itself = when a person first returns back to work
The key takeaway is that programs that focus on injury prevention, ergonomics and return to work all lead to improvement in the kinds of numbers cited above (injury rates, workers' compensation costs, lost workdays). The connecting thread amongst these programs is that Physical Demands Analyses form the foundation for all of them.
The Role of Physical Demands Analysis
A Physical Demands Analysis quantifies all essential functions and demands required by an employee to perform a job safely and effectively. Anything you would want to know about a job, down to details such as shift information, PPE required, environmental and sensory requirements, etc., can be included and documented. At the end of the day, PDAs can then be used as legally defensible documents when and if necessary.
The primary components of a PDA should include:
Job Details: Job title, job description, general responsibilities, shift length/cycle information, break and rotation schedules
Essential and Non-Essential Demands: Types of movement required (manual handling, positional requirements), general equipment information, tools required to perform job duties
Functional Ability Requirements and Objective Measurements: This includes any other possible details that are worth documenting for the job requirements – measurements such as forces, ranges of motion, weights, distances, heights; frequencies and durations for each essential function and its associated tasks
Other Information to Think About: There is usually a "notes and recommendations" section to add additional information if needed as well as places to add images/media to further support your documentation
The most important piece of a PDA to think about when completing your documentation is compliance, determining the amount/type of detail you should include. The Americans with Disabilities Act (ADA), as well as the Equal Employment Opportunity Commission (EEOC) both limit what can and cannot be expected of a potential employee during things such as pre-employment tests, fit for duty tests, and job placement screenings. As a result, PDAs are heavily relied on to provide the objective job information needed as the baseline for these kinds of tests and processes. PDAs should be consistently updated as changes are made to any work process. Whether that is 1x/year or monthly, establishing a workflow that addresses this is crucial to having a successful Physical Demands Analysis program.
Physical Demands Analysis and ESG
How does this all relate back to the principles of Environmental, Social, and Governance?
The primary piece here to highlight is the "social" as it relates to overall social sustainability within the workplace. The International Labour Organization (ILO) recently added the principle of a safe and healthy working environment to the Fundamental Principles and Rights to Work, making safe and healthy workplaces a fundamental right for every employee. As mentioned above, physical demands analyses provide the foundations for workplace programs that are crucial to building and maintaining safe and healthy workplaces. With proper PDAs in place, leadership can focus on placing their employees in the proper jobs, as opposed to spending unnecessary time collecting baseline job data. Now, the focus can be solely placed on making sure employees are put into roles that they can both safely and effectively perform without increasing their risk of injury.
Human capital is a key component within the Sustainability Accounting Standards Board (SASB)'s Universe of Sustainability Issues. As current corporate sustainability efforts continue to mature within businesses, the focus on ESG will inevitably move towards more complex factors such as human rights, human capital management and resilience. Labor practices, employee health and safety, employee engagement, diversity and inclusion all fall under the "human capital" umbrella.
PDAs can be useful tools that help leaders and other key stakeholders save crucial time, hold the ability to be flexible and agile in changing environments, and increase efficiencies as they relate to collecting necessary job data in order to then spend more time and resources on programs and workflows that have the most impact on worker health and safety.
Ultimately, human capital management is vital when it comes to social sustainability within an organization (not to mention company financial performance). The condition of the workplace is a direct reflection of an organization's respect for its employees. Employee engagement and in turn, company success, can only be achieved when leaders establish a foundation of trust and respect across their organization.