Control of Work Customer Successes
12/21/2021 Posted on December 21, 2021 | in Control of Work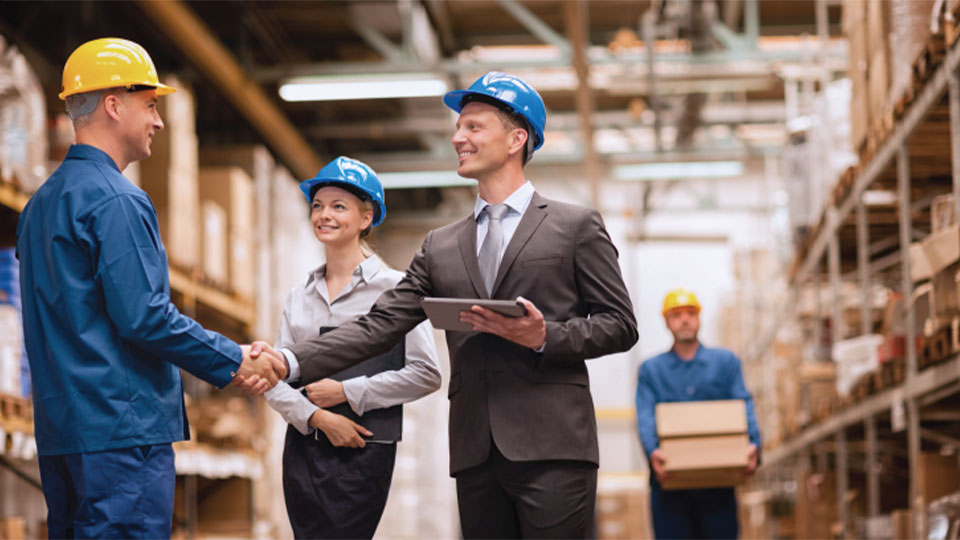 Recently we've been talking a lot about Control of Work. We've discussed what Control of Work is, shared some of the perils associated with a paper permit system, and covered many of the benefits that come with strengthening your contractor management and verification processes—like being able to ensure 100% certainty with contractor safety and compliance.
So, now that you have a better understanding of the overall concept of Control of Work, let's look at two companies from vastly different industries that implemented VelocityEHS® Control of Work to improve their contractor management and verification processes and reduce their risk around hiring contractors.
Their challenges might sound familiar!
Diageo
Diageo, a global leader in alcoholic beverages, encompasses recognizable brands like Guinness, Johnnie Walker, Smirnoff, Baileys, and more. With over 200 brands under the Diageo umbrella, the company has over 150 manufacturing sites spread across 30 countries—which requires the coordination and management of many different contractors, companies, and regulations across different countries.
Challenges
Diageo was managing 1,300 contractor companies centrally to ensure they were compliant.
All contractor and permit management was done in an Excel spreadsheet.
They didn't have the bandwidth to support the administrative overhead, so their information was rarely up to date.
They lacked controls around checking contractor workforce compliance.
Improvements
While Diageo is still in the process of moving their entire control of work process over to the electronic system, so far, they have implemented it across 18 of their locations. Managing these processes electronically has allowed them to:
Standardize the permit format across their organization, giving them better visibility of the permits that were active and on-site.
Develop a Visitor & Security system that allows users to create specific permits and assign approvers, thus streamlining the permit approval process.
Implement a Management of Change (MOC) system, replacing a manual and disjointed process. The new system provides a common format approach, with control of approval and action tasks, that is managed electronically and available at a site level.
Now, shifting gears—here's how Control of Work helped an international airport with their contractor management struggles.
Wellington Airport
Wellington International Airport is the third busiest airport in New Zealand and serves over 6 million passengers each year. With an average of 250 daily flights to 25 direct destinations, the airport is constantly adapting and growing.
Wellington Airport has 120 employees, plus 11 retailers and 14 food outlets operating within the terminal, so the total number of staff across the airport campus comes to 1,500. Managing an airport with this many employees and such high volumes of traffic has many challenges and takes experience and coordination between different departments.
Challenges
Inability to see what jobs were happening at the airport at any given time, and where on-site they were located.
A paper-based permit-to-work system created several problems with efficiency, organization, and compliance. Among other issues, permits were being filled out incorrectly and/or not closed properly.
After reviewing the permit-to-work system at the airport and identifying inefficiencies caused by their existing system, management implemented Control of Work to use its Permit-to-Work feature to manage and control permits and work authorization at the airport.
Improvements
Now, with the electronic contractor management system, Wellington Airport can:
See what work is happening on-site, what permits are being closed out, and if they are being closed on time.
Reduce the administrative load necessary to confirm the contractors' qualifications.
While many companies still rely on paper-based systems, disjointed spreadsheets, or a combination of methods to manage contractors coming on-site, they may be wasting valuable admin time and costs— putting their company and employees at risk of dangerous mistakes and miscommunication. This is why the experts of VelocityEHS developed Control of Work to help you seamlessly manage the complete contractor journey and permit-to-work process in a centralized system. Control of Work features include:
Electronic permit-to-work
Contractor Management
Contractor Self-Serve Portal
Qualification Management
Visitor Management
Induction and Orientation
Dashboards and Reports
Using these tools, you can protect your employees, reduce risk, and increase visibility for those who need it.
Visit our website to learn more about VelocityEHS Control of Work and how it can benefit your organization.