VelocityEHS Launches New Industrial Hygiene Program Management Instructional Series
02/16/2021 Posted on February 16, 2021 | in Health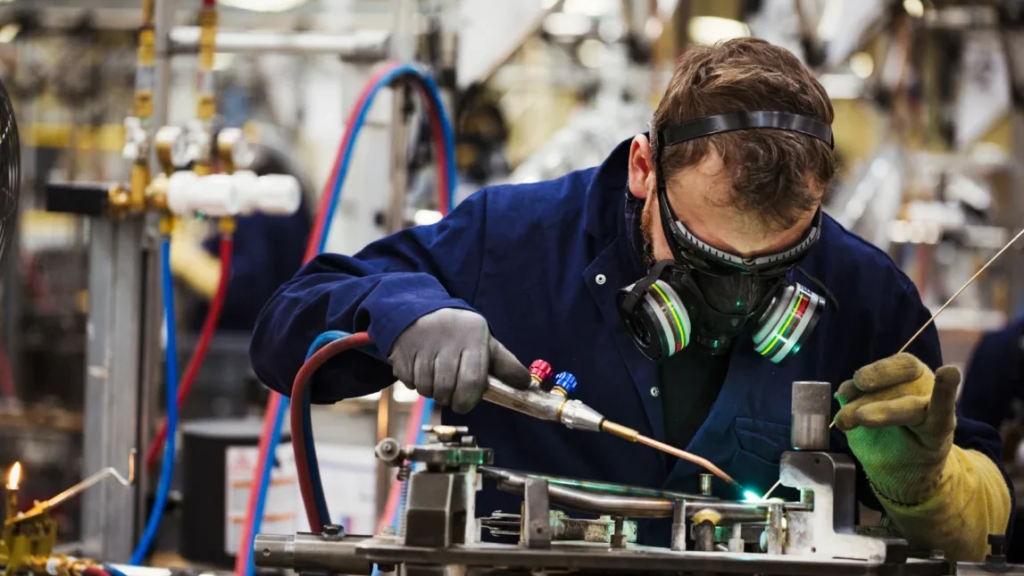 VelocityEHS is excited to announce the launch of our all-new EHS Blog series "IH 101: Introduction to Industrial Hygiene Program Management."
IH 101 is our comprehensive, seven-part study in industrial hygiene program management created and presented by our very own IH expert Dave Risi CIH, CSP and Principal Solution Strategist for Industrial Hygiene Solutions at VelocityEHS.
Designed for both the seasoned IH professional and those new to IH program management, IH 101 delivers valuable insights gained over Dave's more than 30 years as both a certified industrial hygienist (CIH) and developer of innovative IH software technologies. IH 101 offers a unique, outside-the-box approach to IH program management that will not only help you focus and refine your program, but help you reduce program costs, simplify compliance and improve the health of your workers.
The State of Industrial Hygiene
There's a growing trend in recent years of companies downsizing or eliminating their in-house IH professionals, and placing greater reliance on EHS generalists and third-party consultants to manage their IH programs. Perhaps the previous IH Manager retired or moved on, and now management is looking to you to run your company's IH program. If this sounds like your situation, you're not alone.
For non-IH professionals just stepping into the role, it can be intimidating. No bones about it, IH is a scientific, highly technical discipline that relies on complex exposure data to drive critical decisions about workplace health and compliance. Even if the previous IH program manager maintained organized data and records, where do you even begin?
Should you start diving into reports, written programs or years of IH sample data to help you get your head around the IH program? Should you be maintaining the status quo, letting your IH consultants or plant technicians simply continue to perform their annual noise, and air monitoring?  How would you know whether you need to increase, decrease or discontinue workplace sampling and monitoring activities, and is all of that effort still necessary?
For seasoned IH professionals still in the program management role, you might be struggling with how to maintain and improve IH program performance in the face of dwindling staff and resources. You might also be wondering what IH program strategies and best practices are out there today to help you lighten your load, reduce costs and boost program performance?
The New School of IH Program Management
Whether you're a CIH or completely new to the field, IH 101 offers a simplified, process-based framework for a highly efficient and effective IH program. Throughout our upcoming seven-part series, you'll get a detailed look at each of the individual elements that form a comprehensive IH program, learn how to optimize those individual elements (including through the application of IH software), how to integrate program elements to achieve a more holistic approach to IH, and accurately evaluate program performance to drive continuous improvement of workplace health and compliance.
In the meantime, download our IH Program Cycle Infographic and IH Program Guide to help familiarize yourself with the basics of IH program management, and get you thinking outside of the box as you prepare to learn a whole new way to manage IH.
Infographic: The IH Program Cycle
Illustrates the fundamental IH program elements and how they integrate into a process-based approach to IH program management.
IH Program Guide
Provides a brief overview of IH program structure including program elements, common challenges, and the topics that you can expect to learn about at each step of our IH 101 series.
VelocityEHS IH Solutions
VelocityEHS IH Solutions give you time-saving, easy-to-use IH software tools that are faster and easier to implement than any other IH software provider on the market. You get innovative features and integrated regulatory content like our Global Chemical & OEL Database, automated calculations, lab integration and AIHA best-practices built right into the software straight out-of-the-box. Our solutions are specifically designed to support a simplified, process-based approach to IH program management, and we can have you up and running with our IH solutions in as little as a few hours!
Want to learn more about VelocityEHS IH Solutions? Contact Us or Request a Demo today!