VelocityEHS Helps Healthcare and Emergency Response Workers Meet Respirator Fit Test (RFT) Requirements
04/23/2020 Posted on April 23, 2020 | in Health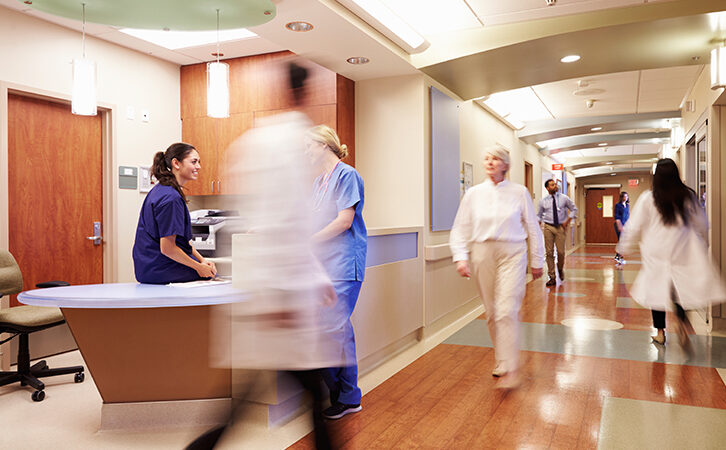 VelocityEHS customers serving on the front lines of the COVID-19 response — including hospitals, health care facilities, fire depts and other emergency responders — can now access VelocityEHS' Respirator Fit Test product at zero cost. For six months, eligible customers will be able to access the full-featured product, which includes links to COVID-specific educational videos on N95 respirator use and CDC's guidance for limited reuse of N95 respirators. Our RFT product includes the two new, shorter fit-test protocols recently approved by OSHA, in addition to OSHA full series of approved testing protocols. See our press release for additional information.
The COVID-19 outbreak has created unprecedented demand for respirators, especially N95 filtering facepiece respirators (FFRs), which are among the preferred models for reducing risk of exposure to the SARS CoV-2 virus that causes COVID-19. They remove approximately 95% of very small (0.3 micron) particles, including bacteria and viruses. However, the massive demand has caused critical shortages, even as multiple manufacturers are ramping up production.
These shortages are driving the need to either decontaminate and re-use N95 respirators or to locate other kinds of respirators, including some that are even more effective than N95s. But this expanded use has introduced an entirely new challenge, as many employers not only find themselves using respirators more frequently, but also using more types of respirators in the workplace than ever before.
An additional challenge is that, even while struggling with the current COVID-19 crisis, employers must still maintain compliance with OSHA's Respiratory Protection Standard. Respirator fit test (RFT) requirements are among the most important of those obligations, because they ensure that the specific respirators employees rely on will actually provide the required level of protection.
OSHA has acknowledged that the unprecedented demand for respirators is likely to put a strain on health care providers who must address the needs of patients, while still ensuring compliance with the Respiratory Protection Standard. To address these concerns, OSHA issued a March 14, 2020 memo to regional administrators containing temporary enforcement guidance for certified safety and health officers (CSHOs) when inspecting health care provider (HCP) establishments for compliance with the Respiratory Protection Standard's RFT requirements.
The memo applies only to healthcare facilities and requires, among other things, that employers use only NIOSH-certified respirators, and perform fit tests for each worker using the same model, style, and size respirator that the worker will be required to wear for protection against COVID-19. You can read more about OSHA's temporary enforcement guidance in our recent blog post.
It should also be noted that OSHA recently updated its fit testing protocols in Appendix A of the Respiratory Protection Standard. A final rule issued in late 2019 updated Appendix A to include two new and shorter testing protocols:
the modified ambient aerosol condensation nuclei counter (CNC) quantitative fit testing protocol for full-facepiece and half-mask elastomeric respirators, and;
the modified ambient aerosol CNC quantitative fit testing protocol for filtering facepiece respirators.
Check for OSHA's COVID-19 topic page for updates on specific information useful to protect workers from coronavirus during the ongoing pandemic.
VelocityEHS is Here to Help
You can also check out our own COVID-19 page for additional resources, including on-demand webinars and free access to safety data sheets (SDSs) for EPA's approved list of disinfectant cleaning products.
VelocityEHS is committed to being as helpful as possible to you during these trying times. Please feel free to contact us anytime to learn more about the ways we can help you.