It's Not Just OSHA: Federal Fines are Up Across the Board
09/13/2016 Posted on September 13, 2016 | in Safety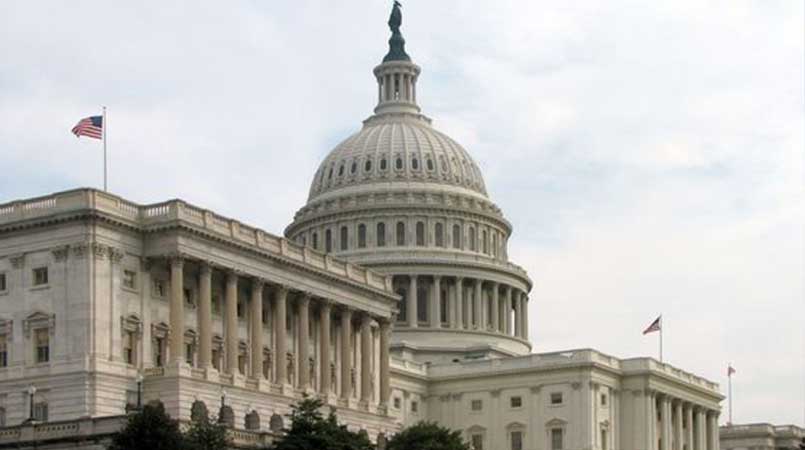 There's been a lot of news surrounding the increases to OSHA fines that went into effect August 1st, 2016. It is the first such increase to occur since 1990 and combined with recently expanded recordkeeping standards, as well as OSHA's revised inspection and enforcement policies, employers are sure to face substantial challenges moving forward.
What you may not be aware of, however, is that the Federal Civil Penalties Inflation Adjustment Act Improvements Act of 2015  requires all federal agencies to publish final rules increasing penalties to reflect current inflation and CPI values. The agencies responsible for enforcing a multitude of federal environmental, health and safety laws are increasing fines, and in some cases, by staggering amounts.
Under the authority of the 2015 Inflation Adjustment Act, OSHA has issued a 78% increase to fines across all categories of violations:
For violations categorized as either serious or other-than-serious, and for violations of OSHA's injury and illness summary (form 300A) posting requirements, the agency is increasing the maximum penalty from $7,000 to $12,471.
Penalties for failure to abate outstanding violations increase to $12,471 per violation, per day that the employer fails to abate.
Penalties for violations that are deemed willful or repeated will increase from $70,000 to $124,709 per violation.
OSHA also plans to re-evaluate penalty limits on an annual basis, adjusting them to compensate for increases in inflation and Consumer Price Index (CPI). Though OSHA will continue to assess penalties with consideration for employer size, number of employees and prior history of violations, these drastic increases could be financially devastating to employers — particularly small and medium-size enterprises.
The EPA's final rule issued July 1, 2016 is designed to bring the agency's civil penalty structure into alignment with the provisions of the Inflation Adjustment Act, and sets forth the revised maximum penalty amounts for violations of each of the environmental statutes that the EPA is tasked with enforcing. Table 2 of 40 CFR § 19.4 lists previous and revised penalty amounts for violations of each individual provision of those statutes. Some notable increases include:
Penalties under the Federal Insecticide, Fungicide & Rodenticide Act (FIFRA) increase from $5,000 to $18,750 per violation.
Violations under the recently amended Toxic Substances Control Act (TSCA) increased from $25,000 to $37,500.
Violations of the Clean Water Act rise from $25,000 to $51,750 per violation, with a similar increase in penalties under the Safe Drinking Water Act (SDWA), rising from $25,000 to $53,907.
Penalties under the Resource Conservation and Recovery Act (RCRA) will increase from $25,000 to $93,750 per violation.
Penalties for failure to comply with State Implementation Plans (SIP) under the Clean Air Act rise from $25,000 per violation, per day to $44,539, with the maximum total penalty increasing from $200,000 to $356,312.
Penalties for violation of the Emergency Planning & Community Right-to-Know Act (EPCRA) increase from $25,000 per violation, per day to $53,907, with the maximum total penalty increasing from $75,000 to $161,721.
The oil and gas industry, in particular, will likely face some of the most dramatic penalty increases. The Bureau of Ocean Energy Management, Regulation, & Enforcement (BOEMRE) provides regulatory oversight of U.S. offshore drilling activities, and is responsible for enforcing the provisions of both the Outer Continental Shelf Lands Act (OCSLA) and the Oil Pollution Act (OPA). BOEMRE has increased fines for single violations of the OCSLA from $35,000 to $40,000 per day, and for violations of the OPA from $25,000 to $30,000 per day. BOEMRE's counterpart, the Bureau of Safety & Environmental Enforcement (BSEE) has increased its maximum daily penalty from $40,000 to $42,017.
More significantly, the Bureau of Land Management has increased penalties for onshore oil and gas operators by approximately 200% over previous maximum amounts. A full list of increases under each individual citation can be found in 43 CFR § 3160.  As oil and gas producers struggle with dramatically reduced revenues in a down market, these increases present even greater pressure to ensure the safety and environmental compliance of their operations.
The Pipeline and Hazardous Materials Safety Administration (PHMSA) has also increased penalties across the board. Revisions listed in its final rule include:
A maximum penalty increased from $175,000 to $179,933 for any person who knowingly violates the federal Hazardous Material Transportation Act (HMTA) or any regulation, order, special permit, or approval issued under that law that results in death, serious illness, or severe injury to any person or substantial destruction of property.
A maximum penalty increased from $75,000 to $77,114 for any person who knowingly violates the HMTA or any regulation, order, special permit, or approval issued under that law.
A minimum penalty amount increased from $450 to $463 for a violation related to training.
The U.S. Department of Labor has published a full list of penalty increases for each of its agencies, and the full text of the PHMSA's final rule is available at www.federalregister.gov.
These are just a few examples in the long list of penalty increases placing added pressure on employers. It is absolutely critical to have an accurate, centralized EHS recordkeeping and reporting system in place, and to stay on top of every single regulatory compliance task that your business must fulfill in order to avoid these substantial fines. It's not uncommon for an audit or inspection to reveal multiple concurrent violations that can result in millions of dollars in penalties, and draw increased scrutiny from regulators for years to come.
VelocityEHS offers a comprehensive suite of EHS software solutions to help simplify compliance with all of the federal, state, and local regulations that affect your business. Our Compliance Management solution allows you to track all of your compliance tasks, permits and other regulatory and policy requirements across your entire organization, all in one centralized system, and put them into an easy-to-use calendar format that automatically notifies you when compliance tasks are upcoming or past due.
The cost of non-compliance is greater than ever and companies can no longer afford to leave anything to chance. Call VelocityEHS today at 1.866.919.7922 or visit our website at www.ehs.com to learn more about how our EHS management solutions can help you ensure your compliance, and avoid the risk of potentially devastating fines and penalties.