VelocityEHS to Highlight Ergonomic Impact on Company Profits at 2018 Applied Ergonomics Conference
03/21/2018 Posted on March 21, 2018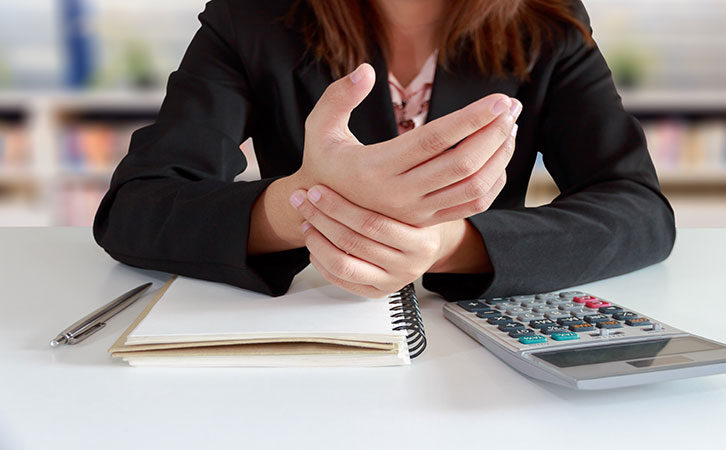 Chicago (March 21, 2018) — VelocityEHS, the global leader in cloud-based environment, health, safety (EHS) and sustainability solutions, will deliver a presentation at the 2018 Applied Ergonomics Conference that demonstrates how small ergonomic issues can "leak" away significant company resources. Musculoskeletal disorders (MSDs) – including carpal tunnel syndrome, tendonitis, and other sprains and strains – are common work-related injuries that cost employers billions of dollars annually. Session attendees will learn how to recognize and resolve these small, but significant, ergonomics losses and inefficiencies that are epidemic in the workplace.
Gene Kay, CPE and director of ergonomics at VelocityEHS will lead the session, Ergo Leakage, on Wednesday, March 28, 2018 from 3:30 – 3:55 p.m. During the presentation, Kay will offer attendees insight on recognizing and resolving losses due to poor ergonomics, and provide tips on creating checklists and performing ergonomic audits.
"Not all ergonomic losses are big, easily-recognized events like lost time or medical claims. Instead, a majority of ergonomic issues are made up of smaller losses – identified by employees squirming in their chair, massaging sore muscles, and taking longer breaks – that often go unrecognized," said Kay. "Our ergonomic software helps companies get in front of these leaks by providing employees with online self-assessments they can conduct at their own workstations, as time allows, to self-correct issues before they become bigger concerns down the line."
Today, many businesses rely on traditional live coaching programs to address larger ergonomic risks, but these often fail to account for the little issues that drive financial and productivity losses. It is counterintuitive to some; however, ergonomics programs that utilize software – like the VelocityEHS ergonomics solution – can offer risk assessment and training that more effectively manages the individual needs and risks each employee personally faces on a daily basis than is offered through live coaching programs.
Conference attendees are also encouraged to visit the VelocityEHS booth (#73) to learn how its cloud ergonomics software helps minimize the risk of musculoskeletal disorders (MSDs) and reduces the costs associated with lost productivity and injury expenses at a fraction of the cost of a traditional live coaching program. The VelocityEHS Ergonomics solution, with its simple, user-friendly interface and bite-sized training modules, makes it easy for employees to handle training on their own and fit it into their busy schedules. Benefits include decreased worker compensation costs, increased productivity and better overall employee job satisfaction.
To learn more about the VelocityEHS Ergonomics solution, visit www.EHS.com.
The annual Applied Ergonomics Conference brings together EHS professionals from around the globe to share best practices in ergonomics, healthcare, safety, human resources and risk management. For more information, visit www.iise.org/AEC.
About VelocityEHS
VelocityEHS is the leading global provider of cloud-based environment, health and safety (EHS) software. Its comprehensive software platform and innovative mobile applications, including its award-winning MSDSonline chemical inventory management solutions, aim to make enterprise-level EHS functionality accessible and affordable to businesses of all sizes, helping them solve complex compliance and regulatory challenges in simple ways. Today, more than 13,000 customers worldwide, from virtually every industry, trust VelocityEHS and its solutions to improve EHS performance. Recognized by the industry's top independent analysts, including leading scores in the Verdantix 2017 Green Quadrant Analysis and 2017 NAEM EHS & Sustainability Software Ratings Report, VelocityEHS helps customers reach their EHS goals faster with quick implementations, affordable solutions and unparalleled customer support. VelocityEHS is headquartered in Chicago, Illinois with locations in Canada, the UK and Australia. For more information, visit www.EHS.com.
###
Media Contact
Betsy Utley-Marin
312.881.2307
[email protected]