VelocityEHS to Challenge EHS Professionals on Their GHS / Hazard Communication Standard Compliance Knowledge at VPPPA National Conference
08/28/2018 Posted on August 28, 2018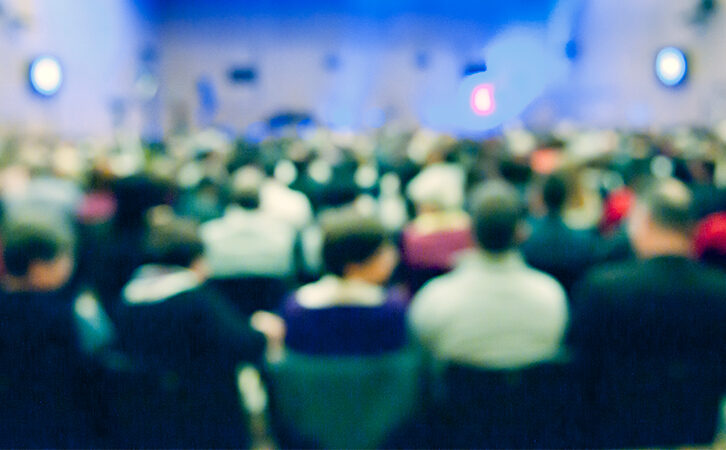 Chicago (August 28, 2018) — VelocityEHS, the global leader in cloud-based environment, health, safety (EHS) and sustainability solutions, will host an interactive workshop focused on understanding compliance with OSHA's Hazard Communication Standard (HazCom) at the VPPPA 2018 Safety+ Symposium. One of the industry's leading GHS / HazCom experts, Glenn Trout, president and CEO of VelocityEHS,will provide insight for staying on top of industry standards for written plans, SDS management processes, effective container labeling and more.
Earlier this year, OSHA indicated its intent to update the current HazCom 2012 Standard – which is aligned with GHS Revision 3 – to align it with the United Nations' most recent edition, GHS Revision 7. While specifics around the updates won't be known until the agency publishes a notice of proposed rulemaking (NPRM) in February 2019, employers should ensure they're compliant with the current HazCom Standard requirements to prepare for upcoming modifications. During the workshop, "GHS/HazCom: The Game – Can You Pass the Compliance Test?" on Wednesday, August 29 at 8 a.m. ET., Trout will bring attendees up to speed with recent and ongoing regulatory activity surrounding the standard, and provide best practices for ensuring compliance.
"As HazCom violations continues to maintain the second spot on OSHA's most frequently cited standard list, it remains critical that employers understand their current compliance requirements and be actively deploying them in their workplaces to better prepare for the impact of future changes on their HazCom Programs," said Trout. "By breaking down some of the main points of confusion of the GHS adoption – and presenting that information in a more engaging way – we hope to give employers the information and tools necessary to be able to not just meet their HazCom obligations now, but also be ready for the changes to come."
VelocityEHS' MSDSonline Chemical Management solutions streamline enterprise-wide hazard determination, SDS access, labeling, safe chemical handling, and more through a variety of products and service options to make adopting and adhering to GHS changes faster and easier. The award-winning MSDSonline HQ and HQ RegXR Accounts provide 24/7 access to the industry's largest database of SDSs, employee Right-to-Know compliance via multi-language site-specific search interface, and feature built-in GHS workplace labeling capabilities, including workplace integrations with Brady, Avery and DuraLabel from Graphic Products. Other GHS/HazCom solutions include the SDS/Chemical Management Mobile App, on-demand training courses, SDS Authoring, Regulatory Consulting Services, and on-demand compliance education via its Enviro and Safety Tool Kits.
Show attendees can visit the VelocityEHS | MSDSonline booth (#523) for a live demonstration of the MSDSonline chemical management solutions and see first-hand how it helps users reach their worker safety and regulatory goals faster. The VPPPA 2018 Safety+ Symposium takes place August 28-30, 2018 at the Gaylord Opryland Convention Center in Nashville, Tennessee. For more information, visit www.vpppa.org/symposium.
To learn more about VelocityEHS and its MSDSonline products and services, visit www.EHS.com and www.MSDSonline.com respectively.
About VelocityEHS
VelocityEHS is the leading global provider of cloud-based environment, health and safety (EHS) software. Its comprehensive software platform and innovative mobile applications, including its award-winning MSDSonline chemical inventory management solutions and The Humantech System ergonomics software, aim to make enterprise-level EHS functionality accessible and affordable to businesses of all sizes, helping them solve complex compliance and regulatory challenges in simple ways. Today, more than 13,000 customers worldwide, from virtually every industry, trust VelocityEHS and its solutions to improve EHS performance. Recognized by the industry's top independent analysts, including leading scores in the Verdantix 2017 Green Quadrant Analysis and 2017 NAEM EHS & Sustainability Software Ratings Report, VelocityEHS helps customers reach their EHS goals faster with quick implementations, affordable solutions and unparalleled customer support. VelocityEHS is headquartered in Chicago, Illinois with locations in Canada, the UK and Australia. For more information, visit www.EHS.com.