VelocityEHS to Address Post-GHS HazCom Deadline Confusion at ASSE Safety 2017 Conference
06/15/2017 Posted on June 15, 2017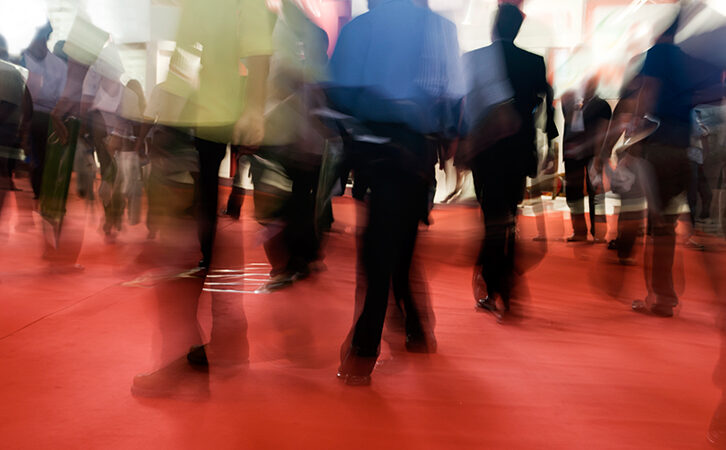 Chicago (June 15, 2017) — VelocityEHS, the leading cloud environment, health, safety (EHS) and sustainability software provider, will discuss OSHA's Hazard Communication (HazCom) Standard at the ASSE Safety 2017 Professional Development Conference & Exposition next week. During their session, two of the industry's top GHS experts – Glenn Trout, president and CEO of VelocityEHS and Chuck Haling, VelocityEHS VP of Sales – will focus on the areas where employers have the most confusion, including safety data sheets (SDSs) and labels, and offer easy to follow best practices for staying compliant.
"While the primary goal of GHS is to improve chemical hazard communication and better safeguard employees, in some cases, the changes inadvertently caused more questions than they did answers," said Haling. "The reality is that GHS isn't going away, so it's critical that employers address any confusion they have about GHS or risk being found out of compliance, or worse, putting their workers' safety in jeopardy."
VelocityEHS, through its MSDSonline chemical management solutions, helps companies efficiently manage their chemical inventories and communicate hazards associated with those chemicals to their employees. Available through the cloud, the award-winning MSDSonline products and mobile app provide safety managers with easy online access to the industry-leading database of SDS content to ensure right-to-know access to an up-to-date and compliant library of SDSs and proper labeling information.
"It's important that employers not view the final GHS deadline as an end but see it instead as the beginning of a concerted effort by OSHA to continuously improve hazardous chemical safety," said Trout. "OSHA has already indicated its intent to review and align with future revisions of the GHS – most recently setting its attention on aligning with GHS Revision 7. Having a strong foundation in place now, with the most up-to-date SDSs and properly formatted labels, will help make adopting any future changes an easier process."
Trout and Haling's session, "The New Face of HazCom – SDS & Label Compliance in the Post-GHS Deadline Era," occurs on Thursday, June 22 from 7:45-9:00 am.
EHS professionals who are unable to attend ASSE Safety 2017 but still have questions and concerns about the GHS changes can visit www.EHS.com/webinars-and-recordings to access live and recorded webinars on OSHA's HazCom Standard provided at no charge by VelocityEHS. Additionally, VelocityEHS offers a growing library of complimentary resources to help address any HazCom-related concerns, including the OSHA Written HazCom Plan Template, which contains the basic elements of a compliant plan that can be customized and edited to reflect information related to a specific work environment.
ASSE Safety 2017 takes place June 19-22, 2017 at the Colorado Convention Center in Denver, Colorado. VelocityEHS representatives will be available at booth #1257 to provide additional information about the company's full suite of EHS management software and its MSDSonline chemical management solutions.
Additional information about the company's products and services is available on its website www.EHS.com.
To learn more about ASSE Safety 2017, visit www.safety.asse.org.
About VelocityEHS
VelocityEHS is a leading provider of cloud-based environment, health and safety (EHS) software. Its comprehensive software platform and innovative mobile solutions aim to make enterprise-level EHS functionality accessible and affordable to businesses of all sizes, helping them solve complex compliance and regulatory challenges in simple ways. Today, more than 13,000 customers worldwide, from virtually every industry, trust VelocityEHS and its solutions to improve EHS performance. The company's quick implementations, affordable solutions and unparalleled customer support make it possible for customers to reach their EHS goals faster. VelocityEHS is headquartered in Chicago, Illinois with locations in Canada, the UK and Australia. For more information, visit www.EHS.com. VelocityEHS is an Actua (Nasdaq: ACTA) company.
###
Media Contacts
VelocityEHS
Betsy Utley-Marin
312.881.2307
[email protected]
Actua Corporation
Karen Greene
610.727.6900
[email protected]