VelocityEHS Launches New Website Focused on Speed and Simplicity
02/18/2016 Posted on February 18, 2016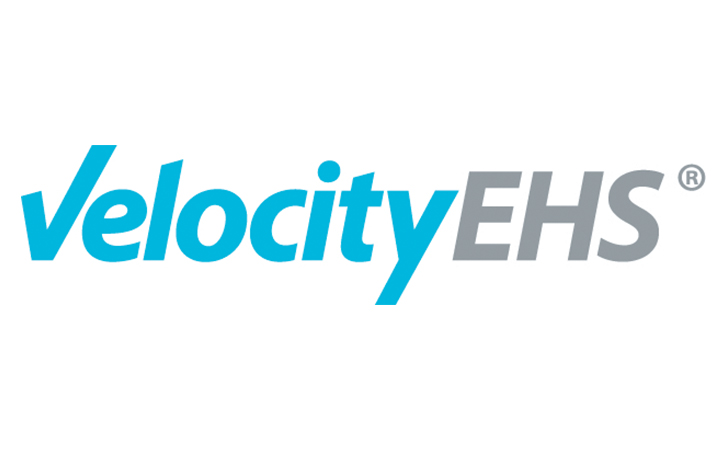 Chicago (February 18, 2016) — VelocityEHS, the leading cloud environment, health, safety (EHS) and sustainability software provider, announced today the launch of its new company website, available at  www.EHS.com. The new website features a clean, bold design that reflects the company's focus on delivering solutions that are quick and easy to implement and simple to use so that companies can reach their EHS goals faster.
"While our company name is VelocityEHS, we thought it only appropriate that as a cloud EHS platform that is the easiest to use and implement we should also be the easiest to find – EHS.com," said Glenn Trout, president and CEO of VelocityEHS. 
The new website is the next step in a transition that started last fall when two EHS software leaders, MSDSonline and KMI, announced the VelocityEHS brand to better reflect their combined strengths and a partnership that created the industry's most comprehensive EHS management software platform.
"MSDSonline transformed Hazard Communication and chemical management from paper and legacy software to a simple, affordable cloud service readily available to companies of all sizes and industries. With VelocityEHS, we're taking that same approach. Our goal is to keep workers and the environment safer across a wider variety of hazards," said Trout. "With more than 8 million users and 11,000 customers worldwide, we are the largest and fastest-growing cloud EHS software company. We're helping companies meet a wider range of complex challenges with an easy-to-use, easy-to-implement EHS software platform that's available to companies of any size and industry."
Visitors will not have to look far to understand why the VelocityEHS Platform is different. The new website is quick to the point and provides easy access to product information. With easy navigation and a clean, mobile-optimized design, visitors can get the information they need quickly and easily on any device.
In addition to offering an in-depth overview of the VelocityEHS Platform and relevant cloud EHS capabilities, the website also provides access to industry news and important regulatory information. Visitors can browse whitepapers, case studies and recorded webinars for key industry information, while the company blog offers original content, unique insight and breaking news.
"We want EHS.com to be not only a place to learn about our software solutions but a dedicated resource for EHS professionals to stay on top of what's happening in the industry," said Trout. "We're keeping an eye on industry trends and best practices to provide EHS professionals with the news and tools they can use to be better environment, health, safety and sustainability leaders."
For more information on the VelocityEHS Platform and relevant cloud EHS capabilities, visit us at www.EHS.com.
About VelocityEHS
With the most widely used EHS platform in the market, more than 8 million users worldwide from virtually every industry trust VelocityEHS and its solutions to improve EHS performance. Its unparalleled customer support and easily accessible platform deliver relevant EHS cloud solutions that help customers reach their goals faster. The company is headquartered in Chicago, Illinois with locations in Canada, the UK and Australia. For more information, visit www.EHS.com. VelocityEHS is an Actua (Nasdaq: ACTA) company.
###
Media Contacts
VelocityEHS
Betsy Utley-Marin
312.881.2307
[email protected]
Actua Corporation
Karen Greene
610.727.6900
[email protected]