VelocityEHS Global ESG Solution Wins Product of the Year Award from Environment + Energy Leader
07/11/2023 Posted on July 11, 2023 | in Accelerate Platform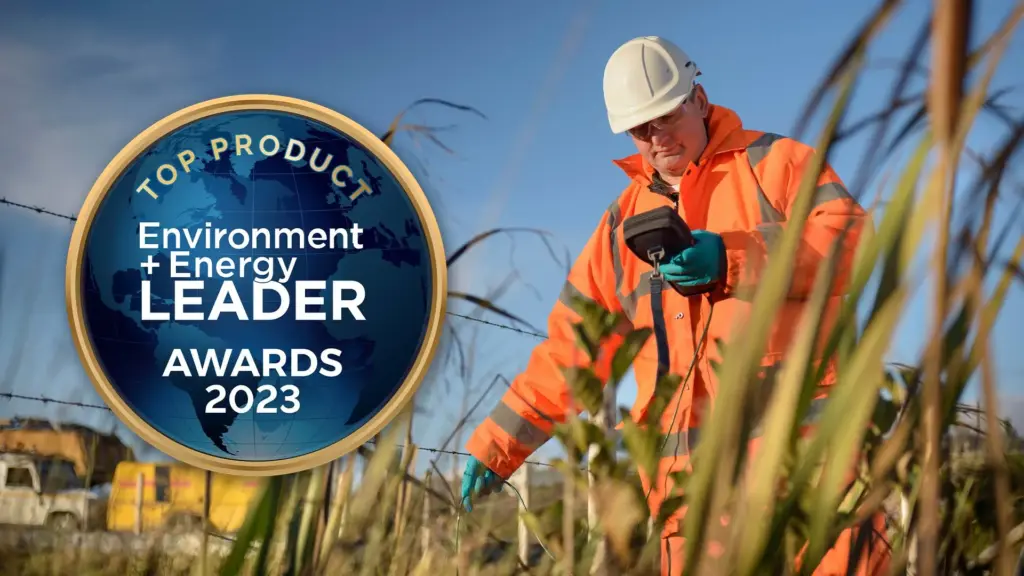 CHICAGO (July 11, 2023) – VelocityEHS®, the global leader in enterprise EHS & ESG software solutions, today announced that its ESG Solution was named a Product of the Year by Environment + Energy Leader (E+E Leader). The Awards program recognizes excellence in products and projects that deliver significant energy and environmental benefits. The ESG Solution, part of the VelocityEHS Accelerate® Platform, empowers global enterprises to plan, build, and optimize their ESG programs and develop sustainable business strategies by streamlining data collection and reporting.
"This year's entrants had to surpass an exceptionally high bar to qualify for an award," said Co-President of E+E Leader Sarah Roberts.
The distinguished panel of judges recognized the VelocityEHS solution for its outstanding contributions to ESG reporting. One judge remarked, "Given the focus on ensuring data management aligns with GRI, SASB, and other external frameworks, this software can serve as a valuable resource for companies engaged in reporting environmental data." Another judge added, "This platform offers a reporting system and adaptability that enables companies to customize its utilization according to their requirements."
"The VelocityEHS ESG Solution, delivered on our state-of-the-art AI-driven Accelerate® platform, equips organizations of all sizes to more easily and effectively manage their ESG programs by providing real-time data and actionable insights," said John Damgaard, CEO of VelocityEHS. "For example, a large energy company that uses our Carbon Management capabilities to calculate emissions due to electrical, LPG, and fleet fuel consumption is set to reduce its Scope 1 and 2 emissions by 50 percent by 2030. Another large global customer (named by Newsweek as one of America's Most Responsible Companies) uses our solution to proactively manage stakeholder relations for their overall ESG efforts and recently launched a program to decarbonize and reduce Scope 1 and Scope 2 emissions by 15 percent by 2025. This award signifies our commitment and leadership to help our customers navigate their way through complex and evolving ESG requirements."
VelocityEHS enables a broad range of companies—especially those newer to ESG program development—to adapt to changing industry trends, address climate change obligations and other government regulations by identifying risks and highlighting opportunities for growth in a streamlined and simplified manner. It also provides visibility into core ESG data through its robust list of capabilities, including:
GHG & Energy Management
Utility Data Sync
Calculation Engine & Data Validation
Materiality Assessments
Green Chemistry
Performance Metrics

The company's ESG solution is one of seven solutions available on the VelocityEHS Accelerate Platform, which harnesses artificial intelligence (AI) and the deep domain expertise of the VelocityEHS certified EHS and ESG experts to enable companies to measure, monitor and report data related to their ESG performance more quickly, easily, and accurately.
About the Environment + Energy Leader Awards
For over a decade, the Environment + Energy Leader Awards have celebrated excellence in the world of environmental, sustainability and energy management. Award recipients are acknowledged as industry leaders, and featuring a Top Project or Top Product of the Year Award badge signifies their outstanding contributions. Companies seeking sustainable and energy management solutions trust that E+E Product of the Year Award winners offer a comprehensive array of vetted products to guide their decision-making. Project of the Year Award winners exemplify how sustainability and energy management projects can successfully enhance the profitability of other companies.
About VelocityEHS
Relied on by more than 10 million users worldwide to drive operational excellence and achieve outstanding outcomes, VelocityEHS is the global leader in true SaaS enterprise EHS & ESG technology. The VelocityEHS Accelerate® Platform is the definitive gold-standard, delivering best-in-class software solutions for managing:
ESG
Safety
Industrial Ergonomics
Control Of Work
Health
Operational Risk
Environmental Compliance

The VelocityEHS team includes unparalleled industry expertise, with more certified experts in health, safety, industrial hygiene, ergonomics, sustainability, the environment, AI, and machine learning than any EHS software provider. Recognized by the EHS industry's top independent analysts as a Leader in the Verdantix 2023 Green Quadrant Analysis—VelocityEHS is committed to industry thought leadership and to accelerating the pace of innovation through its software solutions and vision. Its privacy and security protocols, which include SOC2 Type II attestation, are among the most stringent in the industry.
VelocityEHS is headquartered in Chicago, Illinois, with locations in Ann Arbor, Michigan; Tampa, Florida; Oakville, Ontario; London, England; Perth, Western Australia; and Cork, Ireland. For more information, visit www.EHS.com.
Media Contact
Jennifer Sinkwitts
734.277.9366
[email protected]