MSDSonline and KMI are now VelocityEHS
09/28/2015 Posted on September 28, 2015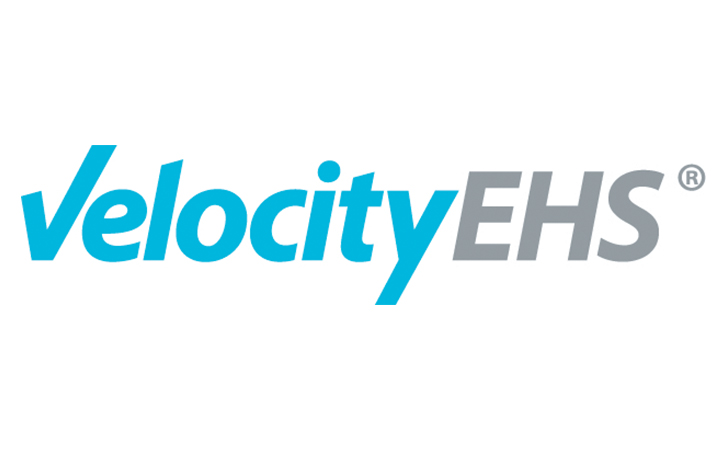 New Brand Better Communicates Full Range of Global EHS Capabilities
Chicago (September 28, 2015) — MSDSonline, the leading cloud environment, health and safety (EHS) solutions provider, and its wholly-owned subsidiary Knowledge Management Innovations (KMI), one of the most respected global EHS and sustainability management information system (EMIS) providers, announced today that they will begin doing business as VelocityEHS. The new brand and identity reflect the company's focus on a simpler approach to EHS, sustainability and risk management with an easy to use platform solution. Headquartered in Chicago, VelocityEHS also has offices in Canada, the United Kingdom and Australia.
With more than 10,000 customers, VelocityEHS makes its debut as a well-established leader, and one of the industry's largest and fastest growing EHS and sustainability software providers. Its suite of solutions enables organizations to create safer, more sustainable workplaces by helping them better identify and manage their environment, health, safety, and operational risks.
"When our two companies joined forces last August, we greatly increased both the breadth of our tools and the scope of the capabilities to solve our customers' broader EHS needs," said Glenn Trout, president and CEO of VelocityEHS.
"Our goal is to deliver the most relevant cloud EHS capabilities through an easily accessible platform, which is more affordable, quicker and easier to implement, and provides the simplest user experience for our clients. Telling that story is the main reason behind our new name and brand. We believe VelocityEHS better communicates the kind of EHS software solutions our customers want," Trout said.
According to user research, businesses – especially large enterprises – are moving away from solutions that solve niche problems and are looking for single-point software that solves an array of complex EHS challenges.
"We're listening to our customers," said Trout. "They're telling us that too many of the options today are slow to implement and cumbersome for their people to use. Our focus is on delivering a platform that is simple and intuitive and will help customers drive their EHS goals through quick implementation and organization-wide user engagement in order to mitigate risk and accelerate sustainability at all levels of their organization."
The VelocityEHS approach provides EHS professionals with a single solution for managing a wide range of EHS process, reporting and compliance tasks, including: incident management, audits and inspections, compliance management, corrective actions, management of change, chemical management, risk analysis, EHS training and training tracking. It can be implemented across an organization in as little as 4-6 weeks to more quickly drive performance at every level of the enterprise. The solution is backed by a customer success team that is widely recognized for delivering unparalleled customer support, earning among the highest renewal and customer satisfaction rates in the industry.
Trout said, "While our name is changing, what won't change is our commitment to creating partnerships with our customers. We will continue to guide them with expert advice, not just through implementation, but throughout their entire EHS and sustainability journey. And we'll also continue to develop products and services, based on the unique challenges our customers face as well as the best practices of the EHS and sustainability industry overall."
Beginning today, MSDSonline and KMI are doing business as VelocityEHS, and over the next few months the company will phase in its new identity across its offices, products and services.
The company plans to retain the MSDSonline name and begin using it as a product brand for its chemical management capabilities under the VelocityEHS umbrella. The MSDSonline brand will continue to deliver easy-to-use, cloud solutions to help businesses simplify chemical and safety data sheet management to meet global Hazard Communication requirements.
For more information, visit www.EHS.com.
About VelocityEHS
As the largest dedicated EHS software solutions provider in the market, more than 8 million users worldwide from virtually every industry trust VelocityEHS and its solutions to improve EHS performance. Its unparalleled customer support and easily accessible platform delivers relevant cloud solutions that help customers reach their EHS, sustainability and risk management goals faster. The company is headquartered in Chicago, Illinois with locations in Canada, the UK and Australia. For more information, visit www.EHS.com. VelocityEHS is an Actua (Nasdaq: ACTA) company.
###
Media Contacts

VelocityEHS/MSDSonline
Betsy Utley-Marin
312.881.2307
[email protected]
Actua Corporation
Karen Greene
610.727.6900
[email protected]