Ignite Magazine, Edition 5: EHS & ESG Myths vs. Truths
10/12/2023 Posted on October 12, 2023 | in EHS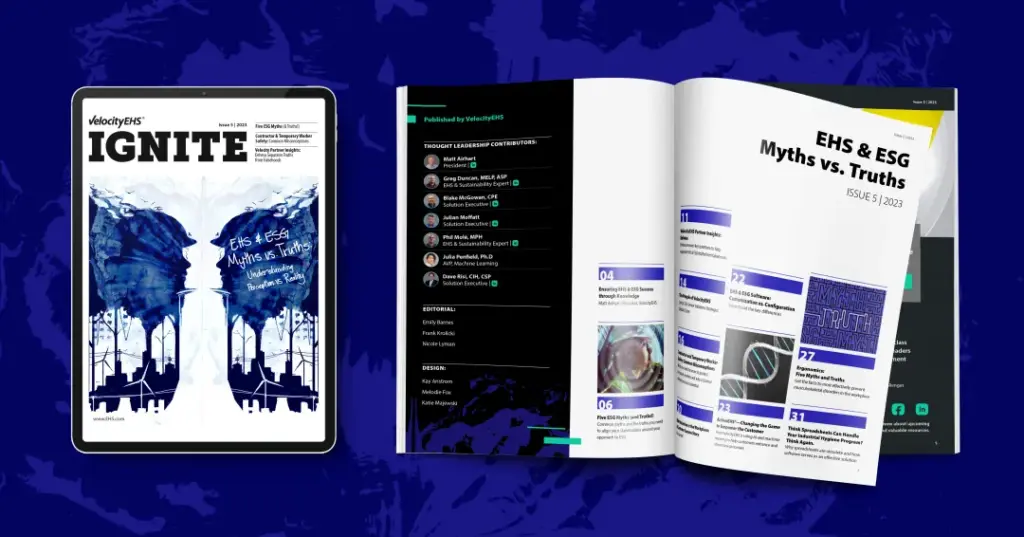 EHS & ESG Thought Leadership and Insights from VelocityEHS Experts
The fifth issue of Ignite Magazine shares "EHS & ESG Myths vs. Truths," offering expert insights and resources to help you understand the reality about common EHS/ESG misconceptions and give you the info you need to strengthen your programs and get your stakeholders in alignment. Inside, you'll find topics such as:
Five ESG Myths (and Truths!)
Contractor and Temporary Worker Safety: Common Misconceptions
Think Spreadsheets Can Handle Your Industrial Hygiene Program? Think Again
Ergonomics: Five Myths and Truths
And much more
Trouble viewing? Click here for a direct link.