Ignite Magazine, Edition 3: EHS & ESG Thought Leadership
12/14/2022 Posted on December 14, 2022 | in EHS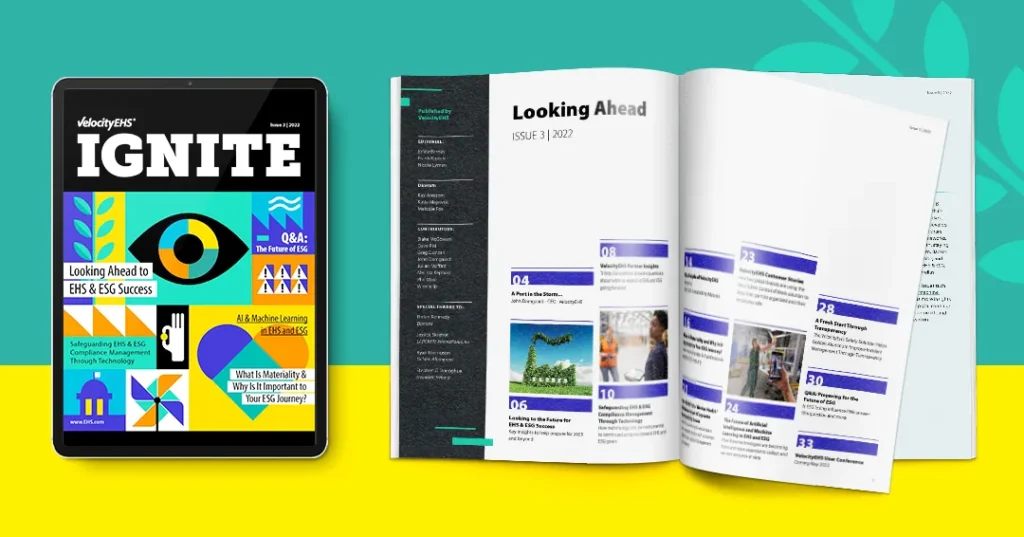 Thought Leadership and Insights from VelocityEHS Experts
The third issue of Ignite magazine includes articles and resources to help you plan for EHS and ESG success in 2023 and beyond. EHS and ESG are the foundation of any company's growth, paving the way for less volatility in uncertain times. We don't know what 2023 will bring—but we do know the importance of having a robust EHS and ESG program and its influence on a company's future.
Topics include:
• Safeguarding EHS and ESG compliance management through technology
• VelocityEHS customer and partner insights on what to expect in EHS and ESG moving forward
• The future of machine learning in EHS and ESG
• Expert Q&As on how to prepare for the future of ESG
• And much more
Trouble viewing? Click here for a direct link.