Ignite Magazine, Edition 2: Ergonomics Thought Leadership
08/31/2022 Posted on August 31, 2022 | in Ergonomics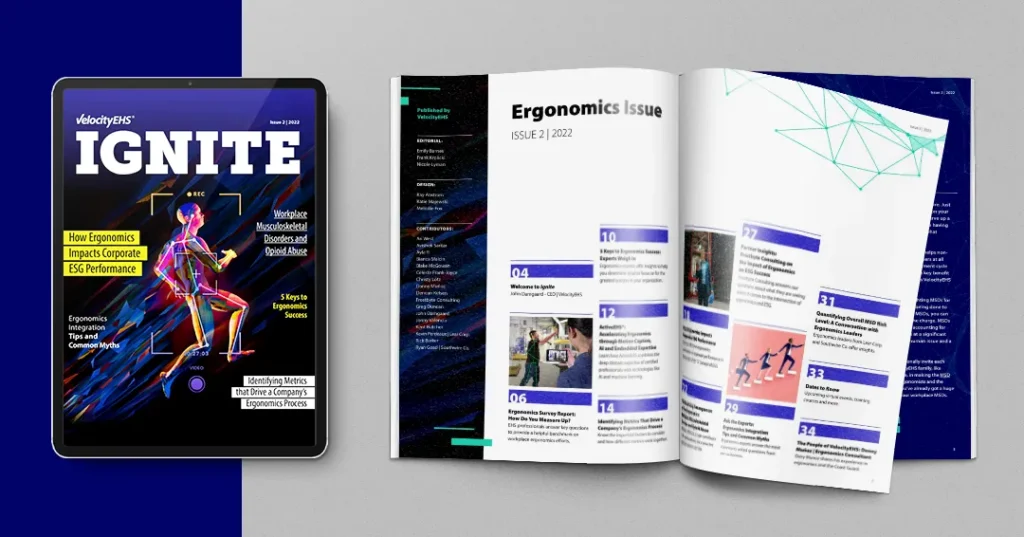 Thought Leadership and Insights from VelocityEHS Experts
The second issue of Ignite focuses on Ergonomics, a topic important to workplaces around the world. Musculoskeletal disorders (MSDs), which ergonomics helps to combat, are the top nonfatal occupational injury, accounting for one out of four workplace injuries, and costing more than $20 billion each year. Inside, you'll find articles such as:
• How Ergonomics Impacts Corporate ESG Performance• 5 Keys to Ergonomics Success• And many more • Identifying Metrics that Drive a Company's Ergonomics Process
Trouble viewing? Click here for a direct link.