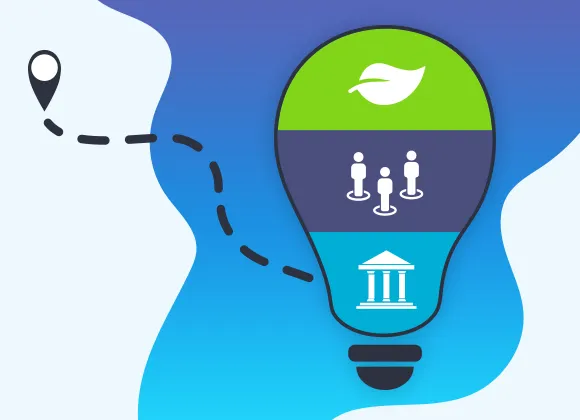 Welcome to the VelocityEHS:
ESG Virtual Conference
Join the sessions below using the pull down menu.
Matt Airhart, B.A.
Matt Airhart is the President and Chief Operating Officer for VelocityEHS. Matt co-founded KMI, an Oakville, Ontario-based EHS software provider which was acquired by VelocityEHS in 2014. Prior to starting KMI, Matt spent seven years in technical roles in the chemical manufacturing industry and two years with an EHS systems consulting company. Matt holds a B.A. in Chemistry and Environmental Studies from Ohio Wesleyan University.
Chloe Sanders, B.Sc.
Chloë Sanders is Head of ESG at CVC. Based in London, she joined CVC in 2010. She had previously worked in Commercial Law and Technology at a private practice law firm. Chloë holds a Certificate in Business Sustainability Management from the Cambridge Institute for Sustainability Leadership, and a BSc Degree in Chemistry and Law from the University of Bristol. Chloë is admitted as a Solicitor in England and Wales.
Blake McGowan, M.Sc., CPE
Blake McGowan is the Director of Ergonomics Research at VelocityEHS. Based in Ann Arbor, MI he joined VelocityEHS (Humantech) in 1999. Blake holds a Certificate in Leading Sustainable Corporations from the University of Oxford, a MSc Degree in Human Neuromechanics, and a BSc Degree in Biomechanics & Neurophysiology from the University of Waterloo in Canada. He has also achieved recognition as a Certified Professional Ergonomist.
David Staples, M.A.
David Staples is the Senior Solutions Strategist – ESG at VelocityEHS. David is a certified ESG Practitioner and holds a M.A. in Sustainability Management from Curtin University in Australia. David gathers expert knowledge and incorporates it in the environmental software module.
Roger Bottum
Roger Bottum is the Senior Vice President, Product at VelocityEHS. Roger leads product strategy, product planning and market intelligence for VelocityEHS. He has decades of experience in risk management software and in enterprise SaaS software. Roger is a frequent speaker at industry events and business graduate programs.
Brad Micheel, M.S.
Brad Micheel is a Senior Solutions Strategist for VelocityEHS. Brad provides support for the VelocityEHS Environmental Suite of products and provides input on direction of products. He has been an Environmental professional for over 26 years. Brad has received a M.S. in Mechanical Engineering from the University of Minnesota. He is a licensed Professional Engineer in the state of South Dakota.
Phil Molé, M.P.H
Phil Molé is an EHS & Sustainability Expert for VelocityEHS. Phil speaks at numerous conferences and organizations, and presents webinars on EHS topics. He previously worked as a Global EHS Coordinator for a large manufacturing company, and has also worked as an environmental and safety regulatory consultant for approximately 13 years. Phil has received a M.P.H. in Environmental Health Sciences from UIC.
Julian Moffat
Julian Moffatt is the Director of Environmental Solutions for VelocityEHS. Julian contributes his expertise in ESG product creation for VelocityEHS. Prior to working at VelocityEHS, he was the Vice President of Client Solutions at e3 Solutions, EHS Solutions Manager at Blue292, and an Environmental Health Safety Specialist at Caribou Systems Corp. Julian received a degree from the University of Waterloo in Waterloo, Ontario.
Kelvin Roth, M.S.
Kelvin is the Vice President of Environmental, Health, Safety and Quality for CF Industries. He is an accomplished EHS professional with more than 25 years of experience building EHS programs and dynamic EHS teams. Kelvin sets corporate EHS visions, establishes EHS strategies, and manages teams and programs. Kelvin has received a M.S. in Environmental Engineering from the Illinois Institute of Technology.