Applied Ergonomics Conference
March 27-30, 2023 | New Orleans
Visit us at our booth #109 to learn how VelocityEHS can help you advance your company's worker health and safety. Be sure to attend our sessions, listed below, to learn from our industry leading experts.
Learn More
Spirit AeroSystems Case Study: Best Practices for Planning and Deploying a Sustainable Ergonomics Process in Large Structure Aircraft Assembly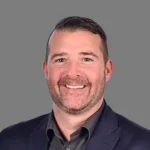 Date and Time: Tuesday, March 28, 8-8:45 a.m.
Presenters: Jeff Sanford, Sr. Global Enterprise Account Executive, VelocityEHS and Kim Chancon, Human Factors Design Specialist, Spirit AeroSystems
Description: Sustaining an ergonomics process in a unique environment that commonly contains long cycle time operations and few classic workstations was a challenge that Spirit AeroSystems overcame. This presentation will highlight their approach using the continuous improvement process Plan-Do-Check-Act (PDCA). By applying the principle of the PDCA cycle, the team was able to successfully launch the program and scale it across the massive facility.
Ergonomics & Diversity, Equity, and Inclusion (DE&I): It's One in the Same

Date and Time: Wednesday, March 29, 8:45-9:30 a.m.
Presenter: Blake McGowan, Solutions Executive, VelocityEHS
Description: As investor demand for environmental, social and governance (ESG) information rises, organizations expect business leaders to develop a strategic approach to corporate sustainability and integrate ESG risk management into their financial and operational models. This includes improving diversity, equity, and inclusion (DE&I) in the workplace. So, how does ergonomics relate to DE&I? Join Blake to learn about this connection and more.
Better Root Cause Analysis Yields Effective Ergonomics Controls

Date and Time: Wednesday, March 29, 1:30-2:00 p.m.
Presenter: Jaclyn Faraci, Solutions Consultant, VelocityEHS
Description: Safety and quality management systems have demonstrated that root cause analysis is a necessary precursor to identifying effective ergonomics solutions. There are several approaches an ergonomics team can use to help determine the actionable data to highlight the causes, such as: 
Gathering operator insights on typical and atypical work processes

 

Identifying the most impactful risk factors in a job

 

Linking risk factor exposure to specific elements within the job

 
Applying root cause analysis tools

 
During this session, we will provide examples of industrial settings to demonstrate these approaches. Practical tips that ergonomics teams can use and common traps to avoid will also be discussed. 
The Future of Machine Learning in Ergonomics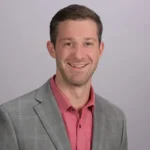 Date and Time: Wednesday, March 29, 2-2:30 p.m.
Presenter: Josiah Allen, CPE, VelocityEHS
Description: We've only just cracked the door into what can be done when using technology to assist with ergonomics evaluations. Computer vision and machine learning have already led to highly accurate assessments with a low barrier to entry, but what else is possible in the near future?  We will be looking at some new capabilities that drive data-informed, accurate predictions in real-time with minimal human intervention required for assessments.  We will discuss the future of motion capture analysis, including the ability to predict postures with partial occlusion, using 2-dimensional video to identify 3-dimensional postures, and the ability to leverage machine learning for root cause analysis and improvement generation based on industry. 
Master Track: 

Exoskeletons – State of the Art and Future Directions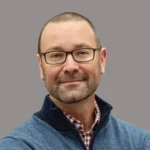 Date and Time: Wednesday, March 29, 3:30-5:00 p.m.
Panelist: Blake McGowan, Solutions Executive, VelocityEHS
Description: In the last decade, interest in exoskeletons across various industries has increased exponentially. However, their role in preventing work-related musculoskeletal disorders is still actively debated in research and practice, and real-world adoption has been sluggish. In this master track, panelists will discuss: systematic research findings, assessment of the efficacy of exoskeletons using fatigue failure risk assessment approaches, the trials and tribulations of implementing exoskeletons in the workplace challenges with user acceptance, barriers to adoption, and return on investment findings related to the utility of exoskeletons in the prevention of MSDs.
Learn More